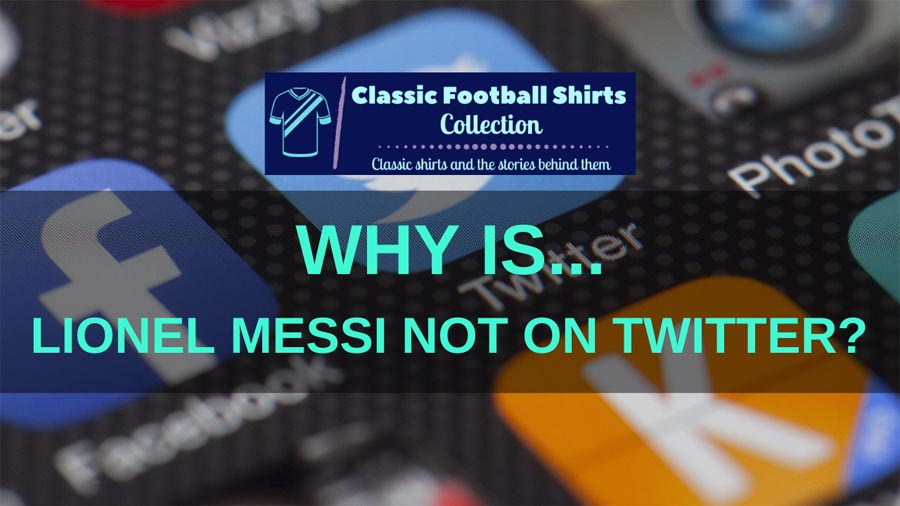 It is quite unusual for a big sports star to not take advantage of every opportunity to put themselves in the limelight.
So why is Lionel Messi not on Twitter?
Not only would it be the perfect place to give us an insight into his life it would also be another commercial platform he could undoubtedly make A LOT of money from.
In this blog we attempt to explain the reasons why the Argentine maestro isn't on Twitter.
Why Is Lionel Messi Not On Twitter?
Lionel Messi has never revealed the reason he is not on Twitter, but it is likely because he has always been extremely private off of the pitch. He doesn't like being the center of attention and rarely gives interviews. Staying off of Twitter is his way of protecting his private life.

He is Notoriously Introverted
Messi has always enjoyed keeping a low profile off of the pitch.
I was going to title this section "He is Notoriously Shy", but then I thought about it, and shy probably isn't the word, but Lionel Messi does seem introverted.
He rarely gives interviews or speaks after matches, he very much keeps himself to himself.
He has a close circle of family and friends and has known his wife since childhood.
RELATED ===> Is Lionel Messi in Jane the Virgin?
His life is relatively simple, as journalist Simon Kuper once explained: "He drives his kids to school, he takes them to the local restaurant, they have a kind of private room, a very simple place for dinners, and he plays football with his sons, he doesn't have an exciting life outside of football."
Apart from on a football pitch, Messi doesn't seem to want to be the center of attention.
With such a tight network around him, opening himself up to millions of people on Twitter is probably something he feels he has no need to do.
So he hasn't.
He Wants to Stay Away From Abuse
Unfortunately one of the things synonymous with Twitter is abuse.
The question of who is the best player – Messi or Ronaldo, has raged on for almost two decades now.
You can be sure that if Messi was on Twitter, he would probably receive a lot of abuse from Ronaldo fans, Real Madrid fans, or anyone who gets pleasure out of ridiculing someone they don't even know sadly.
In fairness, it probably would be water off a duck's back for Messi who is used to receiving abuse when he plays in front of tens of thousands of fans each week.
But by staying off of Twitter he is removing that element of stress from his life, whether it affects him or not.
His English Isn't Great
When we looked at the issue of how many languages Messi speaks, we found out that whilst he understands English, he doesn't speak it.
This means if he did have a Twitter account he would probably post in his native Spanish, and his tweets would not be as accessible to everyone.
What Twitter Accounts Are There For Lionel Messi?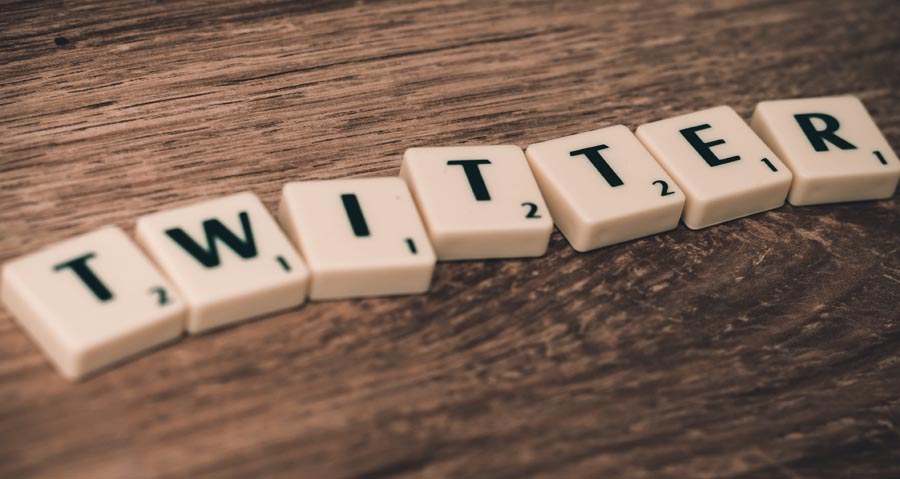 There is an official @TeamMessi account created by Adidas in January 2013. The account focuses on brand partnerships with his sportswear brand.
It bills itself as "a global fan movement founded by Adidas to celebrate everything Messi ". As of June 2022 it has 3.1m followers and has tweeted 18.9k times.
In terms of followers, next down the line is the official Twitter account of the charity Messi supports, Fundación Leo Messi. The @fundacionmessi Twitter handle has 725k followers, 1,201 tweets and was started in December 2014.
RELATED ===> How Much Is A Signed Messi Jersey Worth?
There is also a @WeAreMessi, created in October 2014. This has 711k followers and 48.9k tweets.
Other popular Twitter accounts started for Messi include:
@iMessi. Started in June 2009, this carries the "latest news and skills videos" of Messi and has 575k followers and 101 tweets.
@leomessiok. Started in May 2020, this Twitter account has 393k followers and 402 tweets.
@LMessifanclub. Started in February 2011, the Twitter handle encourages followers to "Be with us, be Messified!". It has 287.5k followers and has tweeted 7.5k times.
@messi_barcelona. Started in June 2009, this account has 93.5k followers and 61k tweets but has not tweeted since 2013.
@AllFansMessi. Started in April 2012, this account has 84k followers and has tweeted 43.2k times.
@LMessiStuff. Billing itself as 'all things Messi', this account was started in October 2021, and has 78.5k followers and has tweeted 878 times.
@DidYouKnowMessi. This account was started in July 2013 and has 46.9k followers and 154 tweets.
What Social Media Does Lionel Messi Have?
Lionel Messi is most active on his Instagram account which has 331 million followers.
He posts mainly about goals he has scored, games he has played and his teammates, but does occasionally give followers a rare glimpse into his home and family life.
There is also a Lionel Messi Facebook page that is an official page for him but is not run by him.
Which Footballers Have the Most Followers on Instagram?
The list is as follows:
Cristiano Ronaldo – 448 Million Followers
Lionel Messi – 331 Million Followers
Neymar Jr – 174 Million Followers
Kylian Mbappe – 71.3 Million Followers
Marcelo – 55.9 Million Followers
Paul Pogba – 54 Million Followers
Zlatan Ibrahimovic – 53.9 Million Followers
Sergio Ramos – 51.4 Million Followers
James Rodríguez – 49.4 Million Followers
Gareth Bale – 47.2 Million Followers
RELATED ===> Is Lionel Messi Left-Handed?
Which Footballers Have the Most Followers on Twitter?
The list is as follows:
Cristiano Ronaldo – 100.6 Million Followers
Neymar Jr – 56.9 Million Followers
Mesut Özil – 26.3 Million Followers
Andrés Iniesta – 25.3 Million Followers
Ronaldinho – 20.7 Million Followers
Gerard Piqué – 20.4 Million Followers
Sergio Ramos – 19.2 Million Followers
Gareth Bale – 18.9 Million Followers
Wayne Rooney – 17.2 Million Followers
Luis Suárez – 17.1 Million Followers
Final Thoughts
As obvious as it sounds, the reason Lionel Messi is not on Twitter is simply he doesn't want to be.
He doesn't like being the center of attention and probably doesn't want the hassle that comes with being on Twitter.
He has no need to be on Twitter, and is notoriously protective of his private life.
Luckily for us the one place he has no fear of expressing himself is on the pitch and over the years he has done that better than anyone.
All statistics correct as of June 2022
---
Interested in Buying a Lionel Messi Shirt?
Check out the range of retro Barcelona shirts for sale. Or view all retro shirts you can choose from.
---