Want to browse some Aston Villa retro shirts? Read on…
Team Info
Team: Aston Villa Football Club
Nickname: The Villans
Team Colours: Claret, Sky Blue and White
Year Founded: 1874
Stadium: Villa Park
Location: Birmingham, England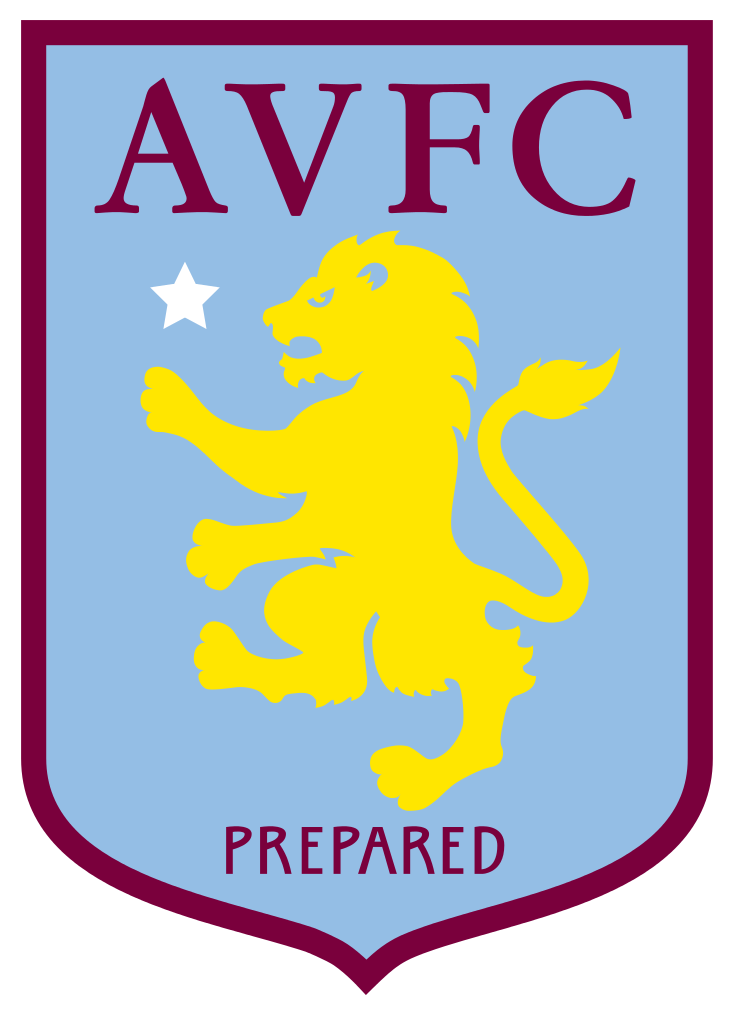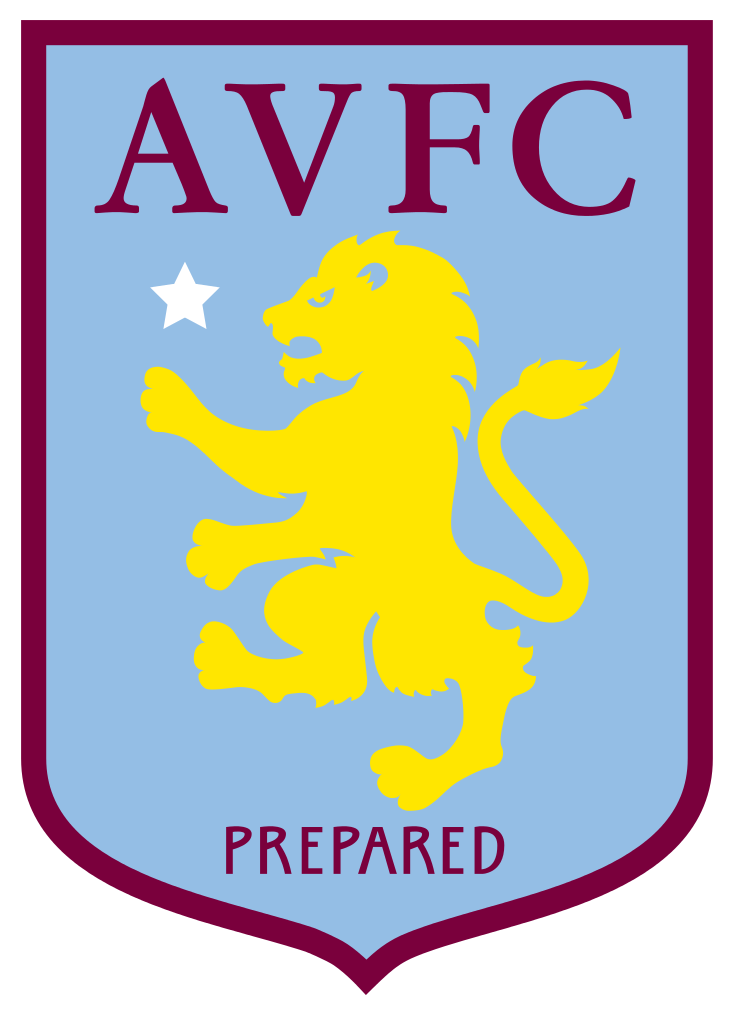 ---
Check Out Some Aston Villa Retro Shirts
If you want to relive the days of Withe, Cowans, Mortimer, McGrath and Yorke take a look at the number of Aston Villa retro shirts you can own:
---
STEVE SAYS…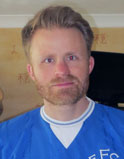 I was too young to appreciate Villa winning the European Cup in 1982, but I do remember a decent team in the late 80s and early 90s especially when for a while under Graham Taylor it looked like they might win the league. Then came a resurgence under John Gregory and Martin O'Neill before the more recent fall from grace. Still their kits always look stylish. Steve
Favourite player: Dalian Atkinson – mainly for that amazing goal in the 92/93 season against Wimbledon. RIP Dalian.
Favourite kit: 1982 Super Cup Final shirt – love the retro nature of this kit that Villa won as they beat Barcelona. Available from Amazon (see below for link)
Buy From: Classic Football Shirts
About Classic Football Shirts
Classic Football Shirts set themselves apart from many other companies by the fact that their shirts are all original shirts from the dates listed, not reproductions trying to replicate a classic shirt. All shirts come with condition details – ie whether they are in Mint Condition, As New, etc, etc. The prices are slightly higher but you are really getting a piece of history.
They have more than 200 classic Aston Villa shirts and pieces of kit from the 80s to the present day.
1982 Home Shirt
These include the 1982-83 home shirt (above left).
This historic shirt was worn when Villa were European Champions. Villa were very much outsiders as they faced German giants Bayern Munich in Rotterdam. Their hopes were dashed further when experienced goalkeeper Jimmy Rimmer had to be substituted after nine minutes due to a shoulder injury – his replacement was Nigel Spink. The 23 year old Spink had only played one game in the previous five years since joining from Chelmsford.
Spink put in a heroic performance denying the Germans time and time again, then on the 67th minute Tony Morley turned the German full-back inside out and drove the ball across goal where Peter Withe steered it home to give Villa a historic victory!
1985 Away Shirt
You can also get the 1985-87 away shirt (above right). This shirt has a fantastic vintage design and was worn when the club saw themselves relegated under manager Billy McNeill. McNeill was Villa's second manager of the season as their lacklustre start to the season saw Chairman Doug Ellis sack Graham Turner.
McNeill was not able to save Villa from the drop and five years after winning the European Cup they finished bottom of the League and were relegated to the second flight of English football. Nonetheless this remains one of my favorite retro football shirts of all time.
>>> View the Classic Football Shirts selection of retro Aston Villa shirts for sale <<<
**GET 10% OFF WHEN ORDERING FROM CLASSIC FOOTBALL SHIRTS THROUGH MY LINK**
Click on my link above and add something to your basket. Hover over the footballs hanging in the top right corner and click on 'Basket' from the subsequent menu that pops up.
Enter CFSPJ10 in the 'Discount Codes' box and receive 10% off of your order!
Buy From: Vintage Football Shirts
About Vintage Football Shirts
Vintage Football Shirts also offer original shirts rather than reproductions with each shirt marked for its condition – from BNIB (brand new in bag) to Excellent (may have tiny defect, may not be noticeable).
1989 Home Shirt
With numerous Aston Villa shirts ranging from 1989 to the present day there is a great selection to choose from. They include the 1989-90 home shirt (above right) worn by the likes of Adrian Heath, David Platt and Tony Daley as Villa finished second, behind Liverpool, in Division One.
The season was their second back in the top flight and was a real turn around from the previous campaign where they narrowly avoided relegation back into Division Two, only escaping the drop on the last day of the season as other results favoured them.
Villa eventually finished nine points behind Liverpool and seven points ahead of third placed Tottenham. Manager Graham Taylor left to become England manager and was replaced by Dr Jozef Venglos.
1997 Away Shirt
You can also pick up the 1997-98 away shirt (above left). This was a bit of a topsy-turvy season for Villa as manager Brian Little resigned in February 1998 with the club 15th in the League.
John Gregory, manager of Wycombe Wanderers, was Little's successor and he revitalised the team, with a series of victories meaning they finished seventh (only two points behind fifth placed Leeds) and qualified for the UEFA Cup.
>>> View the Vintage Football Shirts selection of retro Aston Villa shirts for sale <<<
---
CLASSIC ASTON VILLA MOMENT
Its got to be 1982 and Villa achieving the ultimate in club football – they win the European Cup:
---
Buy from: Amazon
1982 Super Cup Final Shirt
Amazon have a good selection of retro Aston Villa shirts including the 1982 Super Cup Final shirt (above) when Villa, as European Cup winners, took on Barcelona who were the Cup Winners' Cup winners. Barca won the first leg 1-0 and Villa were within ten minutes of losing overall until Gary Shaw equalised in the 80th minute of the second leg at Villa Park.
In extra-time Gordon Cowans and Ken McNaught struck to give Villa the victory 3-1 on aggregate.
1971 Home Shirt
You can also get a lovely 1971 home shirt, which marks a low point in the club's history as they found themselves down in the old Third Division of English football.
In their first season (1970-71) they finished fourth and also were runners-up in the League Cup (losing to Spurs 2-0 in the Final) in the second season they topped the league with, what was at that time, a record divisional total of 70 points.
>>> View the selection of retro Aston Villa shirts for sale on Amazon <<<
Buy from: TOFFS
TOFFS (which stands for The Old Fashioned Football Shirt) specialise in handcrafted, vintage football shirts made to the highest quality in the North of England – with each shirt as close to the real thing as possible.
TOFFS don't have any retro football shirts, but they do have a retro track top as well as a number of other Villa related memorabilia.
>>> View the TOFFS selection of retro Aston Villa memorabilia <<<
---
So there you have it. If, like me, you are a lover of football and all things retro there are a huge selection of classic Aston Villa shirts you can pick up to revel in the nostalgia of days gone by!
>>> See what other classic football shirts are available <<<
Save
Save
SaveSave
Save
Save
Save
S