Want to get an AC Milan retro shirt? Read on…
Team Info
Team: Associazione Calcio Milan
Nickname: I Rossoneri (The Red and Blacks)
Team Colours: Red and Black
Year Founded: 1899
Stadium: San Siro
Location: Milan, Italy
---
Get Yourself an AC Milan Retro Shirt
If you want to emulate Maldini, Baresi, Van Basten, Gullit, Rijkaard or Weah then are plenty of options if you are after an AC Milan retro shirt so you can copy your heroes:
---
STEVE SAYS…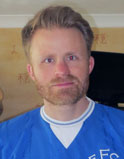 AC Milan for me brings back memories of Football Italia on Channel 4, Championship Manager Italia and the great defensive lynchpins of Franco Baresi, Paolo Maldini and Alessandro Costacurta. For a while in the 90s they seemed unbeatable and I still remember when they paid £13million for Gianluigi Lentini and being astounded by that fee. Steve
Favourite player: Paolo Maldini – fantastic player, fantastic professional, good looking – has it all!
Favourite kit: 1979-80 home kit – classic AC Milan shirt, worn as they defended their tenth title. Available from TOFFS (see below for link)


Buy From: Classic Football Shirts
About Classic Football Shirts
Classic Football Shirts set themselves apart from many other companies by the fact that their shirts are all original shirts from the dates listed, not reproductions trying to replicate a classic shirt. All shirts come with condition details – ie whether they are in Mint Condition, As New, etc, etc. The prices are slightly higher but you are really getting a piece of history.
1988 Home Shirt
They have hundreds of vintage AC Milan shirts and other pieces of kit from the 80s to the present day. They include the 1988-89 home shirt (above left) worn when Milan retained their European Cup with a 1-0 with over Benfica. This classic AC Milan shirt is immediately recognizable with its red and black stripes.
Although they finished as runners up to a Diego Maradona inspired Napoli in Serie A this Milan team, coached by Arrigo Sacchi who was relatively unknown when he had arrived the previous year, can seriously claim to be one of the best teams ever.
Led by legendary defender Franco Baresi, inspired by the genius of Ruud Gullit and with Marco van Basten snapping up any chance that came his way the 1989-90 team the following season was voted the best club side of all time in a poll of global experts conducted by World Soccer Magazine.
1993 Away Shirt
You can also pick up the 1993-94 away shirt (above right). This had seen the side go from strength to strength, being virtually unbeatable as they won three Scudetti in a row from 1992 to 1994 (in fact they did go unbeaten when winning the first in 1991-92).
Their 1993-94 win was remarkable in the fact they only scored 36 goals in the 34 games, just one more than second bottom Atlanta and ten less then city rivals Inter who finished 13th. However their measly defence did only conceded 15 goals! Top scorer was Daniele Massaro, who in the World Cup in 1994, became Italy's oldest ever goalscorer at the age of 33 years and 36 days. Massaro's international career spanned 12 years – with him making his debut in 1982 and his last appearance in 1994 but only winning 15 caps.
They also reached three consecutive Champions League Finals, losing the first and last (in 1993 to Marseille and 1995 to Ajax). However they triumphed in 1994 thrashing Barcelona 4-0 in the Final wearing this shirt – two goals from Daniele Massaro and one each from Dejan Savicevic and Marcel Desailly gave Milan the victory in what many pundits have called the greatest ever performance in a major European final.
>>> Check out the Classic Football Shirts selection of retro AC Milan shirts <<<
**GET 10% OFF WHEN ORDERING FROM CLASSIC FOOTBALL SHIRTS THROUGH MY LINK**
Click on my link above and add something to your basket. Hover over the footballs hanging in the top right corner and click on 'Basket' from the subsequent menu that pops up.
Enter CFSPJ10 in the 'Discount Codes' box and receive 10% off of your order!
Buy From: Vintage Football Shirts
About Vintage Football Shirts
Vintage Football Shirts also offer official shirts rather than reproductions with each shirt marked for its condition – from BNIB (brand new in bag) to Excellent (may have tiny defect, may not be noticeable).
1995 Fourth Shirt
With around 100 AC Milan shirts ranging from the 80s to the present day – there is a great selection to choose from including a very rare 1995-96 fourth shirt (above left).
This vintage AC Milan shirt was worn on a couple of occasions as Milan lifted their 15th Italian championship in Fabio Capello's last season in charge (he left to coach Real Madrid).
The season was a great improvement on the previous campaign that had seen Milan finish fourth after three successive titles. Stars such as Roberto Baggio, George Weah and Zvonimir Boban donned the shirt as they won the title by eight points from Juventus.
Top scorer for Milan was future President of Liberia George Weah with 11 goals. Two players tied for the Serie A golden boot – the prolific Giuseppe Signore and the more unknown Igor Protti who scored 24 goals for Bari, an even more remarkable achievement considering they were relegated!
1999 Third Shirt
You can also get the 1999-00 centenary third shirt (above right). Worn as Milan celebrated 100 years as a club, they disappointed in both the Champions League and Serie A.
They finished third, 11 points behind winners Lazio in the league and were knocked out in the group stages of the Champions League – finishing bottom of their group behind Chelsea, Hertha Berlin and Galatasaray.
>>> Check out the Vintage Football Shirts selection of retro AC Milan shirts <<<
---
CLASSIC AC MILAN MOMENT
AC Milan beat Barcelona 4-0 in the 1994 European Cup Final – possibly the greatest performance by a team in a major European Final ever.
Buy from: Amazon
1960s Away Shirt and 1960s Home Shirt
Amazon have a selection of retro AC Milan shirts including a 1960s away shirt and a 1960s home shirt. The away shirt is a classy white kit and the home shirt the stylish red and black stripes long associated with the Rossoneri.
These shirts were worn during a decade that saw a relative lack of trophies by Milan's standards. A lot of this was due to a particularly strong Inter Milan team. Milan did however win a title in 1961-62 and 67-68. They also won their first European title – the 1963 European Cup, winning it again in 1969.
>>> Check out the selection of retro AC Milan shirts on Amazon <<<
Buy from: TOFFS
About TOFFS
TOFFS (which stands for The Old Fashioned Football Shirt) specialise in handcrafted, vintage football shirts made to the highest quality in the North of England – with each shirt as close to the real thing as possible.
1930s to 1940s Home Shirt
You can pick up some top notch retro AC Milan shirts here, as well as a few other AC Milan products. These include a beautiful 1930s-40s home shirt (above). This period was a relatively lean time for Milan, as they regularly finished mid-table in Serie A. In fact after winning the Scudetto in 1907 they had to wait until 1951 to win it again.
They could however boast the Serie A top scorer in 1938-39, 1939-40 and 1941-42 – Aldo Boffi who finished with 109 goals in 163 appearances for Milan.
1979 Home Shirt
You can also get a great 1979-80 home shirt. This sports a star to signify Milan's ten league titles (they gained their tenth title in 1978-79). However this season was to be a horrific one for the Italian giants as they were relegated to Serie B, along with Lazio, for a betting scandal that centred around a betting syndicate paying players and officials to fix the outcome of matches.
The Totonero scandal, as it was called, came about after two Roman shopkeekers said some Italian football players sold football matches for money. Aside from Milan and Lazio five other teams were relegated from Serie A and Serie B. One of the main protaganists was Paolo Rossi, who was suspended for three years (later reduced to two on appeal). On his return he played a pivotal role in Italy winning the 1982 World Cup.
>>> Check out the TOFFS selection of retro AC Milan shirts <<<
---
So there you have it. If, like me, you are a lover of football and all things retro there are a huge selection of classic AC Milan shirts you can pick up to revel in the nostalgia of days gone by!
>>> See what other classic football shirts are available <<<
---
Save
Save
Save
Save
Save
Save
Save
Save
Save
Save
Save
Save
Save
Save
Save
Save
Save
Save
Save
Save
Save
Save
Save
Save
Save
Save
Save
Save
Save
Save
Save