Want to browse some QPR Retro Shirts? Read on…
TEAM INFO
Team: Queens Park Rangers Football Club
Nickname: The Hoops
Team Colours: Blue and White
Year Founded: 1886
Stadium: Loftus Road Stadium
Location: London, England
---
BROWSE QPR RETRO SHIRTS
If you want to relive the days of Francis, Ferdinand, Sinclair, Thomas, Marsh and Bowles and get your own retro QPR shirt there are plenty of options available to you:
---
STEVE SAYS…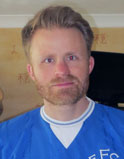 For the most part QPR were a strong top flight side as I was getting into football – mainly thanks to the managership of Gerry Francis and the goal machine Les Ferdinand. Another vivid memory I have though is going to watch a QPR training session in the mid 90s as a parent of the football club I played for had links with QPR. The great man Ray Wilkins even spoke to us! Steve
Favourite player: Les Ferdinand – bought for £30,000 from Hayes sold to Newcastle for £6million
Favourite kit: 1991-92 home kit – unremarkable season, great kit! Available from Vintage Football Shirts (see below for link)

Buy From: Classic Football Shirts
About Classic Football Shirts
Classic Football Shirts set themselves apart from many other companies by the fact that their shirts are all original shirts from the dates listed, not reproductions trying to replicate a classic shirt. All shirts come with condition details – ie whether they are in Mint Condition, As New, etc, etc. The prices are slightly higher but you are really getting a piece of history.
1983 Home Shirt
They have almost numerous classic QPR shirts from the early 80s to the present day including a fantastic 1983-85 home shirt (above left) with a '1982 – Div.2 Champions – 1983' scroll detail below the club badge.
This eretro football shirt was worn over two mixed seasons for the club, the first of which saw QPR back in the top flight after being promoted from Division One. Manager Terry Venables lead them to an impressive fifth place finish, only a point behind third place Nottingham Forest and four points behind second place Southampton.
Venables left at the end of the season to manage Barcelona and the following season QPR finished just one point above the drop zone, escaping relegation as Norwich City lost their last game of the season.
1989 Home Shirt
Or you can get a vintage 1989-90 home shirt (above right) – worn as QPR finished 11th in the First Division under the stewardship of Don Howe.
The mid-table finish was an achievement considering their start to the season when under player-manager Trevor Francis they won just two of their first 12 games.
Under Howe the club recovered well and would have finished even higher were it not for a poor run of form at the end of the season.
>>> View the Classic Football Shirts selection of retro QPR shirts for sale <<<
**GET 10% OFF WHEN ORDERING FROM CLASSIC FOOTBALL SHIRTS THROUGH MY LINK**
Click on my link above and add something to your basket. Hover over the footballs hanging in the top right corner and click on 'Basket' from the subsequent menu that pops up.
Enter CFSPJ10 in the 'Discount Codes' box and receive 10% off of your order!
Buy From: Vintage Football Shirts
About Vintage Football Shirts
Vintage Football Shirts also offer original shirts rather than reproductions with each shirt marked for its condition – from BNIB (brand new in bag) to Excellent (may have tiny defect, may not be noticeable).
1991 Home Shirt
With around 20 QPR shirts ranging from the early 90s to the present day – you are sure to find something you like. They include the 1991-92 home shirt (above left) worn as QPR finished 11th in the final season of the old First Division – the next year saw the inaugural Premier League season.
The 1991-92 season was most notable for a memorable for 4-1 away win at league leaders Manchester United on New Years Day 1992 – one of the last league games to be broadcast by ITV.
Forward Dennis Bailey scored a hat-trick at Old Trafford, the only player to do so since was Real Madrid's Ronaldo.
2002 Away Shirt
You can also get a 2002-03 away shirt (above right) that was worn as QPR had slipped to the third tier of English football. They finished fourth and lost to Cardiff City in the Play-Off Final. There was a close end to the season with second down to seventh separated by only six points.
On the night of the Play-Off Final QPR's team were woken at 3am by a fire alarm triggered at their hotel. The culprit was revealed to be Neil McNamara, a Cardiff City fan who had previously worked for the club. Also controversial was the decision of the Football League to decide no anthems would be played before the match, Cardiff wanted to play the Welsh national anthem pre-game.
QPR were able to brush off the disappointment of coming so close to promotion when they finished second in the League next season to gain promotion to the Championship.
>>> View the Vintage Football Shirts selection of retro QPR shirts for sale <<<
---
CLASSIC QPR MOMENT
A brief snapshot of QPRs greatest ever season – when they finished as runners-up to Liverpool in the First Division.
---
Buy from: Amazon
1974 Home Shirt
Amazon has a couple of retro QPR shirts including a 1974 home shirt.
This was the year Dave Sexton joined as manager and he started to mould together one of the greatest QPR teams in history. Although they only finished 11th in 1974/75, the following season they would finish as runners-up in the First Division – only one point behind champions Liverpool.
This meant they qualified for European Football for the first ever time, something they have only done once since.
1967 League Cup Final Shirt
You can also get a 1967 League Cup Final shirt when QPR won the trophy despite being in the third tier of English football at the time.
In the Final, Rangers faced top-flight opposition in West Bromwich Albion. Not only that but they were 2-0 down at half-time before an amazing comeback in the second half saw them score three goals in 18 minutes to win 3-2.
They also won the Third Division that season scoring 103 goals in the process, with the legendary Rodney Marsh scoring 44 of them.
>>> View the selection of retro QPR shirts for sale on Amazon <<<
Buy from: TOFFS
About TOFFS
TOFFS (which stands for The Old Fashioned Football Shirt) specialise in handcrafted, vintage football shirts made to the highest quality in the North of England – with each shirt as close to the real thing as possible.
1970 Away Shirt
You can pick up some top-notch retro QPR shirts here including a great 1970s away shirt (above left).
The 70s saw some great players grace the QPR shirt and at one point the squad contained seven England internationals. Legends such as Rodney Marsh, Stan Bowles, Clive Allen and Don Givens all played for the Hoops during this decade. The 70s ended on a sour not as the club slipped out of the top flight in the 1978/79 season.
1969 Away Shirt
You can also get a 1969-72 away shirt (above right). This retro football shirt marked three years were spent in the old Second Division as they finished 9th, 11th and 4th. Rodney Marsh was the top scorer for two of these seasons before leaving to join Manchester City for a then club-record fee of £200,000.
>>> View the TOFFS selection of retro QPR shirts for sale <<<
---
So there you have it. If, like me, you are a lover of football and all things retro there are a huge selection of classic QPR shirts you can pick up to revel in the nostalgia of days gone by!
>>> See what other classic football shirts are available <<<
---