Want to pick up a retro Belgium shirt? Read on…
Team Info
Team: Belgium National Football Team
Nickname: The Red Devils
Team Colours: Black, Yellow and Red
Stadium: King Baudouin Stadium, Brussels
---
Get Your Own Retro Belgium Football Shirt
For a country with a population of around 11 million Belgium have produced a series of truly gifted players in recent decades, from Enzo Scifo and Jan Ceulemans in the 1980s to the likes of Hazard, De Bruyne, Mertens and Lukaku now. Get a retro Belgium shirt as stylish and classy as its current team.
---
STEVE SAYS…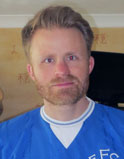 Belgium have been a mix of brilliant and distinctly average during my lifetime. My first memory of them is the great 1986 team that made it to the Semi-Finals, losing to a Maradonna inspired Argentina. Then there was a period of averageness, before the likes of Lukaku, Hazard and De Bruyne started to come through to make them one of the best teams in the world. Steve
Favourite player: Enzo Scifo – a truly gifted playmaker.
Favourite kit: 1990 home shirt – Italia 90 and David Platt's last minute winner put a dampener on this classic shirt. Available from Classic Football Shirts (see below for link)
---

Buy From: Classic Football Shirts
About Classic Football Shirts
Classic Football Shirts set themselves apart from many other companies by the fact that their shirts are all original shirts from the dates listed, not reproductions trying to replicate a classic shirt. All shirts come with condition details – ie whether they are in Mint Condition, As New, etc, etc. The prices are slightly higher but you are really getting a piece of history.
1990 Home Shirt
This vintage Belgium home shirt was worn during what is considered the first golden age of Belgian football, when legendary players such as Enzo Scifo, Eric Gerets and Michel Preud'homme were in their ranks. Wearing this shirt the national team qualified unbeaten for the 1990 World Cup, topping their group on goals scored above Czechoslovakia. The only real blemish during their qualifying campaign was a 1-1 draw against group whipping boys Luxembourg, providing the tiny principality with their only point in the entire campaign.
Belgium certainly didn't disgrace themselves in the World Cup Finals, finishing second behind Spain to progress to the last 16 of the tournament. However in the round of 16 they faced heartbreak, when in the very final minute of extra-time David Platt hit a swiveling volley to send England through in a game that looked destined for penalties. Belgium couldn't emulate their performance from four years earlier when they reached the semi-final of the 1986 World Cup.
2008 Home Shirt
This classic Belgium shirt was worn as the national team were going through a period of transition. They failed to qualify for the 2004 and 2008 European Championships and the 2006 World Cup. However at the same time a promising younger generation of Belgian players were coming through in the U21s, many of whom would go on to become established internationals over the years.
However the country came nowhere close qualifying for the 2008 Euros. They finished fifth of eight teams in their qualifying group, a full ten points behind group winners Poland and nine behind runners-up Portugal. They were even six points behind 4th placed Finland and the qualification campaign included a draws at home and away to Kazakhstan and a defeat and a draw to Finland. They started their qualification campaign for the 2010 World Cup in 2008 and again were a long way off of the pace, finishing 4th from six teams, a full 20 points behind group winners Spain and nine points behind group runners up Bosnia and Herzegovina.
>>> View the Classic Football Shirts selection of retro Belgium shirts for sale <<<
**GET 10% OFF WHEN ORDERING FROM CLASSIC FOOTBALL SHIRTS THROUGH MY LINK**
Click on my link above and add something to your basket. Hover over the footballs hanging in the top right corner and click on 'Basket' from the subsequent menu that pops up.
Enter CFSPJ10 in the 'Discount Codes' box and receive 10% off of your order!
Buy From: Vintage Football Shirts
About Vintage Football Shirts
Vintage Football Shirts also offer original shirts rather than reproductions with each shirt marked for its condition – from BNIB (brand new in bag) to Excellent (may have tiny defect, may not be noticeable). They too have around 100 shirts ranging from the 80s to the present day.
1996 Away Shirt
This vintage Belgium away shirt didn't grace the 1996 European Championship as Belgium finished third in their qualifying group, with Spain and Denmark going onto the main tournament at their expense. Draws against Cyprus and Macedonia proved four valuable points dropped.
1996 also saw the qualification tournament start for the 1998 World Cup and here Belgium fared better. They finished 2nd in their group behind the Netherlands, winning six and losing two (both against the Netherlands) of their eight games. Belgium were actually unbeaten at the 1998 World Cup, but unfortunately they didn't win a game either. Draws in all three group games meant they finished in third place and were eliminated.
2002 Home Shirt
The 2002 World Cup, during which this retro shirt was worn, was the last for a number of Belgium veterans. The national team perform reasonably at the tournament, qualifying behind surprise group winner Japan for the last 16, where they were pitched against Brazil. The Belgian team were no match for the eventual tournament winners and bowed out with a 2-0 defeat.
In qualifying for the 2002 World Cup Belgium recorded a 10-1 win over San Marino and a 4-1 win at home against the tiny principality. Those were two of only three goals scored by San Marino in qualifying, both by San Marino legend Andy Selva. Selva is San Marino's all-time top scorer with eight goals. It might not sound that impressive but bear in mind only one other player has scored more than one goal for San Marino and they have only scored 24 goals (at the time) of writing in their entire history! In fact three of Selva's eight goals for San Marino came against Belgium, as he also scored against them in qualifying for the 2006 World Cup.
>>> View the Vintage Football Shirts selection of retro Belgium shirts for sale <<<
---
CLASSIC BELGIUM MOMENT
A classic last 16 game in the 1986 World Cup.
---
Buy from: Amazon
1954 Home Shirt
This retro styled shirt was worn by Belgium for the 1954 World Cup finals, the one major tournament from eight they qualified for in the 1950s and 1960s. Qualification was easy with Belgium winning three and drawing one of their four qualifying games and some even had them as possible World Cup winners.
However, despite a promising (and thrilling) 4-4 draw against England in their opening game of the tournament, they then lost 4-1 to Italy and were eliminated in the group stages. It is worth noting the 1954 tournament used a unique format, with four groups of four, each containing two seeded teams and two unseeded teams. Only four games were scheduled for each group, each pitting a seeded team against an unseeded team.
1970 Away Shirt
Belgium wore this classic football shirt as they appeared in their first World Cup since 1954. They qualified despite being in the same qualification group as a strong Yugoslavia team, who in fact beat them 4-0 in the last qualifying game.
Unfortunately their first appearance at a World Cup finals in 16 years wasn't a long one. A 3-0 win in their first game against group whipping boys El Salvador was as good as it got, a 4-1 defeat against the Soviet Union and then a 1-0 defeat against hosts Mexico saw them eliminated at the group stages. However the 70s proved to signal an upturn of form for the nation. Their win against El Salvador was their first win at a World Cup and they then went onto win their first game at a European Championships in 1972, where they finished in third place.
>>> View the selection of retro Belgium shirts for sale on Amazon <<<
Buy from: TOFFS
About TOFFS
TOFFS (which stands for The Old Fashioned Football Shirt) specialise in handcrafted, vintage football shirts made to the highest quality in the North of England – with each shirt as close to the real thing as possible.
1960s Home Shirt
The 60s were undoubtedly a fallow period for the Belgian national team, where they failed to qualify for a more national tournament. They failed miserably in 1962 World Cup qualifying losing all four games. 1966 was a different matter, they finished joint top of their group with Bulgaria and would have qualified if goal difference was taken account of. As it was they had to take part in a play-off game against Bulgaria, which they lost 2-1.
In qualifying for the 1964 European Championships the were eliminated by a strong Yugoslavia team, and in 1968 finished second behind France to just miss out on a spot in the Finals.
One bright spot came as they beat Brazil 5-1 in 1963, quite an amazing feat considering Brazil were the reigning World Champions at the time.
1970s Home Shirt
Signs of improvement in the late 1960s carried on into the 1970s as the Belgian national team won a first game at a World Cup final and a first game at European Championships. In fact as the 70s turned into the 1980s, Belgium were runners-up in the 1980 European Championships, losing to an 88th minute winner against West Germany in a closely competed final. The West German's were to prove a stubborn opponent for Belgium. Belgium also lost to West Germany in the Semi-Finals of the 1972 European Championships.
The decade also saw the retirement of Belgium legend Paul Van Himst, whose international career spanned 14 years. He played his final international match in 1974 and was named the most outstanding Belgian player of the past 50 years in 2003. He also starred in the classic football film 'Escape to Victory'!
>>> View the TOFF selection of retro Belgium shirts for sale <<<
---
So there you have it. If, like me, you are a lover of football and all things retro there is a huge selection of classic Belgium shirts you can pick up to revel in the nostalgia of days gone by!
>>> See what other classic football shirts are available <<<
---
Save