Want to buy a retro Bournemouth shirt? Read on…
Team Info
Team: AFC Bournemouth
Nickname: The Cherries
Team Colours: Red and White
Year Founded: 1899
Stadium: Vitality Stadium
Location: Bournemouth, England
---
Check Out Some Retro Bournemouth Shirts
If you want to relive the days of MacDougall, Young, Fletcher, Howe and Wilson then take a look at the number of retro Bournemouth shirts you can own:
---
STEVE SAYS…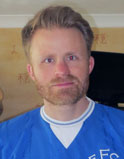 Bournemouth have overachieved perhaps more than any other team in my lifetime, a team with an 11,000-seater stadium making the top division of English football and then staying there for a few seasons playing attractive, attacking football. Quite a dramatic change in just a few years from a club that looked like going out of business. Steve.
Favourite player: Steve Fletcher – made his Bournemouth debut at 2020 and last appearance at 40!
Favourite kit: 1966 Home Shirt – beautiful retro simplicity typical of the 1960s. Available from TOFFS (see below for link)

Buy From: Classic Football Shirts
About Classic Football Shirts
Classic Football Shirts set themselves apart from many other companies by the fact that their shirts are all original shirts from the dates listed, not reproductions trying to replicate a classic shirt. All shirts come with condition details – ie whether they are in Mint Condition, As New, etc, etc. The prices are slightly higher but you are really getting a piece of history.
1996 Training Shirt
This retro-style training top was worn when Bournemouth finished 16th in the third tier of English football. This was one of 12 successive seasons the club spent in the division, a run that was only broken when they were relegated to the bottom tier of English football in 2002. In fact from 1992 to 1997 Bournemouth finished between 14th and 19th in the division.
Duing this season, Bournemouth's financial problems were mounting and, with the club £4.4million in debt, Chairman Ken Gardiner resigned in December 1996. The club had to start a petition to raise £300,000 just to get to the end of the season, and even then they had to dispense of the services of 12 coaching members, including the Assistant Manager, John Williams.
In the circumstances then a 16th place finish wasn't too bad. In fact of the 16 games they lost that season, 10 of them came before the end of October with the club only losing six out of their last 30 games.
2013 Third Shirt
This shirt was worn by Ryan Fraser in a season that saw Bournemouth finish 10th in the Championship. They had only been promoted from League One the season before so the 10th place finish represented a great success. It also paved the way for the following season when Bournemouth won the Championship and were promoted to the Premier League for the first-ever time.
Bournemouth didn't have the best start to the season, in their first four league games they suffered a 6-1 defeat to Watford and a 5-1 defeat to Huddersfield. However they improved massively in the second half of the season and went through a period in March and April where they won eight out of 10 games.
Fraser himself had just joined Bournemouth from Aberdeen and made 41 appearances in all, scoring five goals.
>>> View the Classic Football Shirts selection of retro Bournemouth shirts for sale <<<
**GET 10% OFF WHEN ORDERING FROM CLASSIC FOOTBALL SHIRTS THROUGH MY LINK**
Click on my link above and add something to your basket. Hover over the footballs hanging in the top right corner and click on 'Basket' from the subsequent menu that pops up.
Enter CFSPJ10 in the 'Discount Codes' box and receive 10% off of your order!
Buy From: Vintage Football Shirts
About Vintage Football Shirts
Vintage Football Shirts also offer original shirts rather than reproductions with each shirt marked for its condition – from BNIB (brand new in bag) to Excellent (may have tiny defect, may not be noticeable).
2015 Home Shirt
Bournemouth wore this vintage-style shirt as they competed in the Premier League for the first-ever time. The previous season they had stormed to the Championship title, winning 12 and drawing 3 of their last 15 games, pipping Watford by one point to top spot.
As expected they found the Premier League tougher growing and languished in the relegation zone in December. But then a 1-0 win at Chelsea was followed by a 2-1 victory over Manchester United, and the result proved a catalyst that saw a mid-season run take Bournemouth up to 11th place with just five games to go. Four defeats in their last five games meant the Cherries finished 16th, but they were easily clear of relegation in a historic season for the club.
2016 Away Shirt
This stylish Bournemouth away shirt was donned as the club achieved their highest finish (as of 2022) in its history. Just two points covered the teams finishing 8th to 13th in the Premier League, with Bournemouth taking 9th spot and scoring 55 goals in the process. As an indication of their progress, the club also smashed its transferred record the following season, paying £20million to sign Nathan Ake from Chelsea who had spent the 2016-17 season on loan with them.
The club were involved in some high-scoring games, beating Hull City 6-1, Liverpool 4-3 and drawing 3-3 with Arsenal. They were also on the wrong end of a 6-3 scoreline against Everton. Joshua King's 16 goals put him in illustrious company, alongside Harry Kane, Romelu Lukaku, Sergio Aguero and Eden Hazard in the League's top 10 scorers that season.
>>> View the Vintage Football Shirts selection of retro Bournemouth shirts for sale <<<
---
CLASSIC BOURNEMOUTH MOMENT
Bournemouth chairman Jeff Mostyn gets understandably excited on his team's promotion to the Premier League in 2015.
---
Buy from: Amazon
Amazon doesn't have any retro Bournemouth shirts, but they do have a lot of retro Bournemouth memorabilia that is well worth a look.
>>> View the selection of retro Bournemouth shirts for sale on Amazon <<<
Buy from: TOFFS
TOFFS (which stands for The Old Fashioned Football Shirt) specialises in handcrafted, vintage football shirts made to the highest quality in the North of England – with each shirt as close to the real thing as possible.
1960s Home Shirt
The 1960s were a season of relative anonymity for the club, who were actually known as Bournemouth & Boscombe Athletic FC at this time, not adopting the name AFC Bournemouth until 1971.
This classic Bournemouth shirt was worn only in the third tier of English football, a division Bournemouth resided in for the entire decade. They came close to promotion in 1962, finishing one place and three points out of the promotion zone, close again in 1963, finishing six points and three places out of the promotion zone, and close once more in 1964 (four points and two places).
It wasn't until 1970 they finally made it out of the Division Three though, and then not in the direction they hoped. The Cherries were relegated to Division Four, narrowly finishing just below Gillingham despite them both having 39 points. The club did come back up again the next season, but didn't make it out of the bottom two divisions of English football until 1987.
1970s Home Shirt
Unfortunately, despite donning this classic red and black strip, the 1970s were far from a classic decade for Bournemouth and were, if anything, even more disappointing than the 1960s! The club spent the first half of the decade in the Third Division, but relegation in 1975 saw them drop into the Fourth Division where they spent the second half of the decade. In fact, apart from a 6th place finish in 1976 Bournemouth never even made it into the top 10 of the Division during this period.
The club also adopted the AFC Bournemouth name in the 1970s, in 1971 to be exact. The intention was that they would now appear first in the alphabetical list of British clubs. One bright spot for Bournemouth came on the cusp of the decade. Manager Freddie Cox signed Ted MacDougall for £10,000 from York.
In little over three years at the club MacDougall would score 126 goals for Bournemouth in 165 appearances. In 1970-71 he scored 42 of the team's 81 league goals, he also scored six in a cup tie against Oxford City. In 1971 MacDougall scored nine goals as Bournemouth beat Margate 11-0 in the FA Cup. In 1972 Manchester United signed MacDougall for £200,000, at the time a record for a player in the third tier of English football.
>>> View the TOFFS selection of retro Bournemouth shirts <<<
---
So there you have it. If, like me, you are a lover of football and all things retro there are a huge selection of classic Bournemouth shirts you can pick up to revel in the nostalgia of days gone by!
>>> See what other classic football shirts are available <<<
---
Save
S