Want to pick up a retro Spain shirt? Read on…
Team Info
Team: Spain National Football Team
Nickname: La Roja
Team Colours: Red, Yellow and Blue
Stadium: Various
---
Get Your Own Retro Spain Football Shirt
Spain are the only national team to win three back-to-back major titles, taking home the European Championships in 2008 and 2012 and the World Cup in 2010. Get a retro Spain shirt as worn by such legends as Butragueno, Hierro, Raul, Ramos, Puyol and Villa.
---
STEVE SAYS…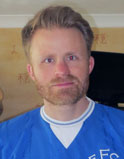 When I started following football Spain were a solid footballing nation that fell just short of the top bracket of teams that included Brazil, West Germany, Italy and Argentina. They had some great players such as Michel, Emilio Butragueno and Andoni Zubizarreta. However this all changed when the all-conquering team of the late 00s came along and with the brilliance of players such as Xavi, Iniesta and Silva dominated football for a good few years. Steve
Favourite player: Andres Iniesta – technically a beautiful footballer.
Favourite kit: 2009 home shirt – elegant and classy, just like the team at the time. Available from Classic Football Shirts (see below for link)
---

Buy From: Classic Football Shirts
About Classic Football Shirts
Classic Football Shirts set themselves apart from many other companies by the fact that their shirts are all original shirts from the dates listed, not reproductions trying to replicate a classic shirt. All shirts come with condition details – ie whether they are in Mint Condition, As New, etc, etc. The prices are slightly higher but you are really getting a piece of history.
1996 Home Shirt
The classic Spain home shirt was worn when Spain and France were pitted against each other in the 1996 European Championships Group B.
Spain qualified for the tournament with ease, winning eight of their ten qualifying games and only dropping points against Denmark and Belgium. They did however struggle at home to Armenia, who finished bottom of the group, with only a Fernando Hierro penalty, separating the two teams.
In Euro 1996 itself, Spain drew their first game against Bulgaria so knew they had to get something out of their next game against France to stand a chance of progressing. Thankfully La Liga's 1996 Player of the Year, Jose Luis Caminero, scored in the 85th minute to level Youri Djorkaeff's goal and give them a point. A hard-fought win in the last group game against Romania sent them through, only for hosts England to knock them out on penalties in the quarter-finals.
2009 Home Shirt
The classic Spain shirt was worn when Spain claimed their first, and to-date, only World Cup. The shirt was part of some record-setting performances, including Spain winning a record 15 matches in a row and going 35 games unbeaten.
Qualifying for the 2010 World Cup was a breeze for the Spaniards as they won all ten of their qualifying games, scoring 28 games and conceding only five. The only scare being when an injury time Albert Riera goal gave them a 2-1 win against Turkey.
However having qualified for the tournament so easily Spain can possibly be accused of complacency, as they lost their first game of the tournament 1-0 to Switzerland. They recovered to win their next two group games to advance to the last 16. For a team with so much attacking talent, it was their defence that was to prove the key to the World Cup win. Consecutive 1-0 wins against Portugal, Paraguay and Germany took them through to a final against Holland.
In the final Andres Iniesta scored the latest ever winning goal in a World Cup Final. He netted in the 116th minute as Spain became the eighth team to win the World Cup, the first new winner without home advantage since Brazil in 1958 and the first team to win the tournament after losing their first game.
>>> View the Classic Football Shirts selection of retro Spain shirts for sale <<<
**GET 10% OFF WHEN ORDERING FROM CLASSIC FOOTBALL SHIRTS THROUGH MY LINK**
Click on my link above and add something to your basket. Hover over the footballs hanging in the top right corner and click on 'Basket' from the subsequent menu that pops up.
Enter CFSPJ10 in the 'Discount Codes' box and receive 10% off of your order!
Buy From: Vintage Football Shirts
About Vintage Football Shirts
Vintage Football Shirts also offer original shirts rather than reproductions with each shirt marked for its condition – from BNIB (brand new in bag) to Excellent (may have tiny defect, may not be noticeable).
1992 Home Shirt
This retro Spain shirt was worn during a mixed time for the national team. They took home the gold medal in the 1992 Olympics held in Barcelona but endured a disappointing qualification campaign for Euro 1992, finishing third in their group and failing to qualify.
On the face of it their 17 goals in 7 qualifying games looks like an impressive feat, but nine of them came in one match as they beat Albania 9-0. They suffered defeats against Czechoslovakia, France (twice) and most embarrassingly against Iceland, finishing third in their group.
That year's Olympics was a different story. Spain won their three group games, scoring eight goals and conceding none, eliminated Italy in the quarter-finals 1-0 and Ghana in the semi-final 2-0. They finally conceded their first goal in the final, where they overcame Poland 3-2 in an entertaining game.
1998 Away Shirt
This vintage Spain shirt was worn by the legendary Raul in his first-ever World Cup. After breezing through qualifying, winning eight out of ten games, Spain went into the tournament with high hopes. However, the tournament proved to be a disappointment.
A shock defeat in their opening game to Nigeria and then a draw against Paraguay left their hopes hanging by a thread, and despite an emphatic 6-1 win in their final group game against Bulgaria, Spain were eliminated at the first hurdle. Later that year Spain started their qualifying campaign for Euro 2000 with a shock defeat to Cyprus that saw coach Javier Clemente fired and replaced by Jose Antonio Camacho. Under his tutorship they won the rest of their group games to qualify easily for the tournament.
>>> View the Vintage Football Shirts selection of retro Spain shirts for sale <<<
---
CLASSIC SPAIN MOMENT
A dramatic finish as Spain takes home their first-ever World Cup.
---
Buy from: Amazon
1982 Home Shirt
This classic Spain shirt was worn as the country hosted the 1982 World Cup, the first World Cup to feature 24 teams.
Spain stuttered through the first group phase of the tournament, needing a penalty to come from behind to draw against Honduras, and again to beat Yugoslavia in their second game. A shock 1-0 defeat in their last game to group winners Northern Ireland meant they just qualified for the second group phase, beating out Yugoslavia on goal difference. In the second group phase they lost to West Germany and drew against England and were eliminated and coach Jose Santamaria was sacked.
1988 Home Shirt
This iconic Spain shirt was worn during a disappointing 1988 European Championships. With only eight teams qualifying for the finals both groups were strong with Spain pitted against West Germany, Italy and Denmark. Whilst Spain beat Denmark in their opening games 3-2, they lost to West Germany and Italy to be eliminated.
>>> View the selection of retro Spain shirts for sale on Amazon <<<
Buy from: TOFFS
About TOFFS
TOFFS (which stands for The Old Fashioned Football Shirt) specialises in handcrafted, vintage football shirts made to the highest quality in the North of England – with each shirt as close to the real thing as possible.
1950 World Cup Shirt
This vintage shirt was worn as Spain competed in their second World Cup finals, their first being in 1934. The tournament was split into two group stages with Spain winning all three games in the first group stage beating England, Chile and the United States. This qualified them for the final group of four which would determine who won the tournament. Uruguay, Brazil and Sweden were their opponents.
An opening game draw against Uruguay was as good as it got for the Spaniards. They lost their second game 6-1 to Brazil, but did at least have the consolation of knowing they had performed better than Sweden who Brazil beat 7-1 in the first game! A final game defeat to Sweden 3-2 meant they placed fourth in the group and fourth overall in the tournament.
Interestingly India were due to take part in the tournament but withdrew citing travel expense and lack of practice time as reasons. Some sources also state it was due to FIFA imposing a rule banning barefoot play following the Olympics in 1948 where India had played barefoot!
1960 Home Shirt
This retro kit was donned as Spain took part in the first European Championships in 1960. They qualified with a convincing 7-2 aggregate win against Poland with the legendary Alfredo Di Stefano and Luis Suarez scoring five of the seven goals. Di Stefano, who is regarded as one of the greatest players of all time, certainly had an interesting international career. He played international football for Spain, Argentina and Colombia! He was widely loved in Spain, where he scored 23 goals in 31 international games.
Spain were eliminated from the European Championships at the quarter-final stage when they were drawn against the Soviet Union and refused to take part in the two-legged fixture for political reasons. As it was the Soviet Union went on to win the entire tournament defeating Yugoslavia in the final.
>>> View the TOFF selection of retro Spain shirts for sale <<<
---
So there you have it. If, like me, you are a lover of football and all things retro there is a huge selection of classic Spain shirts you can pick up to revel in the nostalgia of days gone by!
>>> See what other classic football shirts are available <<<
---
Save