Want to get a retro West Brom shirt? Read on…
Team Info
Team: West Bromwich Albion Football Club
Nickname: The Baggies
Team Colours: Blue and White
Year Founded: 1878
Stadium: The Hawthorns
Location: West Bromwich, England
---
Get Your Own Retro West Brom Shirt
If you want to relive the days of Astle, Regis, Cunningham, Statham, Robson, Brown and Kevan and get your own retro West Bromwich Albion shirt there are plenty of options available to you:
---
STEVE SAYS…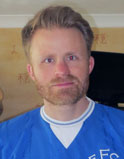 West Brom for me were on a slow downward spiral when I started following football. The glory days of Atkinson, Robson, Cunningham and Regis has just passed and they were no longer an established top flight side. They have since made it back to the top flight although far from cemented their place there.. Steve
Favourite player: Ben Foster – extremely underrated and consistent goalkeeper.
Favourite kit: The 1998 Home Shirt – Classic and distinguished Baggies shirt. Available from Classic Football Shirts (see below for link)

Buy From: Classic Football Shirts
About Classic Football Shirts
Classic Football Shirts set themselves apart from many other companies by the fact that their shirts are all original shirts from the dates listed, not reproductions trying to replicate a classic shirt. All shirts come with condition details – ie whether they are in Mint Condition, As New, etc, etc. The prices are slightly higher but you are really getting a piece of history.
1990 Away Shirt
This classic West Brom shirt was worn as the Baggies finished second from bottom of the second tier of English football and were relegated to the old Division Three for the first time ever. They also faced the ignominy of losing 4-2 in the Third Round of the FA Cup to Isthmian Premier League team Woking. The result lead to Brian Talbot being sacked as West Brom manager three days later. New manager Bobby Gould was unable to save West Brom from relegation.
1998 Home Shirt
By the time West Brom were wearing this classic shirt they were well established back in the First Division (second tier) of English football. The season was fairly unremarkable with one exception. The Baggies finished slap bang in the middle of the First Division, finishing 12th out of 24 teams. However their striker Lee Hughes scored 31 of their 69 league goals and was the top scorer in all four divisions of English football.
Hughes, who West Brom picked up from non-league Kidderminster Harries for £380,000 was a boyhood Baggies fan. He finished as West Brom's top scorer for four seasons running before being sold to Coventry for £5million he then returned to the Albion just a season later. In 2004 he was convicted of causing death by dangerous driving and sentenced to six years in prison. On his release he continued playing until the age of 43.
>>> View the Classic Football Shirts selection of retro West Brom shirts for sale <<<
**GET 10% OFF WHEN ORDERING FROM CLASSIC FOOTBALL SHIRTS THROUGH MY LINK**
Click on my link above and add something to your basket. Hover over the footballs hanging in the top right corner and click on 'Basket' from the subsequent menu that pops up.
Enter CFSPJ10 in the 'Discount Codes' box and receive 10% off of your order!
Buy From: Vintage Football Shirts
About Vintage Football Shirts
Vintage Football Shirts also offer original shirts rather than reproductions with each shirt marked for its condition – from BNIB (brand new in bag) to Excellent (may have tiny defect, may not be noticeable).
1984 Away Shirt
This striking yellow away shirt was worn when West Brom were a well established top flight side, entering their ninth season at the top level of English football. However it was the start of a turbulent time for the club as financial difficulties began to force manager Johnny Giles to sell some of his top earners. Still West Brom finished a respectable 12th, although they did suffer the embarrassment of a third round FA Cup exit to lower league Leyton Orient.
The next season was far from respectable though, the club finished bottom of the First Division winning only four games all season and finishing with the worst points total for any West Brom season ever.
1994 Home Shirt
This retro West Brom shirt saw another season of struggle for the club as they finished 19th in Division Two (second tier) and only two places above the relegation zone. On the bright side it was an improvement on the previous season when they had finished 21st in Division Two and only escaped relegation on goal difference at the expense of Midland rivals Birmingham City.
Early in the season the club dispensed of the services of Keith Burkinshaw, who at 59 was the oldest manager in the English League. Club legend Andy Hunt finished the season as top scorer.
>>> View the Vintage Football Shirts selection of retro West Brom shirts for sale <<<
---
CLASSIC WEST BROM MOMENT
The Baggies last major honour, the 1968 FA Cup Final.
---
Buy from: Amazon
1978 Home Shirt
This classic West Brom shirt (above left) was worn as the club finished 3rd in the top flight of English football. It was also the season the Baggies set a British record transfer fee when they signed Middlesbrough forward David Mills for £516,000 in January 1979. The record was smashed just after a month later though when Nottingham Forest paid £1million for Trevor Francis.
The club lost to Nottingham Forest on the last day of the season, a result that saw Forest leapfrog above them and finish second. Albion's young striker Cyrille Regis was named PFA Younger Player of the Year
2020 (Unofficial) Home Shirt
This is a reworked fan's version of the 2020-21 Albion kit and acts as an unofficial shirt for supporters to buy.
>>> View the selection of retro West Brom shirts for sale on Amazon <<<
Buy from: TOFFS
About TOFFS
TOFFS (which stands for The Old Fashioned Football Shirt) specialises in handcrafted, vintage football shirts made to the highest quality in the North of England – with each shirt as close to the real thing as possible.
1968 Cup Final Shirt
This beautiful pure white shirt is a replica of that worn as West Brom won their fifth, and as of 2021, last FA Cup to date. Jeff Astle scored the only goal of the game as the Baggies defeated Everton 1-0 after extra-time. Astle's goal meant he achieved the feat of scoring in every round.
This Cup Final was notable for two other reasons, it was the first to be televised live in colour, with both teams wearing their away strips – accounting for the unusual white shirt for West Brom. It was also the first FA Cup Final in which a substitute was used was West Brom's Dennis Clarke came on for an injured John Kaye.
1975 Home Shirt
This classic kit replica was worn as West Brom finished 3rd in Division Two (second tier) to gain promotion back to the top level of English football after three seasons out. The season was new manager Johnny Giles first for the Baggies and they narrowly pipped Bolton Wanderers to the last promotion place by one point with a last day of the season win against Oldham.
Giles then shocked the club by promptly resigning so he could devote his full attention to his other job as manager of the Republic of Ireland. He was persuaded to stay on for one further season and lead the team to a highly successful 7th place finish in Division One before stepping away to be replaced by Ronnie Allen. Allen had a great start to his first season in charge, but then left for a lucrative offer to manage the Saudi Arabian national team. His replacement saw the birth of a West Brom managerial legend as Ron Atkinson took charge.
>>> View the TOFFS selection of retro West Brom shirts for sale <<<
---
So there you have it. If, like me, you are a lover of football and all things retro there is a huge selection of classic West Brom shirts you can pick up to revel in the nostalgia of days gone by!
>>> See what other classic football shirts are available <<<
---