Want to browse some retro Barcelona shirts? Read on…
Team Info
Team: Futbol Club Barcelona
Nickname: Barca
Team Colours: Blue and Red
Year Founded: 1899
Stadium: Camp Nou
Location: Barcelona, Spain
---
Get Your Own Retro Barcelona Shirts
Some of the all time greats have graced the famous blue and red of Barcelona – Cruyff, Maradona, Laudrup, Stoichkov, Ronaldinho and of course Messi. Take a look at the retro Barcelona shirts you can get to emulate your heroes:
---
STEVE SAYS…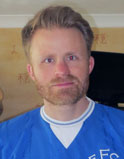 There is something almost mythical about Barcelona for me – the players, the huge crowds, their European dominance and the classic red and blue kit which is timeless. I associate them with attacking, expansive football and some of the world's best players – Messi, Maradona, Ronaldinho, Ronaldo, Cruyff, etc, etc. Steve
Favourite player: Lionel Messi – so many players to choose from, but Messi is phenomenal.
Favourite kit: The 1984-89 home kit – again so many to choose from and everyone one of them looks great, this just pips it! Available from Classic Football Shirts (see below for link)

Buy From: Classic Football Shirts
About Classic Football Shirts
Classic Football Shirts set themselves apart from many other companies by the fact that their shirts are all original shirts from the dates listed, not reproductions trying to replicate a classic shirt. All shirts come with condition details – ie whether they are in Mint Condition, As New, etc, etc. The prices are slightly higher but you are really getting a piece of history.
1984 Home Shirt
They have over 500 classic Barcelona shirts and pieces of kit from the 80s to the present day. These include the 1984-89 home shirt (above right). This vintage shirt was worn when Terry Venables was manager and he guided Barcelona to their only La Liga title of the 80s. Barcelona
Venables was sacked at the start of the 1987-88 season and replaced by Luis Aragones, but his tenure was a short one as in 1988 Barcelona legend Johann Cruyff returned to manage the side.
1988 Third Shirt
You can also get the eye-catching light blue 1988-91 third shirt (above left).
This retro football shirt was worn in both the 1989 European Cup Winners Cup Final victory over Sampdoria and also the 1991 defeat to Manchester United in Rotterdam. In the 1988-89 season Barca lost to only three teams all season in the league – Real Madrid, Athletic Bilbao and Osasuna however it wasn't enough for them to win the league, Real Madrid taking home the title by five points, after losing only one game all season.
It was during this period that several players started to graduate from the club's La Masia youth programme which had been founded ten years previously. One of the first being future manager Pep Guardiola.
>>> View the Classic Football Shirts selection of retro Barcelona shirts for sale <<<
**GET 10% OFF WHEN ORDERING FROM CLASSIC FOOTBALL SHIRTS THROUGH MY LINK**
Click on my link above and add something to your basket. Hover over the footballs hanging in the top right corner and click on 'Basket' from the subsequent menu that pops up.
Enter CFSPJ10 in the 'Discount Codes' box and receive 10% off of your order!
Buy From: Vintage Football Shirts
About Vintage Football Shirts
Vintage Football Shirts also offer original shirts rather than reproductions with each shirt marked for its condition – from BNIB (brand new in bag) to Excellent (may have tiny defect, may not be noticeable).
With over 200 Barcelona shirts ranging from the 80s to the present day there is a huge selection to choose from. They include the 1992-95 home shirt (above right).
1992 Home Shirt
This shirt was worn when Barcelona won back-to-back La Liga titles in the 1992-93 and 1993-94 seasons, and were knocked out in the semi-finals of the 1992-93 Copa del Rey, losing 3-2 on aggregate against Real Madrid. It was also worn when Barcelona made it to the final of the 1993-94 Champions League, losing 4-0 against AC Milan.
In fact, Barcelona actually won four successive titles at this time and it was during this period that Johan Cruyff became the club's most successful manager at that point in their history (his trophy haul would later be surpassed by Pepe Guardiola).
The 1993-94 title win was a particularly sweet one for Barcelona, the team was sitting third in February, but then proceeded to win 13 and draw 2 of their last 15 games, a sequence that started with an 8-1 win over Osasuna. Despite this amazing run of form they didn't top the table until the very final day of the season, when they beat Sevilla 5-2 to displace Deportivo La Coruna after they could only manage a goalless draw with Valencia. Deportivo had been top of the table since December and were undefeated in their last 12 games of the season themselves, but lost out on a historic first-ever season on goal difference.
1999 Centenary Home Shirt
Another gem you can pick up is the 1999-2000 centenary home shirt (above left). This shirt features 1899-1999 embroidered across the jersey and is much sought after as it celebrates this famous club's centenary year.
The season saw Barcelona being knocked out at the semi-final stage of the Champions League and finishing runners-up in La Liga.
The remarkable thing about this was, guess who won the league that season? Real Madrid? Nope (they finished 5th). Atletico Madrid? Nope – they were actually relegated! Valencia? Nope, they came third. The title that season was won by Deportivo La Coruna, becoming the second smallest Spanish city ever to have won the competition.
>>> View the Vintage Football Shirts selection of retro Barcelona shirts for sale <<<
---
CLASSIC BARCELONA MOMENT
It is hard to believe Barcelona didn't win their first European Cup until 1992 – relieve the action from that day.
---
Buy from: Amazon
1979 Home Shirt
Amazon has a large selection of retro Barcelona shirts including the 1979 home shirt. This classic shirt was worn the season Barca won their first European Cup Winners' Cup beating Fortuna Dusseldorf 4-3 in a thrilling final.
It was also a vital season for the club for another reason – it was this season that President Josep Lluis Nunez began significantly investing in the club's youth programme La Masia. It became a dormitory so young players from abroad could live there.
1982 Home Shirt
You can also get the 1982 away shirt. This was the season Barca signed Diego Maradona for a world record fee of £5million from Boca Juniors. The club won the Cup Winners Cup' again but finished fourth in the league behind both Madrid teams and the league winners Athletic Bilbao.
>>> View the selection of retro Barcelona shirts for sale on Amazon <<<
Buy from: TOFFS
About TOFFS
TOFFS (which stands for The Old Fashioned Football Shirt) specialise in handcrafted, vintage football shirts made to the highest quality in the North of England – with each shirt as close to the real thing as possible.
1950s Home Shirt
TOFFS has five lovely retro Barcelona shirts. You can get a 1950s home shirt (above left). This decade was a successful one for the club with them winning the league and cup double three times. Their most impressive season was the 1958-59 season, picking up 54 of 60 points and winning the Copa del Rey and European Fairs Cup as well. Brazilian Evarito was the top scorer this season, and at the time of writing only Rivaldo has more official goals by a Brazilian for Barcelona.
Laszlo Kubala also played an important role in these triumphs. Signing in 1950 he scored 131 goals in 186 games over a decade and a statue of him has since been built outside the Nou Camp.
1970s Away Shirt
You can also get an eye-catching 1970s away shirt (above right) – a yellow shirt with a red and blue diagonal shirt running down from the shoulder. The decade proved to be a time when Barcelona began to challenge their fierce rivals Real Madrid, picking up a number of trophies including their first European Cup Winners' Cup.
However, you might be surprised to hear that between 1960 and 1984, Barcelona only won one La Liga title, that coming in 1973-74 when they finished ten points clear of second-place Athletico Madrid. The city during this period was still Madrid with Real Madrid winning 14 titles and Athletico winning another four.
>>> View the TOFFS selection of retro Barcelona shirts for sale <<<
---
So there you have it. If, like me, you are a lover of football and all things retro there are a huge selection of classic Barcelona shirts you can pick up to revel in the nostalgia of days gone by!
>>> See what other classic football shirts are available <<<
---
Save