Want to get a retro Ireland football shirt? Read on…
Team Info
Team: Republic of Ireland National Football Team
Nickname: The Green Army
Team Colours: Green and White
Stadium: Aviva Stadium, Dublin
---
Get Your Own Retro Ireland Football Shirt
Do you want to relive the glory days of the late 80s and 90s under Jack Charlton? Or do you just want to imitate Brady, O'Leary, Keane (Robbie and Roy) and McGrath and get yourself a retro Ireland Football shirt? Take a look at the options available:
---
STEVE SAYS…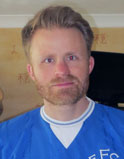 The Republic of Ireland were at their peak in the late 80s and early 90s as football became a big part of my life. Italia '90 is my favourite memory of a incredibly hard to beat team and that penalty shoot win over Romania, then World Cup '94 and John Aldridge and Jack Charlton's row with the fourth official and that goal by Ray Houghton to beat Italy! Steve
Favourite player: Robbie Keane – top goalscorer, most capped player. Legend
Favourite kit: The 1988-90 home shirt. Classic 80s with great collar and minimal design. Available from Classic Football Shirts (see below for links)
---

Buy From: Classic Football Shirts
About Classic Football Shirts
Classic Football Shirts set themselves apart from many other companies by the fact that their shirts are all original shirts from the dates listed, not reproductions trying to replicate a classic shirt. All shirts come with condition details – ie whether they are in Mint Condition, As New, etc, etc. The prices are slightly higher but you are really getting a piece of history.
1988 Home Shirt
They have plenty of classic Ireland shirts and pieces of kit and you can choose from such gems as the 1988-90 home shirt (above left). This extremely rare home shirt was worn by the likes of John Aldridge, Kevin Moran and Chris Hughton at Euro '88 – the first major tournament Ireland qualified for.
What is more they beat England, drew with the Soviet Union and lost 1-0 to the great Dutch team that won the competition. In fact, they came within seven minutes of a draw that would have meant a semi-final place in the competition, Holland's Wim Kieft scoring the winner in the game between the two teams in the 82nd minute.
Ireland qualified for the tournament from a relatively tricky group that included Scotland and Belgium, who had finished fourth in the 1986 World Cup. The group proved very tight, Ireland finished top with 11 points, with Bulgaria 2nd on 10 points. Belgium finished 3rd on 9 points, ahead of Scotland on goal difference. The very last game of the whole group saw Scotland face the whipping boys Luxembourg who had lost every game and conceded 23 goals in seven games. With a good win Scotland could actually finish second, instead they drew 0-0 and handed Luxembourg their only point of the campaign.
1994 Home Shirt
You can also pick up the 1994-95 home shirt (above right) that was worn in the Euro 96 play-off game where Ireland lost 2-0 to Holland thanks to two Patrick Kluivert goals. The likes of Tony Cascarino, Andy Townsend and Roy Keane donned this shirt in what was to be Jack Charlton's last game as manager.
That qualifying campaign for Euro 1996 saw Ireland finish 2nd behind Portugal in their group. The most notable result possibly in the entirety of that Euro qualifying campaign saw the Republic of Ireland draw 0-0 with Liechtenstein. Liechtenstein lost all nine other games in the group and conceded 40 goals in the process and with a population of 36,925 they were smaller than all but one county in Ireland. Its team was full of part-time players, made up of an architect, wine grower, PE teacher and more. On the day Ireland had 40 efforts on goal but couldn't find a way past Martin Heeb, Liechtenstein's goalkeeper who doubled up as a groundsman!
>>> View the Classic Football Shirts selection of retro Ireland shirts for sale <<<
**GET 10% OFF WHEN ORDERING FROM CLASSIC FOOTBALL SHIRTS THROUGH MY LINK**
Click on my link above and add something to your basket. Hover over the footballs hanging in the top right corner and click on 'Basket' from the subsequent menu that pops up.
Enter CFSPJ10 in the 'Discount Codes' box and receive 10% off of your order!
Buy From: Vintage Football Shirts
About Vintage Football Shirts
Vintage Football Shirts also offer original shirts rather than reproductions with each shirt marked for its condition – from BNIB (brand new in bag) to Excellent (may have tiny defect, may not be noticeable).
1983 Match Issue Home Shirt
They have a large selection of Ireland shirts including the extremely rare 1983-84 match issue home shirt (above right).
This retro football shirt was worn by Ireland's number 20 when they failed to qualify for the 1984 European Championship finishing third in their group behind Holland and Spain.
It was also worn in the opening games of the 1986 World Cup Qualifiers, where Ireland's failure to qualify saw the end of manager Eoin Hand's time in charge and the start of the footballing revolution under Jack Charlton.
2002 Home Shirt
There is also the 2002 home shirt (above left).
This special edition shirt has 'World Cup 2002' embroidered about the badge as it was worn when Ireland reached the competition held in South Korea and Japan after beating Iran in a play-off. Manager Mick McCarthy led his team into the knockout stages where they narrowly lost 3-2 on penalties to Spain.
Ireland had already exceeded expectations by getting to the Finals, qualifying from a tough group that included Portugal and Holland. Out of their ten qualifying games, Ireland dropped points in just three of them drawing against Portugal twice and Holland once. They finished level on points with group winners Portugal but behind on goal difference. They beat Iran in a play-off to qualify for the World Cup.
>>> View the Vintage Football Shirts selection of retro Ireland shirts for sale <<<
---
CLASSIC IRELAND MOMENT
It is back to 1990, when the whole of Ireland held their breath as Ireland and Romania faced a penalty shoot-out to determine who would make it through to the Quarter-Finals to play Italy.

---
Buy from: Amazon
Amazon has a smaller selection of retro Ireland shirts, they include a retro 1970s style home shirt.
A side which saw Johnny Giles become player-manager and the debut of the great Liam Brady and signs that things were improving as they narrowly missed out qualifying for the 1978 World Cup, finished two points behind France.
>>> View the selection of retro Ireland shirts for sale on Amazon <<<
Buy from: TOFFS
About TOFFS
TOFFS (which stands for The Old Fashioned Football Shirt) specialises in handcrafted, vintage football shirts made to the highest quality in the North of England – with each shirt as close to the real thing as possible.
1949 Home Shirt
TOFFS has a small number of lovely retro shirts including a 1949 home shirt (above left).
This shirt was famously worn in 1949 when, on 21 September, Ireland beat England 2-0 at Everton's Goodison Park. This was the first time England had suffered a home defeat by a team outside of the home countries of Scotland, Wales and Northern Ireland.
1966 Home Shirt
Or you can get a 1966-69 home shirt (above right).
This retro football shirt was worn at a time when the Irish FA were shifting their attitude to homegrown players – at the time Shay Brennan, a Manchester United full-back became the first player born outside the Republic to be selected to play for the national team (he had an Irish parent). In 1966 Ireland also came close to qualifying for their first major tournament, losing 1-0 to Spain in a play-off match.
1969 also saw Mick Meagan appointed as the first permanent manager of the national side.
>>> View the TOFFS selection of retro Ireland shirts for sale <<<
---
So there you have it. If, like me, you are a lover of football and all things retro there are a huge selection of classic Ireland shirts you can pick up to revel in the nostalgia of days gone by!
>>> See what other classic football shirts are available <<<
---
Save
Save
Save
Save
Save
Save