Want to pick up a retro Brazil shirt? Read on…
Team Info
Team: Brazil National Football Team
Nickname: The Green and Yellow
Team Colours: Green and Yellow
Stadium: Various
---
Get Your Own Retro Brazil Football Shirt
Say the word Brazil to any football fan and it will automatically conjure up images of sublime, Samba-style football. With a reputation for skill and panache for many the high point of Brazilian football will be the simply incredible 1970 World Cup-winning team, but each of us will have our own memories of this wonderful footballing nation that seems to produce world-beating players at will.
---
STEVE SAYS…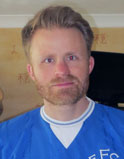 Brazil have always been known as the ultimate footballing team, right from the brilliance of Pele and Jairzinho, through to the sublime talents of Socrates and Romario up to the genius of Rivaldo, Ronaldo and Ronaldinho. They were the team you pretended to be in the playground and actually participated in the first live football game I ever saw, England v Brazil at Wembley in 1990. Steve
Favourite player: Ronaldo – power, pace and unbelievable skills.
Favourite kit: 1970 home shirt – memories of Pele rolling the ball to Carlos Alberto to crash in the fourth goal in their final win against Italy. Available from Amazon (see below for link)
---

Buy From: Classic Football Shirts
About Classic Football Shirts
Classic Football Shirts set themselves apart from many other companies by the fact that their shirts are all original shirts from the dates listed, not reproductions trying to replicate a classic shirt. All shirts come with condition details – ie whether they are in Mint Condition, As New, etc, etc. The prices are slightly higher but you are really getting a piece of history.
1998 Home Shirt
This stylish retro Brazil shirt was worn as Brazil finished runners-up in the eventful 1998 World Cup in France. Brazil went to the 1998 tournament as the holders, having won their first World Cup in 24 years when they defeated Italy on penalties in a drab Final in 1994.
They were far from convincing in the group stages though, they stuttered to a 2-1 win in the tournament's opening game against Scotland, only an own goal 15 minutes from time seeing them take all the points. They followed that up with comfortable win against Morocco before letting a one goal slip against Norway when they conceded two goals in the final seven minutes to lose 2-1. Inspired by Ronaldo and Rivaldo they brushed aside Chile and Denmark to face the Netherlands in the semi-finals where they won on penalties.
The real controversy came before the Final against host nation France. Player of the tournament Ronaldo suffered a fit hours before kick-off and wasn't in the inital starting line up, before saying he felt fine and being reinstated by the coach. In keeping with the rest of his team Ronaldo turned in a under par performance as France triumphed 3-0 despite having Marcel Desailly sent off in the 68th minute.
2006 Away Shirt
This classic Brazil shirt was worn as, for the first time, the holders of the World Cup were required to go through qualification for the tournament. This meant Brazil, who won the tournament in 2002, weren't pre-qualified. This wasn't too much of a problem as they topped the CONMEBOL qualification group, level on points with Argentina, to go through.
Once they got to Germany where the Finals were being held, Brazil made light work of their group winning all three games to advance to the knockout stage. They then defeated Ghana in the round of 16 with Ronaldo scoring a record 15th World Cup goal in a 3-0 win. However France once again proved to Brazil's achilles heel, they lost 1-0 to them in the quarter-final, a game where they managed only one shot on goal.
>>> View the Classic Football Shirts selection of retro Brazil shirts for sale <<<
**GET 10% OFF WHEN ORDERING FROM CLASSIC FOOTBALL SHIRTS THROUGH MY LINK**
Click on my link above and add something to your basket. Hover over the footballs hanging in the top right corner and click on 'Basket' from the subsequent menu that pops up.
Enter CFSPJ10 in the 'Discount Codes' box and receive 10% off of your order!
Buy From: Vintage Football Shirts
About Vintage Football Shirts
Vintage Football Shirts also offer original shirts rather than reproductions with each shirt marked for its condition – from BNIB (brand new in bag) to Excellent (may have tiny defect, may not be noticeable). They too have around 100 Wales shirts ranging from the 80s to the present day.
1988 Home Shirt
Brazil put to an end a rather dry spell by their own standards in this vintage shirt. It was the shirt they were wearing when they won the 1989 Copa America, rather surprisingly it was the first time they had won the tournament in 40 years. It also put an end to a 19-year spell without a tournament win, their most recent triumph being the 1970 World Cup.
This was sandwiched between two disappointing World Cup campaigns. A quality Brazil team with the likes of Socrates, Careca and Falcao were knocked out on penalties by France in the 1986 quarter-finals, whereas a more defensively minded team in 1990 couldn't make it past the last 16, where South-American rivals Argentina beat them 1-0.
1994 Away Shirt
Brazil still hadn't shaken off their unlikely reputation for a more pragmatic, defensive style when they wore this vintage shirt in 1994. In fact despite winning their first World Cup in 24 years when they donned this shirt they still faced some criticism for the way they won the tournament!
Brazil progressed from their group with two wins and a sole draw against Sweden, who went on to reach the semi-finals, Brazilian legend Romario scored in each game, then followed three narrow wins by a single goal. They beat the USA in the last 16, then overturned the Netherlands 3-2 in the quarter-finals in one of the games of the tournament. They faced Sweden again in the semi-finals, but this time bettered the draw they got in the group stages to win 1-0. The Final against Italy was a less than enthralling affair, finishing 0-0 after extra-time. Brazil triumphed 3-2 on penalties with Italian golden boy Roberto Baggio missing the decisive penalty.
>>> View the Vintage Football Shirts selection of retro Brazil shirts for sale <<<
---
CLASSIC BRAZIL MOMENT
There are so many highlights when it comes to Brazil, but will anyone ever match the pure brilliance of their 1970 team?
---
Buy from: Amazon
2002 Home Shirt
Amazon have a selection of retro Brazil shirts including this 2002 home shirt. Brazil had a less than smooth path through qualifying, they finished third in the CONMEBOL qualification tournament and it was their worst qualification campaign ever by some distance. They lost six out of 18 games (previously having never lost more than two) and were only three points better off than Colombia who finished outside of the qualification positions.
However once they got to the World Cup it was a different story. Inspired by the Rs, of their 18 goals during the tournament, only two were scored by players whose names didn't begin with R, Brazil stormed to claim their fifth World Cup. Ronaldo, Rivaldo and Ronaldinho were pivotal as they became the first team to win every game at a World Cup since their counterparts in 1970. Their captain Cafu also became the first player to appear in three successive World Cup Final matches.
1986 Home Shirt
This Brazil team was packed full of classic players, including Socrates, Zico and Careca. They stormed through the group stages, winning all three games without conceding a goal. They came unstuck against a French team lead by Michel Platini in the last 16 though. This classic game finished 1-1 after 120 minutes of pulsating football, but Brazil were beaten on penalties despite French icon Platini missing his penalty.
>>> View the selection of retro Brazil shirts for sale on Amazon <<<
Buy from: TOFFS
About TOFFS
TOFFS (which stands for The Old Fashioned Football Shirt) specialise in handcrafted, vintage football shirts made to the highest quality in the North of England – with each shirt as close to the real thing as possible.
1958 Away Shirt
1958 was the start of a golden era for Brazil's national team, it was also the start of the era of one of the greatest players of all time – Pele. He had made his debut a year previously, scoring in a 2-1 defeat against Argentina at the age of 16 years and nine months and becoming the youngest goalscorer for his country, a record he still holds until this day.
In the 1958 World Cup Pele arrived at the tournament injured and didn't play until Brazil's third group game against the Soviet Union. However he then scored the crucial goal in a 1-0 quarter-final win over Wales, got a hat-trick in a 5-2 semi-final against France and then two more as Brazil beat Sweden 5-2 in the World Cup Final. At the age of 17 Pele became the youngest player to play in, score in and win a World Cup. He was named the best young player of the tournament, and the second-best player of the entire tournament. A world superstar had arrived.
1970 Home Shirt
Perhaps the most iconic Brazil shirt and the most iconic football shirt of all time is this retro 1970 Brazil home shirt, worn by arguably the best team of all time. Brazil qualified for the tournament by winning all six of their South American qualifiers, scoring 23 goals and conceding just two in the process.
They then won all six World Cup games, including a 4-2 quarter-final win, 3-1 semi-final win and a 4-1 final win against Italy. Legendary winger Jairzinho scored in every game, and with Brazil winning the tournament for a third time they got to keep the Jules Rimet Trophy.
>>> View the TOFF selection of retro Brazil shirts for sale <<<
---
So there you have it. If, like me, you are a lover of football and all things retro there is a huge selection of classic Brazil shirts you can pick up to revel in the nostalgia of days gone by!
>>> See what other classic football shirts are available <<<
---
Save