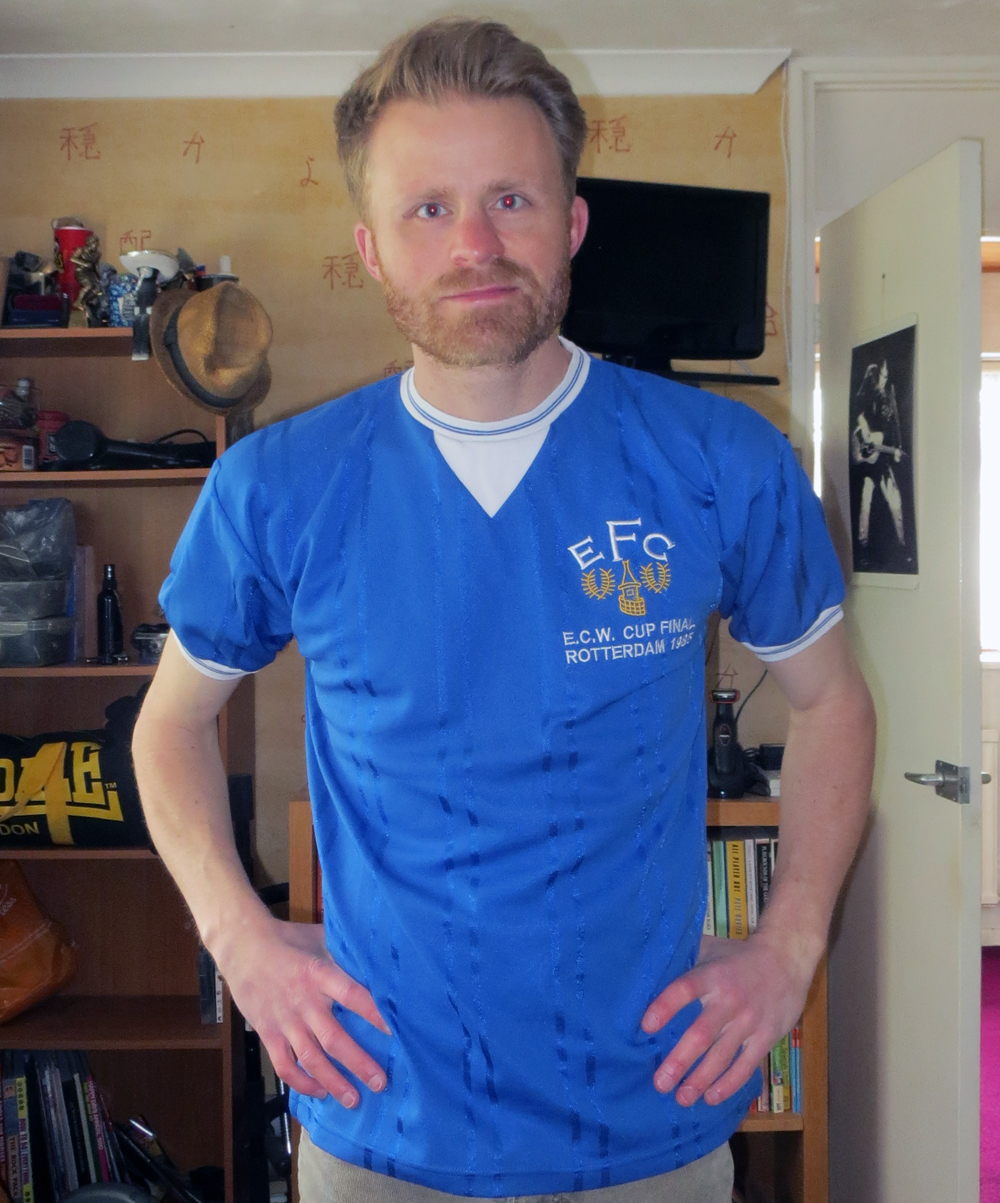 My name is Steve and I am a HUGE football fan and, in particular, a HUGE Everton fan! I am also a lover of all things retro – whether that be TV, music or clothing, but in particular I love classic football shirts from the 60s, 70s and 80s. I've picked up a few over the years and now have quite a collection, including my favourite, as shown to the right, the 1985 European Cup Winners' Cup Final shirt.
This has brought me to building this website to share my love for the classic, vintage and retro football shirts of the past few decades. Here you will find details of some classic football shirts and how you can start your own classic football shirt collection just like mine!
To get in touch visit the Contact Me page of the site.
Save