Want to look at some Wolves Retro Shirts? Read on…
Team Info
Team: Wolverhampton Wanderers Football Club
Nickname: Wolves
Team Colours: Gold and Black
Year Founded: 1877
Stadium: Molineux Stadium
Location: Wolverhampton, England
---
Take A Look At Some Retro Wolves Shirts
If you want to relive the days of Bull, Dougan, Wright, Mutch, Hibbitt and Richards then browse the Wolves retro shirts available to buy:
---
STEVE SAYS…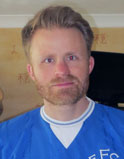 As I grew up the 50s were 30 years in the past – a while back but fresh enough in the older generations minds to talk about the great Wolves team of that era. What I remember is them flying from the Fourth Division to First Division in the space of five seasons and the amazing goalscoring exploits of Steve Bull (and to a lesser extent Andy Mutch). Seeing Bull get an England cap (and scoring on his debut!) when he was in the third tier of English football was quite amazing and would never happen now. Steve
Favourite player: Steve Bull – it has to be! Especially for 102 goals in two seasons between 1987 and 1989!
Favourite kit: 1986-88 home shirt. Classic design – reminds me so much of the 80s! Available from Vintage Football Shirts (see below for link)

Buy From: Classic Football Shirts
About Classic Football Shirts
Classic Football Shirts set themselves apart from many other companies by the fact that their shirts are all original shirts from the dates listed, not reproductions trying to replicate a classic shirt. All shirts come with condition details – ie whether they are in Mint Condition, As New, etc, etc. The prices are slightly higher but you are really getting a piece of history.
They have around 70 classic Wolves shirts from the 90s to the present day.
1990 Home Shirt
Among them are the 1990-91 home shirt worn (above right) in the club's first season under the ownership of Sir Jack Hayward when the side finished 12th in the Second Division. This was the team's second season back at this level following successive promotions and they would likely have finished a lot higher, but lost 8 and drew 5 of their last 15 games
Legendary striker Steve Bull top-scored with 27 goals, the fifth season of eight in a row in which he was the club's top scorer, but the rest of the squad didn't chip in to the same extent, their second top scorer in the league was Andy Mutch with 8 goals. Sir Jack Hayward also immediately funded the extensive redevelopment of Molineux into a top quality all-seater stadium, which was completed in 1993.
1999 Away Shirt
You can also get the 1999-00 away shirt (above left) that was worn by the likes of Robbie Keane, Steve Sedgley and Andy Sinton as the club finished in 7th place in Division One.
This retro football shirt was worn for Wolves 101st season of competitive football and they agonisingly missed out on the Play-Offs by one place and two points – to make matters worse it was defeat to their play-off rivals Bolton Wanderers that caused them to miss out.
They were hampered by the sale of teenage prodigy Robbie Keane to Coventry for £6million just two games into the season. At the end of the season legendary striker Steve Bull retired.
>>> View the Classic Football Shirts selection of retro Wolves for sale <<<
**GET 10% OFF WHEN ORDERING FROM CLASSIC FOOTBALL SHIRTS THROUGH MY LINK**
Click on my link above and add something to your basket. Hover over the footballs hanging in the top right corner and click on 'Basket' from the subsequent menu that pops up.
Enter CFSPJ10 in the 'Discount Codes' box and receive 10% off of your order!
Buy From: Vintage Football Shirts
About Vintage Football Shirts
Vintage Football Shirts also offer original shirts rather than reproductions with each shirt marked for its condition – from BNIB (brand new in bag) to Excellent (may have tiny defect, may not be noticeable).
1979 Home Shirt
They have a small number of Wolves shirts ranging from the 70s to the present day. They include a lovely 1979-82 home shirt (above left) worn when Wolves were in the top flight of English football.
In fact, the first of these three seasons for them was a highly successful one – as they finished 6th and won the League Cup beating Nottingham Forest 1-0 in the final. However, despite reaching the FA Cup Final the following season they finished 18th in the League and then in 1981-82 they finished bottom of Division One and were relegated.
1986 Home Shirt
You can also get the 1986-88 home shirt (above right).
This retro football shirt signalled the emergence of the club from one of the darkest periods in their history after they suffered three successive relegations going from the top flight in 1984 down to the Fourth Division by 1986.
After finishing fourth in Division Four in 1986-87 they then won the Division the following year and followed it up with immediate promotion from Division Three in 1988-89.
It is no coincidence that the upturn in the club's fortunes came at the same time they signed Steve Bull from West Bromwich Albion for £65,000. Over 13 years at the club Bull would break four goalscoring records – including becoming their all-time leading scorer with 306 goals in all competitions by the time he retired in 1999. Bull also scored 18 hat-tricks for Wolves and became one of a select band of players to gain a cap for England whilst a Third Division player, which he did in 1989.
>>> View the Vintage Football Shirts selection of retro Wolves shirts for sale <<<
---
CLASSIC WOLVES MOMENT
Unfortunately Wolves last League-winning season – 1958/59 wasn't captured on film, so we've gone with some classic Steve Bull moments – the club's greatest ever player.
---
Buy from: Amazon
Amazon has a small selection of retro Wolves shirts and memorabilia including a unique one-off presentation containing the autographs of the club's legendary 1980 League Cup Winners.
>>> View the selection of retro Wolves shirts for sale on Amazon <<<
Buy from: TOFFS
About TOFFS
TOFFS (which stands for The Old Fashioned Football Shirt) specialises in handcrafted, vintage football shirts made to the highest quality in the North of England – with each shirt as close to the real thing as possible.
1908 FA Cup Final Shirt
You can pick up some top-notch retro Wolves shirts here including a lovely 1908 FA Cup Final shirt (above left). Wolves reached the Cup Final despite finishing ninth in the Second Division and went into the game against Newcastle as massive underdogs. Newcastle had won their semi-final 6-0 against Fulham, which remains a record for an FA Cup Semi-Final.
Nevertheless, Wolves upset the odds and won 3-1 with goals from Kenneth Hunt, George Hedley and Billy Harrison. Remarkably Harrison's wife gave birth to triplets on the day of the Cup Final!
1974 League Cup Final Shirt
You can also get a lovely replica of the 1974 League Cup Final shirt (above right) that saw Wolves beat Manchester City 2-1, giving them entry to the UEFA Cup.
Wolves' goals were scored by two club legends – Kenny Hibbitt, who made almost 500 appearances for the club and John Richards, who made almost 400 and is the club's second-highest ever scorer after Steve Bull.
Future Manchester United player Steve Bruce was a ball boy during the match!
>>> View the TOFFS selection of retro Wolves shirts for sale <<<
---
So there you have it. If, like me, you are a lover of football and all things retro there are a huge selection of classic Wolves shirts you can pick up to revel in the nostalgia of days gone by!
>>> See what other classic football shirts are available <<<
---
Save
Save
Save
Save