Want to look at Celtic retro shirts? Read on…
Team Info
Team: Celtic Football Club
Nickname: The Bhoys
Team Colours: Green and White
Year Founded: 1887
Stadium: Celtic Park
Location: Glasgow, Scotland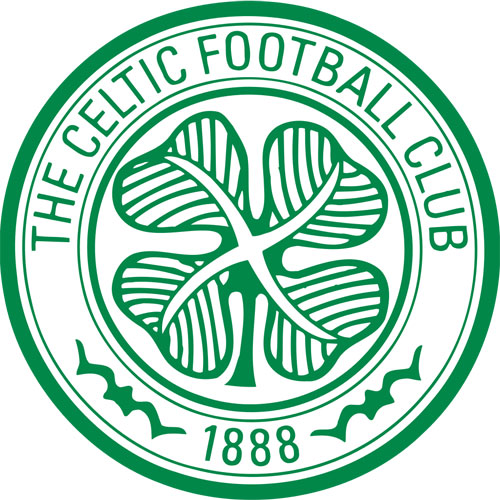 ---
Get Yourself Some Celtic Retro Shirts
If you want to emulate Dalglish, Larsson, Di Canio, McGrain, Johnstone or McStay then there are lots of Celtic retro shirts you can get to copy your heroes:
---
STEVE SAYS…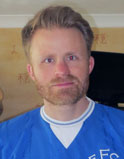 For no particular reason I always liked Rangers more than Celtic (sorry!) and I remember them struggling (in relative terms) in the late 80s and early 90s as Rangers dominated. However as a student in the late 90s we would always wait with great anticipation for the Auld Firm games and never miss one as the playing field between the two became more level once again. Steve
Favourite player: Henrik Larsson – How could anyone not love this guy?
Favourite kit: The 1982-85 home shirt – great retro design, classic 80s. Available from Classic Football Shirts (see below for link)
Buy From: Classic Football Shirts
About Classic Football Shirts
Classic Football Shirts set themselves apart from many other companies by the fact that their shirts are all original shirts from the dates listed, not reproductions trying to replicate a classic shirt. All shirts come with condition details – ie whether they are in Mint Condition, As New, etc, etc. The prices are slightly higher but you are really getting a piece of history.
1978-1982 Away Shirt
They have over 200 classic Celtic shirts and other pieces of kit from the 70s to the present day. They include a lovely 1978-82 away shirt (above left) – this shirt was worn regularly during a fruitful period for the Bhoys.
They won the League in 1979 in dramatic circumstances – needing a victory from their final fixture against Rangers they trailed 1-0 at half-time, then had a man sent off, then went 2-1 ahead only for Rangers to equalise almost immediately. Celtic then went 3-2 up before a fourth goal in the final minute clinched a 4-2 win and the title.
The following season Celtic reached the European Cup Quarter Finals, where they were pitted against Real Madrid and won the first leg 2-0 only to lose the return leg 3-0. During this period they also won the Scottish Cup and the League again in 1981 and 1982.
1985 Home Cup Final Shirt
You can also get an incredibly rare 1985 home Cup Final shirt (above right). This retro football shirt has '1985, 100th Cup Final' professionally stitched around the Celtic badge and was worn in the centenary final of the Scottish Cup as Celtic beat Dundee United 2-1.
Trailing 1-0 a dramatic late turn around saw Celtic equalise in the 77th minute from a direct free-kick, only the third time in the 100 year history of the competition there had been a goal from a direct free-kick before, five minutes from the end, a Frank McGarvey diving header gave Celtic the victory.
>>> View the Classic Football Shirts selection of retro Celtic shirts for sale <<<
**GET 10% OFF WHEN ORDERING FROM CLASSIC FOOTBALL SHIRTS THROUGH MY LINK**
Click on my link above and add something to your basket. Hover over the footballs hanging in the top right corner and click on 'Basket' from the subsequent menu that pops up.
Enter CFSPJ10 in the 'Discount Codes' box and receive 10% off of your order!
Buy From: Vintage Football Shirts
About Vintage Football Shirts
Vintage Football Shirts also offer official shirts rather than reproductions with each shirt marked for its condition – from BNIB (brand new in bag) to Excellent (may have tiny defect, may not be noticeable).
1986-88 Away Shirt
With over 100 Celtic shirts ranging from the 80s to the present day – there is a great selection to choose from including the 1986-88 away shirt (above right). This retro football shirt was worn during the season that Celtic clinched the league title under amazing circumstances.
They went into the last game of the season three points behind Hearts and with an inferior goal difference. They needed Hearts to lose to Dundee and they needed to beat St Mirren by at least three goals. Celtic duly won 5-0 and Hearts lost 2-0 and the title went to Celtic Park.
1991-92 Away Shirt
You can also get the rather unusually designed 1991-92 away shirt (above left).
This wasn't the greatest period for Celtic as they finished third in the Scottish Premier League, were knocked out in the semi-finals of the Scottish Cup, quarter-finals of the League Cup and second round of the UEFA Cup.
Their defeat 5-1 away to Swiss side Neuchatel Xamax in the UEFA Cup still ranks as one of the worst European results ever for Celtic.
>>> View the Vintage Football Shirts selection of retro Celtic shirts for sale <<<
---
CLASSIC CELTIC MOMENT
It has to be 25 May 1967 and the Lisbon Lions victory in the European Cup over Inter Milan.
---
Buy from: Amazon
1967 European Cup Winners Shirt
Amazon have a lovely selection of retro Celtic shirts including a replica of the 1967 European Cup Winners shirt (above).
This season was Celtic's first ever participation in the European Cup and they went all the way to the final where they beat Inter Milan 2-1, becoming the first British team and the first from outside Spain, Portugal or Italy to win the competition. Not only that, their entire team was born within 30 miles of Celtic Park in Glasgow, a team that became better known as the Lisbon Lions.
The season was an amazing one for Celtic as they won ever competition they entered – the Scottish League, the Scottish Cup, the Scottish League Cup, the Glasgow Cup and the European Cup and just for good measure they scored a world record total of 196 goals.
1978 Home Shirt
You can also pick up a 1978 home shirt. This was the shirt worn during Jock Stein's last season as manager of Celtic after 12 years. It was however a huge disappointment.
The departure of the talismanic Kenny Dalglish to Liverpool the previous season clearly affected Celtic who finished fifth in the League, were knocked out of the Scottish Cup by lower league Kilmarnock and lost to Rangers in the League Cup Final.
>>> View the selection of retro Celtic shirts for sale on Amazon <<<
Buy from: TOFFS
About TOFFS
TOFFS (which stands for The Old Fashioned Football Shirt) specialise in handcrafted, vintage football shirts made to the highest quality in the North of England – with each shirt as close to the real thing as possible.
1888 Home Shirt
You can pick up some top notch retro Celtic shirts here, as well as a few other Celtic products. These include a replica 1888 home shirt (above left) – the first shirt ever worn by the Bhoys who had been formed the previous year. Their first ever game was fittingly against Rangers and Celtic won 5-2 with Neil McCallum scoring Celtic's first ever goal.
1955-64 Away Shirt
You can also pick up the 1955-64 away shirt (above right). One of the Bhoys notable victories during this period was a 7-1 win against rivals Rangers in the final of the 1957 League Cup. It was also during this time that player Jock Stein became coach Jock Stein – after he had to retire from playing he began coaching the Celtic reserve side.
Celtic also made their first forays into European club competition competition in the 1960s – a path that was to ultimately lead to their victory in the 1967 European Cup Final.
>>> View the TOFFS selection of retro Celtic shirts <<<
---
So there you have it. If, like me, you are a lover of football and all things retro there are a huge selection of classic Celtic shirts you can pick up to revel in the nostalgia of days gone by!
>>> See what other classic football shirts are available <<<
Save
Save
Save
Save
Save
Save
Save
Save
Save