Want to get an Inter Milan retro shirt? Read on…
Team Info
Team: Football Club Internazionale Milano
Nickname: I Nerazzurri (The Black and Blues)
Team Colours: Blue and Black
Year Founded: 1908
Stadium: San Siro
Location: Milan, Italy
---
Get Yourself an Inter Milan Retro Shirt
If you want to emulate Bergomi, Klinsmann, Ronaldo, Cambiasso, Zanetti or Cannavaro then are plenty of options when it comes to getting an Inter Milan retro shirt:
---
STEVE SAYS…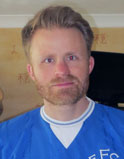 When Channel 4 started broadcasting Italian football in the 90s Inter Milan suddenly came to my attention, along with a few other Italian teams. I remember them struggling one season, yet when I played Championship Manager Italia they were nearly always the team I chose to manage thanks to their abundance of talent like Klinsmann, Brehme, Berti, Sosa and Bergkamp. Steve
Favourite player: Ronaldo – the Brazilian of course, one of the greatest goalscorers ever.
Favourite kit: 1978-79 home kit – classic Inter design from the late 70s. Available from TOFFS (see below for link)
---

Buy From: Classic Football Shirts
About Classic Football Shirts
Classic Football Shirts set themselves apart from many other companies by the fact that their shirts are all original shirts from the dates listed, not reproductions trying to replicate a classic shirt. All shirts come with condition details – ie whether they are in Mint Condition, As New, etc, etc. The prices are slightly higher but you are really getting a piece of history.
1989 Home Shirt
They have over hundreds of Inter Milan shirts and other pieces of kit from the 80s to the present day. They include the 1989-90 home shirt (above left).
Inter wore this retro football shirt to defend the title they had won the previous season with a record number of points, but a Maradona-inspired Napoli took the title with city rivals AC Milan finishing second. The club had invested heavily in Jurgen Klinsmann pre-season, and he joined fellow German internationals Lothar Matthaus and Andreas Brehme at the club. Despite some defensive tactics by coach Giovanni Trappatoni, Klinsmann scored 13 league goals and became popular for his ability and his efforts to learn the Italian language.
Inter unfortunately didn't fair any better in the cup competitions that year. In the Coppa Italia they squeezed past third-tier Spezia in the first round, then needed extra-time to beat second-tier Cosenza before going out in the Quarter-Finals. Things were even worse in the European Cup, which they exited in the first round losing to Swedish side Malmo 2-1 on aggregate.
1993 Away Shirt
You can also get the 1993-94 away shirt (above right).
The 1990s were a period of domestic disappointment for Inter – none more so than this season when they finished just one point above the relegation zone. To compound matters AC Milan took the title, yet at Christmas they were just four points behind their city rivals, but 1994 was to be a horrible year, Inter lost 11 of their 18 league games (including 6 of their last 8).
Their form in Europe was in stark contrast, and aside from a close last 16 match against Norwich City they made light work of getting to the Final where they beat Austria Salzburg 2-0 in a two-legged final thanks to goals from Nicola Berti and Wim Jonk.
>>> View the Classic Football Shirts selection of retro Inter Milan shirts for sale <<<
**GET 10% OFF WHEN ORDERING FROM CLASSIC FOOTBALL SHIRTS THROUGH MY LINK**
Click on my link above and add something to your basket. Hover over the footballs hanging in the top right corner and click on 'Basket' from the subsequent menu that pops up.
Enter CFSPJ10 in the 'Discount Codes' box and receive 10% off of your order!
Buy From: Vintage Football Shirts
About Vintage Football Shirts
Vintage Football Shirts also offer official shirts rather than reproductions with each shirt marked for its condition – from BNIB (brand new in bag) to Excellent (may have tiny defect, may not be noticeable).
With just around 100 Inter Milan shirts ranging from the 80s to the present day – there is a great selection to choose from including the 1995-96 away shirt.
1995 Third Shirt
This retro football shirt has an eye-catching design – the same of which can't be said about their performances in Serie A.
Inter fans were probably expecting great things this season as Italian petrol tycoon Massimo Moratti took control of the club from Ernesto Pellegrini. Big money was splashed, but under Englishman Roy Hodgson they could only finish seventh, and were knocked out of the UEFA Cup in the first round with another embarrassing defeat to Swiss side Lugano.
At the start of the season however Inter did sign Javier Zanetti from Argentine First Division club Banfield, he was owner Moratti's first purchase and proved to be an outstanding one. He remained part of the Inter squad for 19 seasons, and made 858 appearances for the club – a record. When he retired on 18 May 2014 at the age of 41 he had made over 1,100 official matches, the fourth most of any player.
2000 Home Shirt
Or you can get the classic 2000-01 home shirt (above left).
This was another season of upheaval for Inter, who finished fifth, although they did at least have the satisfaction of finishing one place above city rivals AC Milan. This was probably tempered though by the fact AC thrashed them 6-0 in the league.
The biggest embarrassment of all though came in the Champions League where Inter failed to even make the group stages. They were eliminated in the preliminary round by Helsingborgs of Sweden.
>>> View the Vintage Football Shirts selection of retro Inter Milan shirts for sale <<<
---
CLASSIC INTER MILAN MOMENT
Inter achieve the treble in 2010, Seria A, Copa Italia and European Champions League – what a season!
---
Buy from: Amazon
1986 Home Shirt
Amazon has a selection of retro Inter Milan shirts including some vintage 1986-87 home shirts each adorned with a player's name and number on the back.
Inter finished third this season as Maradona inspired Napoli to their first-ever Serie A title. Inter were still searching for their first title since 1980, they eventually secured it in emphatic style in 1989 winning 26 of 34 games and finishing 11 points clear in an era of two points for a win.
>>> View the selection of retro Inter Milan shirts for sale on Amazon <<<
Buy from: TOFFS
About TOFFS
TOFFS (which stands for The Old Fashioned Football Shirt) specialise in handcrafted, vintage football shirts made to the highest quality in the North of England – with each shirt as close to the real thing as possible. You can pick up some top notch retro Inter Milan shirts here, as well as a few other Inter Milan products.
1950s Home Shirt
These include a 1950s home shirt (above right) worn when Inter claimed their sixth and then seventh Scudetto's in 1953 and 1954. These titles were inspired by the genius of Swedish winger, Lennart Skoglund. Skoglund played 246 games for Inter, scoring 57 goals before leaving for Sampdoria in 1959.
Skoglund's story was not a happy one though. Throughout his life he has suffered from severe alcoholism to the point that Francesco Morini, his teammate at Sampdoria who he joined from Inter in 1959, discovered that Skoglund kept a small bottle of whisky by the corner flag which he would drink when pretending to tie his shoelace as he prepared to take a corner. In 1975 he was found dead on his kitchen floor aged just 45.
1980 Away Shirt
You can also get a 1980-81 away shirt (above left), when Inter finished fourth in Serie A, failing to defend their title of the previous season. They did manage to win the Coppa Italia the following season, but their next league title was not to follow until 1989. Italian legend Alessandro Altobelli was top scorer for 11 of Inter's 12 seasons from 1977 to 1988.
>>> View the TOFFS selection of retro Inter Milan shirts for sale <<<
---
So there you have it. If, like me, you are a lover of football and all things retro there are a huge selection of classic Inter Milan shirts you can pick up to revel in the nostalgia of days gone by!
>>> See what other classic football shirts are available <<<
---
Save Save Save Save Save Save
Save
Save
Save
Save
Save
Save