Want to get a retro Brighton shirt? Read on…
Team Info
Team: Brighton and Hove Albion Football Club
Nickname: The Seagulls
Team Colours: Blue and White
Year Founded: 1901
Stadium: Falmer Stadium
Location: Brighton, England
---
Get Your Own Retro Brighton Shirt
If you want to relive the days of Zamora, Murray, Ward, Kuipers, Mayo and Hart and get your own retro Brighton shirt there are plenty of options available to you:
---
STEVE SAYS…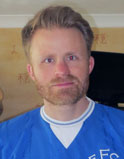 Brighton were definitely on something of a downward spiral when I started following football in the mid-80s. They had been relegated out of the top flight and wouldn't return for another 35 years and suffered some bleak times as they moved from the Goldstone Ground to share with Gillingham for a couple of seasons, before making the Withdean Stadium their temporary home for a period. Steve
Favourite player: Bobby Zamora – fantastic goalscorer who made his name at Brighton.
Favourite kit: The 1970s Home Shirt – Pure classic retro styling! Available from TOFFS (see below for link)

Buy From: Classic Football Shirts
About Classic Football Shirts
Classic Football Shirts set themselves apart from many other companies by the fact that their shirts are all original shirts from the dates listed, not reproductions trying to replicate a classic shirt. All shirts come with condition details – ie whether they are in Mint Condition, As New, etc, etc. The prices are slightly higher but you are really getting a piece of history.
1999 Home Shirt
The classic Brighton kit was worn as the Seagulls started the campaign in the bottom tier of English football, in their first season at the Withdean Stadium. This represented a move back to Brighton had spent two seasons playing at Gillingham's Priestfield Stadium.
Whilst Brighton finished 11th this season, there were a number of signs hinting at the better times that were to come in future seasons. They got off to a great start, beating Mansfield 6-0 in the first game of the season. Darren Freeman's goal after two minutes against Exeter City on 3 January 2000 made him the first Football League goalscorer of the new Millenium and in February 2000 a certain Bobby Zamora arrived at the club on loan. Zamora scored six goals in six games as Brighton went on a great run at the end of the season, winning eight games and drawing six, it came just too late though as they finished five points off of the play-off places.
2008 Away Shirt
The Seagulls were in League One when they sported this vintage Brighton shirt. Micky Adams had returned to manage the club for a second time, although it wasn't a successful one, leaving the club in January after a poor run of form left Brighton in the drop zone.
Former Yeovil manager Russell Slade came in to try and steady the ship, but defeats in his first two games left the club looking like certainties for relegation and eight points adrift with six games left to play. However four wins in those six games gave them a chance of staying up as they faced Stockport, who were just a point above them, on the last day of the season. They duly triumphed 1-0 and secured their place in League One for another season.
>>> View the Classic Football Shirts selection of retro Brighton shirts for sale <<<
**GET 10% OFF WHEN ORDERING FROM CLASSIC FOOTBALL SHIRTS THROUGH MY LINK**
Click on my link above and add something to your basket. Hover over the footballs hanging in the top right corner and click on 'Basket' from the subsequent menu that pops up.
Enter CFSPJ10 in the 'Discount Codes' box and receive 10% off of your order!
Buy From: Vintage Football Shirts
About Vintage Football Shirts
Vintage Football Shirts also offer original shirts rather than reproductions with each shirt marked for its condition – from BNIB (brand new in bag) to Excellent (may have tiny defect, may not be noticeable).
Unfortunately at the time of writing Vintage Football Shirts don't have any classic Brighton shirts for sale.
>>> View the Vintage Football Shirts selection of retro shirts for sale <<<
---
CLASSIC BRIGHTON MOMENT
Unfortunately one of the most memorable Brighton moments is when they could have secured their first major trophy against Manchester United in the 1983 FA Cup Final…
---
Buy from: Amazon
Amazon doesn't have a huge selection of retro Brighton shirts, but they do have a good collection of vintage Brighton and Hove Albion memorabilia on offer.
>>> View the selection of retro Brighton memorabilia for sale on Amazon <<<
Buy from: TOFFS
About TOFFS
TOFFS (which stands for The Old Fashioned Football Shirt) specializes in handcrafted, vintage football shirts made to the highest quality in the North of England – with each shirt as close to the real thing as possible. They have a selection of retro Brighton and Hove Albion shirts and memorabilia.
1960s Home Shirt
The 1960s were a decade of ups and downs for Brighton. They started the 1960s in the second tier of English football and endured two relegations and one promotion in the first half of the decade. They were relegated from Division Two to Division Three and then immediately to Division Four. Promotion in their second season put them in the third tier of English football where they remained for the last five years of the 1960s.
Top scorer for five of these seasons was Kit Napier who Brighton had picked up from top-flight Newcastle in 1966. Napier played the best football of his career at Brighton, and was with the club for six seasons. Of the 99 goals he scored, 84 of them were in the League, making him the third-highest scorer (at the time of writing) in Brighton's history. Only Glenn Murray and Tommy Cook have scored more.
1970s Home Shirt
The 1970s started and ended on a high note for Brighton. In 1972 they won promotion back to the second tier of English football for the first time in 11 years, although they were immediately relegated again. However, in 1977 they again won promotion to the Second Division and this time their stay was slightly longer but much more successful. In their second season in Division Two they won promotion to start the 1979-80 season to the top flight of English football for the first-ever time.
The 1970s also saw Brian Clough sensationally brought to Brighton as manager. Unfortunately his year at the club was less than successful, with Brighton finishing 19th in Division Three. The club's successful end to the 1970s was propelled by the goals of Peter Ward. He scored 79 goals in 179 games, including a club-record 36 goals in the 1976-77 season.
>>> View the TOFFS selection of retro Brighton shirts for sale <<<
---
So there you have it. If, like me, you are a lover of football and all things retro there is a huge selection of classic Brighton shirts you can pick up to revel in the nostalgia of days gone by!
>>> See what other classic football shirts are available <<<
---