Want to pick up a retro France shirt? Read on…
Team Info
Team: France National Football Team
Nickname: Les Bleus
Team Colours: Blue, White and Red
Stadium: Stade de France, Saint-Denis
---
Get Your Own Retro France Football Shirt
The famous blue, white and red of the French national team has produced some unforgettable players over the years from Zinedine Zidane to Michel Platini to Thierry Henry. Take your pick from the choice of retro France shirts available.
---
STEVE SAYS…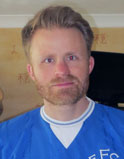 France for a long time were the nearly men of international football but their triumph at the 1998 World Cup on home soil put that to rest, and was the culmination of an enjoyable tournament. With players like Michel Platini and Zinedine Zidane and more lately Kylian Mbappe they have always had players at the top table of world football. Steve
Favourite player: Michel Platini – elegant footballer who scored lots of goals from midfield.
Favourite kit: 1980 home shirt – retro quality personified with its thin white pinstripes and detailed red, blue and white sleeving. Available from Classic Football Shirts (see below for link)
---

Buy From: Classic Football Shirts
About Classic Football Shirts
Classic Football Shirts set themselves apart from many other companies by the fact that their shirts are all original shirts from the dates listed, not reproductions trying to replicate a classic shirt. All shirts come with condition details – ie whether they are in Mint Condition, As New, etc, etc. The prices are slightly higher but you are really getting a piece of history.
1980 Home Shirt
This classic France shirt was worn by the likes of Michel Platini, Jean Tigana, Alain Giresse and Bernard Genghini who were collectively known as the Magic Square. The quartet shown with some notable victories including beating Greece 5-1 and Cyprus 7-0.
However it wasn't all plain sailing, the following year, they did lose qualifying matches against the Netherlands, Belgium and the Republic of Ireland, and scraped through to the World Cup finishing behind Belgium in their group and level on points with the Republic of Ireland but qualified by virtue of having scored more goals.
Finally, 1982 was a World Cup year. In preparation for the tournament, the team had games with Italy, Northern Ireland, Peru, Bulgaria, and Wales. However, their World Cup campaign did not start well after losing to England 3-1 in the group stages, which included a goal after 27 seconds from England's Bryan Robson. The most controversial moment of the French World Cup came in their game against Kuwait when a number of Kuwait players mistook a whistle from the stands for that of the referee. The team stopped and France waltz through to score a goal. Fahad Al-Ahmed Al-Jaber Al-Sabah, whose brother was President of the Kuwait Football Association stormed onto the pitch to remonstrate with the referee who, to the consternation of the French, disallowed the goal. In the end the decision was largely irrelevant as the French went on to win 4-1.
After a stuttering start to the tournament Les Bleus bounced back and reached the semi-finals where they lost to West Germany after a classic game that finished 3-3 wit the Germans winning 5-4 on penalties. France lost the 3rd/4th place play-off to Poland.
1990 Away Shirt
This vintage France shirt was worn by the French national football team which had former player Michel Platini as head coach and was sported by iconic players such as Eric Cantona, Jean-Pierre Papin, Laurent Blanc and Basile Boli. The team had a dominant run in 1990 wherein they did not lose in eight matches. Included in that run were three wins during the 1992 UEFA Euro qualifiers against Iceland, Czechoslovakia, and Albania.
Their undefeated run continued into 1991 wherein they won five more qualifying matches. They had convincing wins against Spain (3-0) and Albania before finishing the year with victories over the Czechs, the Spaniards and the Icelanders. Sandwiched within those games was a win against Poland in an international friendly. Their unbeaten streak lasted 19 games in total and spanned a period of almost three years.
Unfortunately, their fortunes changed in 1992. They drew or lost friendlies against England, Belgium, Switzerland and the Dutch. Worse, their 1992 Euro campaign was a nightmare. They did not make it past the first round after drawing against Sweden and England before losing to Denmark. The poor performance of Les Bleus forced Platini to resign as head coach. They did at least close the year with 1994 World Cup qualifying wins over Austria and Finland.
>>> View the Classic Football Shirts selection of retro France shirts for sale <<<
**GET 10% OFF WHEN ORDERING FROM CLASSIC FOOTBALL SHIRTS THROUGH MY LINK**
Click on my link above and add something to your basket. Hover over the footballs hanging in the top right corner and click on 'Basket' from the subsequent menu that pops up.
Enter CFSPJ10 in the 'Discount Codes' box and receive 10% off of your order!
Buy From: Vintage Football Shirts
About Vintage Football Shirts
Vintage Football Shirts also offer original shirts rather than reproductions with each shirt marked for its condition – from BNIB (brand new in bag) to Excellent (may have tiny defect, may not be noticeable). They too have around 100 Wales shirts ranging from the 80s to the present day.
1978 Home Shirt
This retro France shirt was worn by the French national team when they competed during the 1978 World Cup in Argentina. Part of that team was attacking midfielder Michel Platini, defensive midfielder Henri Michel, center-forward Bernard Lacombe, midfielder Jean-Marc Guillou, and centre-back Marius Tresor. Michel Hidalgo coached the squad.
The French were one of 16 teams to qualify for the World Cup. However, they ended up playing only three games during that campaign. But more surprisingly, they ended up using this football shirt in just two of those three games. Coming into the game, both France and Hungary brought their white kits which resulted in a delayed kickoff.
To address the concern, the French wore the kits from local team Club Atletico Kimberley which had green and white stripes. The kit change seemed to do wonders for the French as they won against the Hungarians, 3-1. Unfortunately, they did not qualify for the quarter-finals because they dropped their opener against Italy (1-2) on 3 June. Four days later, host team Argentina defeated the French to eliminate them from the competition.
1998 Home Shirt
Les Bleus wore this retro football shirt during the nation's first-ever World Cup victory. Part of that iconic team coached by Roger Lemerre were Emmanuel Petit, Nicolas Anelka, Lilian Thuram, Marcel Desailly, Didier Deschamps, and Zinedine Zidane, to name a few.
The French played hosts in 1998 in a World Cup that used a new format, with 32 teams qualifying rather than the normal 24, and was the first to feature the golden goal. France stormed through the group stages conceding just one goal, and that was a penalty. Their defence was once again in control with another clean sheet in the last 16 game against Paraguay, and for good measure it was centre-back Laurent Blanc's golden goal in the 114th minute that sent them through to the quarter-finals.
In the quarter-finals, the French defeated the Italians on penalties after a 0-0 stalemate. The water-tight French defence was breached for the first time from open play in tournament when Davor Suker's goal put underdog's Croatia 1-0 up just after half-time. However, two goals from the unlikeliest source, right-back Lilian Thuram turned the game around to send France to the Final. The two goals Thuram scored in the semi-final were his only goals for France in 142 games.
The Final against Brazil is remembered as much for the omission, and then reinstatement, of Brazilian striker Ronaldo just 45 minutes before the game, as it is a clinical 3-0 win for Les Bleus. Two goals from Zidane and another from Petit sealed sealed France's first ever World Cup victory.
>>> View the Vintage Football Shirts selection of retro France shirts for sale <<<
---
CLASSIC FRANCE MOMENT
France storms to their first-ever World Cup win and it is on home soil.
---
Buy from: Amazon
1968 Home Shirt
Amazon has a selection of retro France shirts including this vintage football shirt was worn by the France national football team in 1968. Louis Dugauguez was the head coach at that time and the team had players like centre-back Bernard Bosquier, right-back Jean Djorkaeff, centre-forward Fleury Di Nallo, right winger Bernard Blanchet, and goalkeeper Georges Carnus, to name a few.
The team played five matches the entire year. Their first game was the quarter-final of the 1968 FIFA European Championship which pitted them against Yugoslavia. In the first leg of their match-up, Vahidim Musemic scored in the 66th minute but Di Nallo leveled the count at one apiece in the 78th minute which eventually became the final tally.
Unfortunately, Yugoslavia won the second match, 5-1, to take the 6-1 aggregate. Di Nallo was the only player who scored for France in that game. The only consolation for France was that Yugoslavia were to get to the Final of the European Championships where they lost in a replay to Italy.
The French wrapped up the year with a 1-1 draw to West Germany in a friendly, a 1-3 defeat to Spain in another friendly, and a 0-1 loss to Norway in their 1970 FIFA World Cup qualifying tournament opener.
1971 Home Shirt
This classic football shirt was worn by the France national football team in 1971. Georges Boulogne was the head coach of Les Bleus at that time. Some of the players who donned this shirt are center-forward Henri Revelli, left-winger Charly Loubet, attacking midfielder Georges Lech, right-back Jean Djorkaeff, and goalkeeper Georges Carnus, to name a few.
Les Blues started the year by winning a friendly against Argentina, 4-3. However, they lost to the same team five days later and drew against Spain and Hungary in two international friendly matches. This year also marked the qualifying tournament for the 1972 FIFA European Championship.
Their campaign started with a draw against Hungary and a win over Norway. But they lost two of their next three fixtures and failed to qualify for Euro 1972. A 2-1 victory over Bulgaria was sandwiched by defeats to Hungary at home and the Bulgarians 24 days after their initial match.
>>> View the selection of retro France shirts for sale on Amazon <<<
Buy from: TOFFS
About TOFFS
TOFFS (which stands for The Old Fashioned Football Shirt) specialise in handcrafted, vintage football shirts made to the highest quality in the North of England – with each shirt as close to the real thing as possible.
1954 Home Shirt
This classic football shirt was worn by the French national team during the 1954 FIFA World Cup in Switzerland. Pierre Pibarot coached the squad which consisted of left-winger Jean Vincent, midfielder Rene Dereuddre, centre-back Robert Jonquet, centre-back Roger Marche, and goalkeeper Francois Remetter. However, the jewel in the crown was attacking midfielder Raymond Kopa, nicknamed 'Little Napoleon' who would later go on to become the first living footballer to be awarded the Legion of Honour – the highest French Order of Merit.
Despite being one of eight seeded teams, the 1954 World Cup proved to be one of disappointment for the French. In an unusual format which saw four groups of four, but each team only playing two games, France lost to Yugoslavia and beat Mexico, finishing third in their group behind Brazil and Yugoslavia.
The Final was contested between West Germany and Hungary, who were actually drawn in the same group with the Hungarians beating the Germans 8-3 in an amazing match. The Final proved a different proposition though. Despite Hungary going 2-0 up inside the first eight minutes, Germany came back to win 3-2.
1966 Home Shirt
The French national football team wore this vintage football shirt during the 1966 FIFA World Cup in England, the first World Cup held in the English-speaking world. Henri Guerin was at the helm as head coach and playing for the Les Bleus were right-back Jean Djorkaeff, left-winger Gerard Hausser, centre-back Robert Budzynski, right-winger Jacky Simon, and goalkeeper Marcel Aubour, to name a few.
France played in Group 1 of the 1966 World Cup together with the host nation England, Mexico, and Uruguay and the tournament was far from successful for them. A sole draw against France was their only point and coach Henri Guerin was sacked after the disappointing showing.
>>> View the TOFF selection of retro France shirts for sale <<<
---
So there you have it. If, like me, you are a lover of football and all things retro there is a huge selection of classic France shirts you can pick up to revel in the nostalgia of days gone by!
>>> See what other classic football shirts are available <<<
---
Save