Want to get a retro Bayern Munich shirt? Read on…
Team Info
Team: Fußball-Club Bayern München e.V.
Nickname: The FCB
Team Colours: Red and White
Year Founded: 1900
Stadium: Allianz Arena
Location: Munich, Germany
---
Get Your Own Retro Bayern Munich Shirt
Bayern Munich is the most successful club in German football history – having racked up 27 league titles and 18 cups. They have also had some of the world greats pull on their shirt, including Franz Beckenbauer, Gerd Muller, Lothar Matthaus, Uli Hoeness and Paul Breitner. Get your own retro Bayern Munich Shirt to emulate your heroes:
---
STEVE SAYS…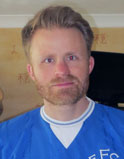 Bayern Munich are the undoubted Kings of Germany and one of the great teams in world football but for right or wrong I will always associate them with two moments of failure: 1) the 1993-94 season and a Jeremy Goss strike that saw Norwich City knock them out of the UEFA Cup, 2) The incredible 1999 Champions League Final when Manchester United scored twice in injury time to win the Final 2-1. Steve
Favourite player: Lothar Matthaus – the definition of Germany efficiency, rarely put a foot wrong
Favourite kit: The 1984-89 home shirt – simple and classic design as Bayern dominated the Bundesliga. Available from Vintage Football Shirts (see below for links)
---

Buy From: Classic Football Shirts
About Classic Football Shirts
Classic Football Shirts set themselves apart from many other companies by the fact that their shirts are all original shirts from the dates listed, not reproductions trying to replicate a classic shirt. All shirts come with condition details – ie whether they are in Mint Condition, As New, etc, etc. The prices are slightly higher but you are really getting a piece of history.
1984 Home Shirt
They have hundreds of classic Bayern Munich shirts and pieces of kit from the 80s to the present day. They include the classic 1984-89 home shirt (above left) sponsored by Commodore. This retro football shirt saw a period of dominance by a squad that contained the likes of Augenthaler, Pfugler and Matthaus, as they won five Bundesliga titles in six seasons and
The club's most dominant season during this period was the 1986-87 season when, under coach Udo Lattek, they lost just one game. Lattek holds a place in history as he is the only coach, along with Giovanni Trappatoni, to have won all three major European club titles and the only won to have done it with three clubs (the other two being Barcelona and Borussia Mönchengladbach). He also holds the record for having managed teams to the most Bundesliga titles – eight in total, six with Bayern and two with Borussia Mönchengladbach.
1993 Away Shirt
You can also get the 1993-95 away shirt (above right). This was worn during a period that saw Bayern win their first Bundesliga title in four years as Franz Beckenbauer was briefly manager.
Although it was also the same period that they were eliminated in the UEFA Cup by Norwich City who became the only British team to beat Bayern on their own ground.
>>> View the Classic Football Shirts selection of retro Bayern Munich shirts for sale <<<
**GET 10% OFF WHEN ORDERING FROM CLASSIC FOOTBALL SHIRTS THROUGH MY LINK**
Click on my link above and add something to your basket. Hover over the footballs hanging in the top right corner and click on 'Basket' from the subsequent menu that pops up.
Enter CFSPJ10 in the 'Discount Codes' box and receive 10% off of your order!
Buy From: Vintage Football Shirts
About Vintage Football Shirts
Vintage Football Shirts also offer original shirts rather than reproductions with each shirt marked for its condition – from BNIB (brand new in bag) to Excellent (may have tiny defect, may not be noticeable).
There are around 150 Bayern Munich shirts ranging from the 80s to the present day to choose from.
1995 Home Shirt
They include the 1995-97 home shirt (above left) worn when Franz Beckenbauer returned for a second time as caretaker coach to guide Bayern to the UEFA Cup. The following season Giovanni Trappattoni returned for his second spell in charge and lead Bayern to the League Title. However he left the following season after Bayern lost the title to FC Kaiserslautern who had only been promoted the season before.
Back at the club during this period was Lothar Matthaus, the most capped German player of all time and the only outfield player to appear in five different World Cup tournaments. Although known as a sweeper and midfield, Matthaus had a remarkable goalscoring record, especially in his first spell at the club when he was their top scorer three times and registered 69 goals in 150 games.
The reverence in which Matthaus is held is shown by the fact that Diego Maradona said of him "he is the best rival I've ever had. I guess that's enough to define him"
2000 Away Shirt
You can also get the 2000-01 away shirt (above left).
This retro football shirt was worn during Bayern's centenary season, which was aptly marked by the club winning their third league and cup double in their history. Icons such as Michael Ballack, Philip Lahm and Bastian Schweinsteiger donned the shirt during this season.
>>> View the Vintage Football Shirts selection of retro Bayern Munich shirts for sale <<<
---
CLASSIC BAYERN MUNICH MOMENT
1975-76 and Bayern Munich become the last team to win three successive European Cups with a 1-0 win over St.Etienne
---
Buy from: Amazon
1960s Home Shirt
Amazon has a small selection of retro Bayern Munich shirts and associated memorabilia. The pick of which is a lovely 1960s home shirt.
The late 60s were the start of a golden period for Bayern as their talented team, which included the likes of Beckenbauer, Muller and Sepp Maier, began to dominate domestic and European competitions. They won their first European trophy in 1967 when they beat Rangers to win the European Cup Winners' Cup.
During this decade Gerd Muller scored the first of his 398 goals for Bayern, a total that came in 453 games. He scored over 30 goals in all but one of his 15 full seasons with the club and also averaged over a goal a game in seven of these seasons. His record at international level was even more impressive, he scored 68 goals in 62 games for Germany, and only quit international football after an argument following West Germany's 1974 World Cup triumph when officials' wives were allowed at post-tournament celebration, but players' wives were not.
>>> View the selection of retro Bayern Munich shirts for sale on Amazon <<<
---
So there you have it. If, like me, you are a lover of football and all things retro there are a huge selection of classic Bayern Munich shirts you can pick up to revel in the nostalgia of days gone by!
>>> See what other classic football shirts are available <<<
---
Save
Save
Save
Save
Save
Save
Save
Save