Want to browse some Leicester City Retro Shirts? Read on…
TEAM INFO
Team: Leicester City Football Club
Nickname: The Foxes
Team Colours: Royal Blue and White
Year Founded: 1884
Stadium: King Power Stadium
Location: Leicester, England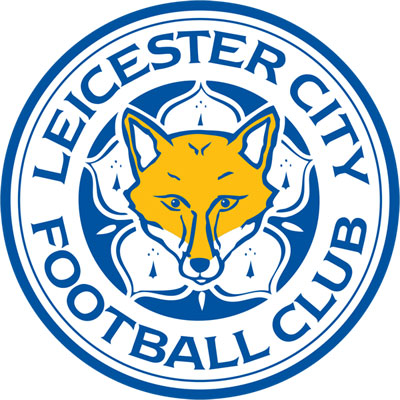 ---
BROWSE LEICESTER CITY RETRO SHIRTS
If you want to relive the days of Lineker, Shilton, Banks, Worthington, Weller, Walsh and Rowley by getting your own retro Leicester City shirt there are plenty of options available to you:
---
STEVE SAYS…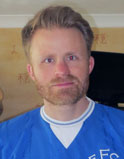 You can't think about Leicester now without thinking about their astonishing League title win in 2016. However for long periods they have been a yo-yo club moving between the top two divisions. I remember them benefiting from some top quality strikers in the 80s and 90s, most notably Alan Smith and Gary Lineker who would both go on to bigger and better things with club and country. Steve
Favourite player: Gary Lineker – the ultimate goal poacher and, of course, never booked!
Favourite kit: 1983-85 home kit – completely retro design and no sponsor, great kit! Available from Classic Football Shirts (see below for link)
Buy From: Classic Football Shirts
About Classic Football Shirts
Classic Football Shirts set themselves apart from many other companies by the fact that their shirts are all original shirts from the dates listed, not reproductions trying to replicate a classic shirt. All shirts come with condition details – ie whether they are in Mint Condition, As New, etc, etc. The prices are slightly higher but you are really getting a piece of history.
1983 Away Shirt
They have a huge range of classic Leicester City shirts from the 80s to the present day.  They include the 1983-85 away shirt (above left) worn for the last two seasons of legendary striker (and now TV presenter) Gary Lineker's career.
He was top scorer for Leicester four seasons in a row, the first two in the old Second Division and the last two in the First Division. In fact in his two seasons in the top flight he was the second top scorer in the division in 1983-84 and then top scorer in 1984-85, before joining Everton for £800,000.
1987 Home Shirt
You can also get the 1987-88 home shirt (above right) worn after Leicester's relegation from the top flight to the Second Division where they finished 13th under manager David Pleat.
Pleat's tenure at the club wasn't a happy one as they then finished 15th and 13th before he was sacked in January 1991 with the club in danger of relegation to the Third Division.
>>> View the Classic Football Shirts selection of retro Leicester City shirts for sale <<<
**GET 10% OFF WHEN ORDERING FROM CLASSIC FOOTBALL SHIRTS THROUGH MY LINK**
Click on my link above and add something to your basket. Hover over the footballs hanging in the top right corner and click on 'Basket' from the subsequent menu that pops up.
Enter CFSPJ10 in the 'Discount Codes' box and receive 10% off of your order!
Buy From: Vintage Football Shirts
About Vintage Football Shirts
Vintage Football Shirts also offer original shirts rather than reproductions with each shirt marked for its condition – from BNIB (brand new in bag) to Excellent (may have tiny defect, may not be noticeable).
1992 Home Shirt
With around 30 Leicester City shirts ranging from the 90s to the present day – you are sure to find something you like. They include the 1992-94 home shirt (above left) worn when Leicester were in the old First Division and finished 6th and 4th.
They reached the Play-Off Final in both seasons, losing 4-3 to Swindon in 1993 before beating Derby County 2-1 in 1994. In fact they reached the Play-Off Final for three consecutive seasons, as they lost in 1992 to Blackburn Rovers.
2000 Home Shirt
You can also get the 2000-01 home shirt (above right) worn during Leicester's UEFA Cup campaign (they had won the League Cup the previous season). Unfortunately the campaign didn't last long as they were knocked out in the first round losing 4-2 to Red Star Belgrade.
They also reached the quarter final of the FA Cup losing 2-1 to Wycombe Wanderers, whose winning goalscorer – Roy Essandoah – signed for the club after seeing an advert on Ceefax!
>>> View the Vintage Football Shirts selection of retro Leicester City shirts for sale <<<
---
CLASSIC LEICESTER CITY MOMENT
Not one moment, more a whole season worth of moments – the most amazing football story ever!
---
Buy from: Amazon
1979 Home Shirt
Amazon have a great selection of retro Leicester City shirts including the 1979-83 home shirt (above). This was the retro football shirt Leicester legend Gary Lineker wore when he made his debut on New Year's Day 1979.
This period saw Leicester win Division Two but immediately get relegated from Division One. They spent two seasons back in Division Two before Lineker's goals propelled them back into the top flight.
>>> View the selection of retro Leicester City shirts for sale on Amazon <<<
Buy from: TOFFS
About TOFFS
TOFFS (which stands for The Old Fashioned Football Shirt) specialise in handcrafted, vintage football shirts made to the highest quality in the North of England – with each shirt as close to the real thing as possible.
1976 Home Shirt
You can pick up some top notch retro Leicester City shirts here including a lovely 1976-79 home shirt (above left) complete with the Leicester crest in the centre of the shirt.
This retro football shirt was worn as the club's relatively long spell in top flight came to an end. They had spent seven seasons in Division One before being relegated in 1978.
The season was a particularly dismal one as they finished bottom, picking up just five wins from 42 games and scoring only 26 goals. In fact their top scorers that season, Roger Davies and Mark Goodwin managed just four goals apiece.
1952 Home Shirt
TOFFS also have the lovely 1952-56 home shirt (above right), with a wonderful traditional design and button down collar. This shirt was worn during the era of the legendary Leicester striker Arthur Rowley.
Rowley is the record goalscorer in English football, clocking up an amazing 434 goals from 619 league games during a 19 year career. He played for Leicester from 1950 to 1958, scoring 265 goals in 321 games – when he left he was just eight goals short of Arthur Chandler's club record for the all-time top goalscorer at Leicester.
He finished as Leicester's top scorer in each of his eight seasons at the club.
>>> View the TOFFS selection of retro Leicester City shirts for sale <<<
---
So there you have it. If, like me, you are a lover of football and all things retro there are a huge selection of classic Leicester City shirts you can pick up to revel in the nostalgia of days gone by!
>>> See what other classic football shirts are available <<<
---
Save
Save
Save
Save
Save
Save
Save
Save
Save