Want to buy some retro Coventry shirts? Read on…
TEAM INFO
Team: Coventry City Football Club
Nickname: The Sky Blues
Team Colours: Sky Blue
Year Founded: 1883
Stadium: Coventry Building Society Arena
Location: Coventry, England
---
BROWSE RETRO COVENTRY SHIRTS
If you want to relive the days of Bennett, Regis, Ogrizovic, Hutchison and Peake and look at some retro Coventry shirts there are plenty of options available to you:
---
STEVE SAYS…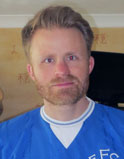 When I was growing up Coventry were very much a part of the top flight of English football and the first Cup Final I can remember was that of 1987, after which my friends and I spent many hours recreating Keith Houchen's flying header. Unfortunately since slipping out of the top flight they have never come close to recapturing those moments of glory. Steve
Favourite player: Dion Dublin – big, bustling centre-forward who scored goals.
Favourite kit: 1987 home shirt. Brings back fond memories of the 1987 FA Cup Final. Available from Classic Football Kits (see below for link)
---

Buy From: Classic Football Shirts
About Classic Football Shirts
Classic Football Shirts set themselves apart from many other companies by the fact that their shirts are all original shirts from the dates listed, not reproductions trying to replicate a classic shirt. All shirts come with condition details – ie whether they are in Mint Condition, As New, etc, etc. The prices are slightly higher but you are really getting a piece of history.
1987 Home Shirt
This Coventry City retro shirt was worn as the club were riding high on the back of their first, and only, major honour so far, the 1987 FA Cup Final. Prior to the start of the season manager John Sillett broke the club transfer record, signing David Speedie from Chelsea for £780,000 and announcedthat Coventry would "no longer be shopping at Woolworth's, from now on we're shopping at Harrods".
Speedie made an instant impact, scoring on a first day of the season win against their finalists in the FA Cup the previous year Tottenham. The Sky Blues eventually finished 10th in the league, exactly the same position they had finished the previous season and put up a disappointing defence of their FA Cup, losing to Watford in the 4th round of the competition.
1992 Home Shirt
This classic Coventry shirt was worn during the inaugural season of the Premier League, as Coventry entered their 25th successive year in the top flight of English football. They were looking to improve on a poor season the year before when they only narrowly survived relegation.
However whilst they did improve, a 15th place finish was still disappointing, especially after six wins in their opening eight games saw them in second place. A run of 11 games without a win followed, but during this time the club signed Micky Quinn from Newcastle who immediately made himself a fan's favourite with ten goals in his first six games.
Whilst Quinn continued to score, he ended as the club's top scorer with 17 goals in 26 games, Coventry struggled for form and seven defeats from their last 11 games saw them drop down the table and finish in their lowest position all season.
>>> View the Classic Football Shirts selection of retro Coventry shirts for sale <<<
**GET 10% OFF WHEN ORDERING FROM CLASSIC FOOTBALL SHIRTS THROUGH MY LINK**
Click on my link above and add something to your basket. Hover over the footballs hanging in the top right corner and click on 'Basket' from the subsequent menu that pops up.
Enter CFSPJ10 in the 'Discount Codes' box and receive 10% off of your order!
Buy From: Vintage Football Shirts
About Vintage Football Shirts
Vintage Football Shirts also offer original shirts rather than reproductions with each shirt marked for its condition – from BNIB (brand new in bag) to Excellent (may have tiny defect, may not be noticeable).
1989 Home Shirt
This vintage Coventry shirt was worn as the Sky Blues again made a good start to the season, before fading away. Wholesale changes pre-season saw a number of players leave and Coventry won three of their opening four games to go top of the primitive league table. But scoring goals proved a problem for the team, with Coventry only scoring 39 all season, the lowest of the entire division barring the three relegated teams.
The previous year Coventry had been on the end of one of the biggest FA Cup upsets of all time, losing to non-league Sutton, and they were again humbled in the 1989-90 competition, losing to Third Division Northampton. They did have a good run in the League Cup though where they made the semi-finals. The club eventually finished 12th in the league.
1995 Away Shirt
Coventry donned this classic football shirt for a season when, to all intents and purposes, it looked as if their 28-year stay in English football's top flight was coming to an end. The season started with optimism high as Ron Atkinson took charge of the club with Gordon Strachan as his assistant, a number of big-name signings were made too, including Noel Whelan for a club-record £2million.
But from the end of September until the end of the season the club were in the bottom five of the Premier League, including a run of 14 games without a win, their worst in top-flight at that point. However, the club found one of their only spots of form in the last month of the season, winning three and drawing two of the last six games to finish on 38 points and escape relegation on goal difference. The only game Coventry lost in their last six was away to eventual champions Manchester United, a game during which defender David Busst suffered one of the worst injuries ever seen in football and meant he never played again.
>>> View the Vintage Football Shirts selection of retro Coventry shirts for sale <<<
---
CLASSIC COVENTRY MOMENT
Coventry's only ever major honour and a fantastic FA Cup Final in 1987.
---
Buy from: Amazon
Amazon doesn't have many Coventry City retro shirts, but they do have a lot of retro Coventry memorabilia that is well worth a look.
>>> View the selection of retro Coventry memorabilia for sale on Amazon <<<
Buy from: TOFFS
About TOFFS
TOFFS (which stands for The Old Fashioned Football Shirt) specialise in handcrafted, vintage football shirts made to the highest quality in the North of England – with each shirt as close to the real thing as possible.
1968 Home Shirt
The classic sky blue shirt was worn at the very beginning of Coventry's first foray into the top level of English football. The 1967-68 season was the club's first-ever in Division One and understandably it was a struggle. They were bottom in January, but began to show signs of hitting some kind of form. At the start of March 1968, a fire destroyed a large portion of the main stand of Highfield Road, as well as melting the previous season's Second Division championship trophy. Ten days late though the Sky Blues beat soon-to-be European Champions Manchester United 2-0 and went on to survive relegation on the last day of the season.
The following season, 1968-69, followed an almost identical pattern. A poor start was followed by a pick-up in form as the season drew to a close and again Coventry survived relegation on the last day of the season, finishing one point above Leicester. The next season was almost in complete contrast to the previous two, Coventry finished 6th and qualified for Europe for the first-ever time.
1975 Home Shirt
This vintage shirt was worn over a three-year period and coincided with the return of Jimmy Hill to Coventry as managing director. Hill had been manager of Coventry from 1961 to 1968, guiding them from Division Three to Division One. The start of this period wasn't a happy one though as star midfield Dennis Mortimer was sold to Coventry's arch-rivals Aston Villa for £175,000, which left fans furious.
The Sky Blues again came close to relegation in 1977, going into the last day of the season in the bottom three, but picking up a point against fellow relegation candidates Bristol City that assured them both of safety at the expense of Sunderland. The following season, the 1977-78 season, was the last in which this shirt was worn and it was a good one. With Coventry adopting a much more attacking style of play they finished 7th, their second-highest position ever.
>>> View the TOFFS selection of retro Coventry shirts for sale <<<
---
So there you have it. If, like me, you are a lover of football and all things retro there are a huge selection of classic Coventry shirts you can pick up to revel in the nostalgia of days gone by!
>>> See what other classic football shirts are available <<<
---
Save
Save
Save
Save
Save
Save