Want to buy a retro Watford shirt? Read on…
Team Info
Team: Watford Football Club
Nickname: The Hornets
Team Colours: Yellow and Red
Year Founded: 1881
Stadium: Vicarage Road
Location: Watford, England
---
Check Out Some Retro Watford Shirts
If you want to relive the days of Blissett, Barnes, Gibbs, Porter and Jenkins take a look at the number of retro Watford shirts you can own:
---
STEVE SAYS…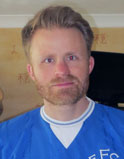 I began to be old enough to properly take note of football just as Watford's incredible climb from Fourth to First Division had been completed. Their international stars such as Luther Blissett and John Barnes had moved on, as had their greatest ever manager Graham Taylor, but they were still a good team. Steve.
Favourite player: John Barnes – so elegant and skillful.
Favourite kit: 1999 Home Shirt – Less red than normal, but a classic Watford kit. Available from VFS (see below for link)

Buy From: Classic Football Shirts
About Classic Football Shirts
Classic Football Shirts set themselves apart from many other companies by the fact that their shirts are all original shirts from the dates listed, not reproductions trying to replicate a classic shirt. All shirts come with condition details – ie whether they are in Mint Condition, As New, etc, etc. The prices are slightly higher but you are really getting a piece of history.
2004 Away Shirt
This retro Watford shirt was worn as the club completed a couple of difficult years. On the opening day of the previous season, Manchester United loanee Jimmy Davis was killed travelling to Vicarage Road when his car hit a lorry. An inquest was later to find he was twice the drink-drive limit and driving at 120 miles per hour. The incident has a big impact on the squad who struggled in the first half of the season before an improved second half of the season saw them finish mid-table.
The 2004-05 season was a mixed one. Watford fared particularly well in the League Cup, reaching the semi-final and only narrowly losing to Liverpool and had a good start to the league season. By the end of November, they had lost only four of 20 league games. However, Watford lost 14 of their next 26 games, a spell which saw manager Ray Lewington sacked and replaced by Aidy Boothroyd. Watford eventually finished 18th, only two points above relegation and were heavily reliant on the goals of Heiðar Helguson, in fact he was the only player to score in any of their last six league games.
2008 Home Shirt
This classic football shirt was worn during another typically turbulent season for Watford. Reaching the play-offs the previous season had meant expectations were reasonably high, but a disappointing start to the season saw manager Aidy Boothroyd leave the club in November. Rock star Sir Elton John resigned as honorary Life President, such was his disgust at the action.
Watford player Malky Mackay took temporary charge before Brendan Rodgers moved from managing Chelsea reserve to becoming Watford's permanent manager and the club finished a respectable 13th. Perhaps the abiding memory of a non-descript season for Watford came in a game against Reading on 20 September 2008. With 13 minutes to go a Reading corner hit a thigh and bounced across the dead-ball line for a Watford goal-kick despite Reading striker Noel Hunt chasing it down to try and hook the ball back into play.
Watford goalkeeper Scott Loach lined the ball up for a goal kick, all the outfield players ran back into position, but linesman Nigel Bannister raised his flag to signal a goal. He told referee Stuart Attwell and the goal was given, despite the ball coming nowhere near crossing the goal line! Even Noel Hunt called it "Probably the worst decision I've ever witnessed in football"!
>>> View the Classic Football Shirts selection of retro Watford shirts for sale <<<
**GET 10% OFF WHEN ORDERING FROM CLASSIC FOOTBALL SHIRTS THROUGH MY LINK**
Click on my link above and add something to your basket. Hover over the footballs hanging in the top right corner and click on 'Basket' from the subsequent menu that pops up.
Enter CFSPJ10 in the 'Discount Codes' box and receive 10% off of your order!
Buy From: Vintage Football Shirts
About Vintage Football Shirts
Vintage Football Shirts also offer original shirts rather than reproductions with each shirt marked for its condition – from BNIB (brand new in bag) to Excellent (may have tiny defect, may not be noticeable).
1989 Away Shirt
This distinctive vintage shirt was worn just after Watford dropped out of the top flight following a six-year spell in the First Division. They were relegated in 1987-88, and finished fourth in Division Two the next season, losing to Blackburn in the play-offs. Unfortunately, the 1989-90 season was less successful as Watford finished 15th in Division Two.
During the season ex-Watford player George Edmonds died at the age of 96, he was one of the oldest surviving football league players, scoring 45 goals in 85 games for Watford between 1913 and 1920, and then another 12 in 22 games from 1926-27.
1999 Home Shirt
Watford won the play-off final in 1998-99, and as a result progressed to the Premier League for the first time in their history, clinching a second successive promotion (they had won Division Two in 1997-98). However, it was to prove a step too far as Watford went on to achieve a record Premiership low of just 24 points at the time and were relegated.
Watford won just six games all season and three of them came in their first eight games, including wins against Liverpool and Chelsea who would both finish in the top five. Unfortunately, the Hornets' record in their last 30 games didn't quite match the first eight, reading P30, W3, D6, L21.
>>> View the Vintage Football Shirts selection of retro Watford shirts for sale <<<
---
CLASSIC WATFORD MOMENT
In 1978 Watford were in the fourth tier of English football, by 1983 they had finished runners-up in England's top league!
---
Buy from: Amazon
Amazon doesn't have many retro Watford shirts, but they do have a lot of retro Watford memorabilia. That is well worth a look.
>>> View the selection of retro Watford memorabilia for sale on Amazon <<<
Buy from: TOFFS
TOFFS (which stands for The Old Fashioned Football Shirt) specialises in handcrafted, vintage football shirts made to the highest quality in the North of England – with each shirt as close to the real thing as possible.
They don't have any retro Watford shirts, but do have some Watford memorabilia and their stock changes regularly.
>>> View the TOFFS selection of retro Watford shirts <<<
---
So there you have it. If, like me, you are a lover of football and all things retro there are a huge selection of classic Watford shirts you can pick up to revel in the nostalgia of days gone by!
>>> See what other classic football shirts are available <<<
---
Save
Save
SaveSave
Save
Save
Save
S