Want to buy some classic Derby County shirts? Read on…
TEAM INFO
Team: Derby County Football Club
Nickname: The Rams
Team Colours: Black and White
Year Founded: 1884
Stadium: Pride Park, Stadium
Location: Derby, England
---
Browse Classic Derby County Shirts
If you want to relive the days of Bloomer, Gemmill, Hector, Todd or McFarland and look at some classic Derby County shirts there are plenty of options available to you:
---
STEVE SAYS…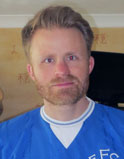 The Derby I remember were a good team in the late 80s with some really quality players like Peter Shilton, Mark Wright and Dean Saunders. Unfortunately in the years since they became some what of a yo-yo team and are now esconced in the First Division. One of my favourite memories is of an unknown Central American player, on his debut, wriggling his way past player after player whilst somehow keeping the ball under control before scoring past Peter Schmeichel, in a memorable win over Manchester United.! Steve
Favourite player: Paulo Wanchope – the player mentioned above!
Favourite kit: The 1984 home centenary shirt – just a lovely mid-80s retro design. Available from Amazon (see below for links)

Buy From: Classic Football Shirts
About Classic Football Shirts
Classic Football Shirts set themselves apart from many other companies by the fact that their shirts are all original shirts from the dates listed, not reproductions trying to replicate a classic shirt. All shirts come with condition details – ie whether they are in Mint Condition, As New, etc, etc. The prices are slightly higher but you are really getting a piece of history.
1989-92 Home Shirt
They have around 100 classic Derby County shirts from the 80s to the present day including a great 1989-92 home shirt (above left) worn when Robert Maxwell owned the club.
Derby were in the top flight and expectations were high on the back of a fifth place finish in the 1988-89 season. Unfortunately they finished 16th in 1989-90 and the 1990-91 season was to be even worse as they went a club record 20 games without a win, finishing the season bottom of the table with just five wins and 24 points from 38 games.
By the end of the season gates had dropped to around the 12,000 mark. They bounced back in the 1991-92 season winning promotion straight back to the top flight. The change in fortunes was much due to businessman Lionel Pickering taking over the club after the death of Robert Maxwell.
They became one of the richest clubs in the Second Division and broke their transfer record twice in the season – signing Paul Kitson from Leicester for £1.3million and Tommy Johnson from Notts County for the same fee.
1993-94 Away Shirt
You can also get a unique vintage style 1993-94 away shirt (above right).
This retro football shirt saw Derby back in the second flight of English football where, under new manager and former player Roy McFarland, they finished sixth to make the play-offs.
They beat Millwall over two legs to face Leicester in the final. Despite going ahead through Tommy Johnson Leicester struck back and two Steve Walsh goals saw them win promotion back to the Premier League.
>>> View the Classic Football Shirts selection of retro Derby County shirts for sale <<<
**GET 10% OFF WHEN ORDERING FROM CLASSIC FOOTBALL SHIRTS THROUGH MY LINK**
Click on my link above and add something to your basket. Hover over the footballs hanging in the top right corner and click on 'Basket' from the subsequent menu that pops up.
Enter CFSPJ10 in the 'Discount Codes' box and receive 10% off of your order!
Buy From: Vintage Football Shirts
About Vintage Football Shirts
Vintage Football Shirts also offer original shirts rather than reproductions with each shirt marked for its condition – from BNIB (brand new in bag) to Excellent (may have tiny defect, may not be noticeable).
1998-99 Home Shirt
They have eight Derby County shirts ranging from 1996 to the present day – you are sure to find something you like such as the 1998-99 home shirt (above right) – worn during one of Derby best seasons in the past couple of decades.
They finished 8th in the Premier League and made the Quarter-Final of the FA Cup. It was also the season Christian Dailly left to join Blackburn Rovers for £5.35million – comfortably smashing Derby's transfer fee received.
2001-03 Away Shirt
You can also get a 2001-03 away shirt (above left), with the eye catching Marston's Pedigree emblazoned across the front.
The two seasons Derby donned this retro football shirt were not great – they were relegated from the Premier League and then finished 18th in League One. This period saw Jim Smith, Colin Todd, John Gregory and George Burley all in the managerial hotseat at one time or another.
>>> View the Vintage Football Shirts selection of retro Derby County shirts for sale <<<
---
CLASSIC DERBY COUNTY MOMENT
Under the great Brian Clough Derby win their first ever League championship.
---
Buy from: Amazon
1984 Home Shirt
Amazon have a really good collection of retro Derby County shirts. My favourite is a great 1984 home shirt (above) to mark the club's centenary.
The season unfortunately saw Derby playing in the third tier of English football after relegation the previous season. The club's revival started with the appointment of Arthur Cox as manager, he steadied the ship as Derby finished seventh in their centenary season.
Then back-to-back promotions in the next two seasons saw them back in top flight, they owed a great deal to striker Bobby Davison who was their top scorer in four successive seasons.
1958 Home Shirt
You can also get a lovely 1958 home shirt. This classic kit was worn as Derby were promoted from Division Three North back to Division Two where they remained for 12 seasons.
They were eventually promoted to the top flight in 1969 where they then enjoyed the best seasons in their history under Brian Clough.
>>> View the selection of retro Derby County shirts for sale on Amazon <<<
---
Buy from: TOFFS
About TOFFS
TOFFS (which stands for The Old Fashioned Football Shirt) specialises in handcrafted, vintage football shirts made to the highest quality in the North of England – with each shirt as close to the real thing as possible.
They don't have any retro Derby shirts, but they do have a retro style polo shirt and a really nice newspaper book capturing their greatest moments through the newspapers written at the time.
>>> View the TOFFS selection of retro Derby County shirts for sale <<<
---
So there you have it. If, like me, you are a lover of football and all things retro there are a huge selection of classic Derby County shirts you can pick up to revel in the nostalgia of days gone by!
>>> See what other classic football shirts are available <<<
---
Save
Save
Save
Save
Save
Save
Save
Save
Save
Save
Save
Save
Save