Want to get a retro Norwich shirt? Read on…
Team Info
Team: Norwich City Football Club
Nickname: The Canaries
Team Colours: Yellow and Green
Year Founded: 1902
Stadium: Carrow Road
Location: Norwich, England
---
Get Your Own Retro Norwich Shirt
If you want to relive the days of Keelan, Crook, Culverhouse, Sutton, Bowen and Bruce and get your own retro Norwich shirt there are plenty of options available to you:
---
STEVE SAYS…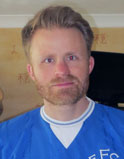 When I was old enough to start properly following football Norwich were enjoying their longest uninterrupted run in the top-flight of English football and I remember them finishing in the top five on a handful of occasions. I think Carrow Road was also the venue of the first top-flight game I saw, when I was ten and on holiday in Norwich! Steve
Favourite player: Bryan Gunn – quality and much underrated goalkeeper
Favourite kit: The 1992 Home Shirt – Fond memories of Jeremy Goss' cracking volley against Bayern Munich. Available from Vintage Football Shirts (see below for link)

Buy From: Classic Football Shirts
About Classic Football Shirts
Classic Football Shirts set themselves apart from many other companies by the fact that their shirts are all original shirts from the dates listed, not reproductions trying to replicate a classic shirt. All shirts come with condition details – ie whether they are in Mint Condition, As New, etc, etc. The prices are slightly higher but you are really getting a piece of history.
1994 Away Shirt
This vintage Norwich away shirt was worn during a disappointing campaign that saw them finish 20th in the Premier League and suffer relegation to the second tier of English football. The season started with Blackburn Rovers breaking the British transfer record and paying £5million for Norwich's striker Chris Sutton. Sutton's 25 goals in 41 league games the previous season has been instrumental in the Canaries securing a mid-place finish in the league.
The season was very much one of two contrasting halves. At Christmas 1994 Norwich were seventh in the Premiership and in the running for a UEFA Cup spot. The season seemingly turned when goalkeeper Bryan Gunn dislocated his ankle in a game against Nottingham Forest. With Gunn absent from the team Norwich won one of their remaining 17 games and plummeted down the table.
1997 Home Shirt
By the time Norwich were sporting this classic home shirt they were firmly ensconced in middle-table obscurity in Division One (the second tier of English football at the time). Since their relegation from the Premier League two seasons earlier they had finished 16th and 13th. The 1997-98 season was to prove no better as they finished 15th.
City's manager Mike Walker resigned with one game left in the season. Strangely enough of his last three games two ended in 5-0 wins for Norwich! His assistant John Faulkner took up the reins for the final game of the season, a 1-0 win over Reading meaning Norwich won three of their last four games of the season. They were still only seven points above the relegation zone though.
>>> View the Classic Football Shirts selection of retro Norwich shirts for sale <<<
**GET 10% OFF WHEN ORDERING FROM CLASSIC FOOTBALL SHIRTS THROUGH MY LINK**
Click on my link above and add something to your basket. Hover over the footballs hanging in the top right corner and click on 'Basket' from the subsequent menu that pops up.
Enter CFSPJ10 in the 'Discount Codes' box and receive 10% off of your order!
Buy From: Vintage Football Shirts
About Vintage Football Shirts
Vintage Football Shirts also offer original shirts rather than reproductions with each shirt marked for its condition – from BNIB (brand new in bag) to Excellent (may have tiny defect, may not be noticeable).
1986 Home Shirt
This vintage Norwich shirt was worn as they achieved their highest position in their history, finishing fifth in the top flight of English football a season after winning Division Two. In fact along with champions Everton they were the hardest team to beat that season, losing only eight out of 42 games. This was the first of a club-record nine seasons in England's top division.
1992 Home Shirt
Worn during the inaugural Premier League season this retro Norwich shirt saw what remains the Canaries best league season to date. The previous season Norwich had finished 18th, just three points above the relegation zone and they were amongst the favourites for relegation, especially as they had just sold top scorer and star striker Robert Fleck to Chelsea.
Their first game of the season saw them travel to Arsenal and at half-time they went in 2-0 down. Norwich introduced new signing Mark Robins from the bench and the game turned, with Norwich's four second-half goals going unanswered to secure a 4-2 win. Despite a few heavy defeats smattered throughout the season, Norwich finished third, just two points behind Aston Villa. Rather unusually for such a high-placed finish they did end the season with a minus four-goal difference! They also qualified for Europe for the first time, competing in the following season's UEFA Cup which saw possibly their greatest result ever, a second-round victory over German giants Bayern Munich.
>>> View the Vintage Football Shirts selection of retro Norwich shirts for sale <<<
---
CLASSIC NORWICH MOMENT
Norwich's first foray into Europe included an unforgettable two-legged win over German giants Bayern Munich. The highlight of which was a memorable Jeremy Goss volley.
---
Buy from: Amazon
1978 Home Shirt
Amazon has a good selection of retro Norwich shirts and memorabilia. Including this vintage Norwich City shirt.
The 1978 season was a record breaking season for Norwich, albeit in a rather unusual way. Of the 42 games they played in Division One that season they drew 23 (winning 7 and losing 12) a record that still stands for the highest percentage of draws in an English Football League Season.
Top flight football was still a novelty in Norfolk, this was only Norwich sixth season in the top division since their foundation 76 years earlier. England legend Martin Peters, who Norwich has signed three years earlier finished top scorer. Despite arriving at Norwich when he was 31 Peters went on to make more than 200 appearances and was later voted into its greatest ever team.
1992 Away Shirt
As detailed above this retro Norwich City shirt was sported as the club achieved a record position of third in the inaugural Premier League season. New signing Mark Robins arrived from Manchester United and finished as Norwich's top scorer notching 16 league goals.
>>> View the selection of retro Norwich shirts and memorabilia for sale on Amazon <<<
Buy from: TOFFS
About TOFFS
TOFFS (which stands for The Old Fashioned Football Shirt) specialises in handcrafted, vintage football shirts made to the highest quality in the North of England – with each shirt as close to the real thing as possible. They have a selection of retro Brighton and Hove Albion shirts and memorabilia.
Unfortunately TOFFS don't have any retro Norwich City shirts, but they do have a small selection of retro Norwich City memorabilia on offer.
>>> View the TOFFS selection of retro Norwich memorabilia for sale <<<
---
So there you have it. If, like me, you are a lover of football and all things retro there is a huge selection of classic Norwich shirts you can pick up to revel in the nostalgia of days gone by!
>>> See what other classic football shirts are available <<<
---