Team Info
Want to pick up a classic Wales football shirt? Read on…
Team: Wales National Football Team
Nickname: The Dragons
Team Colours: Red and White
Stadium: Cardiff City Stadium, Cardiff
---
Get Your Own Classic Wales Football Shirt
Wales Football Team hadn't had a huge amount to shout about until last year and their fantastic run to the semi-finals of the 2016 European Championships. In fact prior to that the 1958 World Cup was the only major tournament they had qualified for. But if you want to get a classic Wales football shirt there are plenty to choose from:
---
STEVE SAYS…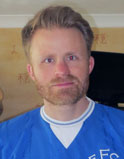 Wales were packed with top quality players when I was growing up – Southall, Rush, Hughes, Ratcliffe, Saunders, Speed, Giggs, etc, etc, yet somehow never made it to a major final – although they were just a Paul Bodin missed penalty away from qualifying for the 1994 World Cup. Now they probably have their best team ever and are a joy to watch. Steve
Favourite player: Neville Southall – best goalkeeper in the world on his day.
Favourite kit: 1984-86 home shirt – love this retro, red Wales shirt. Available from Vintage Football Shirts (see below for link)
---

Buy From: Classic Football Shirts
About Classic Football Shirts
Classic Football Shirts set themselves apart from many other companies by the fact that their shirts are all original shirts from the dates listed, not reproductions trying to replicate a classic shirt. All shirts come with condition details – ie whether they are in Mint Condition, As New, etc, etc. The prices are slightly higher but you are really getting a piece of history.
1976 Home Shirt
They have around 100 classic Wales shirts and pieces of kit from the 70s to the present day. You can pick up the ultra-rare 1976-79 home shirt (above left). This retro football shirt was made by Admiral, who produced some great shirts in the 70s and early 80s.
It has a vintage late 70's design, and was worn in qualification for both the 1978 World Cup and 1980 European Championships by such Wales legends as John Toshack, Mickey Thomas and future Wales Manager Terry Yorath.
Wales finished rock bottom of their three-team qualifying group for the 1978 World Cup, losing to Scotland twice and beating Czechoslovakia 3-0 but losing the return match 1-0.
They did fare slightly better in qualifying for the 1980 European Championships, but still finished third in their four-team group. They got off to a flyer though, starting with a 7-0 win against Malta. The game saw Ian Edwards score four goals, his only four goals for Wales in one of just four caps. They then beat Turkey 1-0 and saw group favorites West Germany start with surprising 0-0 draws against Malta and then Turkey. Unfortunately West Germany then won all four of their games and Wales just one.
1993 Away Shirt
You can also get the classic 1993-95 away shirt (above right). This umbro produced shirt is also very rare as it was used only for one season during qualification for the Euro '96 tournament.
Despite having such players as Mark Hughes, Dean Saunders, Ian Rush, Gary Speed and Neville Southall, Wales slipped to embarrassing defeats against Moldova and Georgia in qualification which saw manager Mike Smith sacked and replaced by Bobby Gould. Wales finished fifth in their six-team qualifying group, but were the only team to take points off group winners Germany in their own backyard, gaining a 1-1 draw in Dusseldorf. They ran them close in Cardiff too, with Germany needing a Jurgen Klinsmann goal with ten minutes to go to secure a 2-1 win.
Unfortunately things got even worse under Gould whose tenure included a 7-1 defeat to the Netherlands.
>>> View the Classic Football Shirts selection of retro Wales shirts for sale <<<
**GET 10% OFF WHEN ORDERING FROM CLASSIC FOOTBALL SHIRTS THROUGH MY LINK**
Click on my link above and add something to your basket. Hover over the footballs hanging in the top right corner and click on 'Basket' from the subsequent menu that pops up.
Enter CFSPJ10 in the 'Discount Codes' box and receive 10% off of your order!
Buy From: Vintage Football Shirts
About Vintage Football Shirts
Vintage Football Shirts also offer original shirts rather than reproductions with each shirt marked for its condition – from BNIB (brand new in bag) to Excellent (may have tiny defect, may not be noticeable). They too have around 100 Wales shirts ranging from the 80s to the present day.
1984 Match Issue Home Shirt
You can get an extremely rare 1984 match issue home shirt (above left) that was actually worn by the Wales number 7 during the 1984-86 period.
During this period the side competed in the 1986 World Cup Qualifiers. They began with a 1-0 defeat to Iceland which would prove crucial. They were the only points Iceland picked up in the entire campaign, and if Wales had won that game instead of losing it they would have topped the Group. Instead, they finished third behind Scotland and Group winners Spain, a 3-0 win over Spain being little consolation.
2004 Home Shirt
Or you can also get the vintage 2004-06 home shirt (above right). This plain but classy red retro football shirt was made by Kappa and worn by the likes of Ryan Giggs, Robbie Earnshaw, Robbie Savage and Craig Bellamy during the 2006 World Cup Qualifiers.
England, Scotland and Wales were all drawn together in the same group, but once again Wales started badly with a draw against Azerbaijan. In fact, Wales didn't win any of their first eight group games before winning their final two matches, to finish fifth in the six-team group. Manager Mark Hughes then left his role to be replaced by John Toshack for his second stint as Wales manager.
>>> View the Vintage Football Shirts selection of retro Wales shirts for sale <<<
---
CLASSIC WALES MOMENT
There can only really be one choice – Wales dramatic 3-1 win, coming from behind to beat Belgium and reach the semi-finals of the European Championships.
---
Buy from: Amazon
1976 Home Shirt
Amazon has a selection of retro Wales shirts including a 1976 home shirt.
This shirt marked a centenary since the formation of the Welsh Football Association and also marked the period when Wales employed a full-time manager for the first time – until then it had been carried out on a part-time basis.
Manager of Northampton Dave Bowen rejected the role, and it was given to the Head of Coaching of the Welsh Football Association – Mike Smith.
It was a successful start for Smith as they won their qualifying group to make their way to the 1976 European Championships that were held in Yugoslavia.
At that point the tournament only consisted of eight teams – and Wales went straight into a two-legged quarter-final against the hosts.
An unpleasant tie saw Wales lose the first leg away 2-0, and the return tie ended in controversy with a 1-1 draw in which East German referee Rudi Glockner awarded a controversial penalty to Yugoslavia and disallowed a goal for Wales.
During and after the match irate Welsh fans tried to invade the pitch and Wales were given a two-year ban from international football. This was later reduced to a fine.
>>> View the selection of retro Wales shirts for sale on Amazon <<<
Buy from: TOFFS
About TOFFS
TOFFS (which stands for The Old Fashioned Football Shirt) specialise in handcrafted, vintage football shirts made to the highest quality in the North of England – with each shirt as close to the real thing as possible.
1920s Home Shirt
You can pick up a small number top-notch retro Wales shirts here including a vintage 1920 home shirt (above).
Wales did not play a team outside the four home nations until 1932 when they hosted the Republic of Ireland. During the 20s Wales competed each year in the British Home Championships.
Winning it three times (1919-20, 1923-24 and 1927-28). The 1923-24 Wales Team was a particularly strong one winning all three games in the competition, scoring five goals and only conceding one.
>>> View the TOFF selection of retro Wales shirts for sale <<<
---
So there you have it. If, like me, you are a lover of football and all things retro there are a huge selection of classic Wales shirts you can pick up to revel in the nostalgia of days gone by!
>>> See what other classic football shirts are available <<<
---
Save