Want to browse Glasgow Rangers retro shirts? Read on..
Team Info
Team: Rangers Football Club
Nickname: The Gers
Team Colours: Blue and White
Year Founded: 1872
Stadium: Ibrox Stadium
Location: Glasgow, Scotland
---
Get Yourself Some Glasgow Rangers Retro Shirts
If you want to emulate McCoist, Laudrup, Baxter, Johnstone, Durrant, Gough or Gascoigne then there are lots of Glasgow Rangers retro shirts you can get to copy your heroes:
---
STEVE SAYS…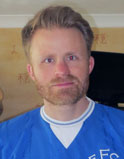 I always loved Rangers rather than Celtic when I got into football. I think that was because it coincided with Rangers dominating the Scottish League and the backbone of their team being British – Butcher, Steven, Stevens, Hateley, etc, etc. I remember the epic 'Battle of Britain' as it was called in 1992 when they played Leeds and they had some really strong teams in the 90s. Steve
Favourite player: Brian Laudrup – maybe the last genuinely world class player Rangers have had?
Favourite kit: 1986 Leage Cup Final Shirt – great retro kit as Rangers beat Celtic in this final. Available from Amazon (see below for link)
---

Buy From: Classic Football Shirts
About Classic Football Shirts
Classic Football Shirts set themselves apart from many other companies by the fact that their shirts are all original shirts from the dates listed, not reproductions trying to replicate a classic shirt. All shirts come with condition details – ie whether they are in Mint Condition, As New, etc, etc. The prices are slightly higher but you are really getting a piece of history.
They have around 200 classic Rangers shirts and other pieces of kit from the 70s to the present day. They include the 1978-82 home shirt (above left).
1978 Home Shirt
This retro football shirt was worn when former player and European Cup Winners' Cup hero, John Greig, was manager. In his first season in charge Rangers won the League Cup and Scottish Cup and came agonisingly close to making it a treble by winning the League.
At the end of the season they were drawing 2-2 with Celtic at Parkhead with 8 minutes to go, but they conceded two goals to lose 4-2 and hand the title to their rivals. However Rangers can probably blame their start to the season for their failure to win the League, they drew four and lost two of their first six games
1996 Match Worn Home Shirt
Or if you really want a piece of history you can get a 1996-97 home match worn shirt (above right) worn by Peter Van Vossen when Rangers took on Ajax in the Champions League. Bearing the No 17 Van Vossen wore this shirt when he replaced Brian Laudrup as an 81st minute substitute in a 4-1 defeat to the Dutch giants.
Van Vossen's spell at Rangers was unproductive, making just 22 appearances and scoring only five goals before moving on to Feyenoord.
>>> View the Classic Football Shirts selection of retro Rangers shirts for sale <<<
**GET 10% OFF WHEN ORDERING FROM CLASSIC FOOTBALL SHIRTS THROUGH MY LINK**
Click on my link above and add something to your basket. Hover over the footballs hanging in the top right corner and click on 'Basket' from the subsequent menu that pops up.
Enter CFSPJ10 in the 'Discount Codes' box and receive 10% off of your order!
Buy From: Vintage Football Shirts
About Vintage Football Shirts
Vintage Football Shirts also offer official shirts rather than reproductions with each shirt marked for its condition – from BNIB (brand new in bag) to Excellent (may have tiny defect, may not be noticeable).
With around 60 Rangers shirts ranging from 1982 to the present day – there is a good selection. You can get the 1982-83 away shirt (above left).
1982 Away Shirt
As unthinkable as it is now in the era of the Auld Firm domination Rangers finished 4th in the League this season (even more disappointing than the previous season's third-place finish) and lost both the League and Scottish Cup Final.
For the record, the League Champions that season were actually Dundee United, with Celtic second and Aberdeen third.
Rangers were 18 points off the pace and it was to cost manager John Greig his job when he resigned early the next season.
1997 Home Shirt
You can also pick up the 1997-99 home shirt (above right) worn by Paul Gascoigne as Rangers just missed out on a tenth league title in a row.
They took it to the last day of the season but eventually lost out to Celtic by just two points. Maybe a pivotal point of the season was the departure of Gascoigne to Middlesbrough in March.
Nonetheless, players such as Goram, Gough, McCall, Hateley and McCoist along with the manager Walter Smith went down as legends. And just for good measure they managed a domestic treble the following season!
>>> View the Vintage Football Shirts selection of retro Rangers shirts for sale <<<
---
CLASSIC RANGERS MOMENT
Back to Wednesday 7 May 1997 and Brian Laudrup meets a Charlie Miller cross to give Rangers a 1-0 win against Dundee United and saw them secure a historic ninth successive Championship.

---
Buy from: Amazon
1972 Home Shirt
Amazon has a lovely selection of retro Rangers shirts including the 1972 home shirt (above) worn in the European Cup Winners' Cup Final that saw Rangers beat Dynamo Moscow 3-2 at the Camp Nou, home of Barcelona.
The victory looked unlikely earlier in the competition when Rangers were actually incorrectly eliminated! Their second-round tie with Sporting Lisbon finished 6-6 on aggregate with Lisbon winning the resulting penalty shoot-out.
However, manager Willie Waddell ran on to the pitch with the rulebook to point out that Rangers' three goals in their 4-3 defeat in the away leg should have counted double and seen them go through on away goals and the decision was corrected.
1986 Home Shirt
You can also get a 1986 home shirt as worn in the League Cup Final. This was worn when Graeme Souness got his first managerial honour as they beat Celtic 2-1.
The final was most notable for referee David Syme dismissing Celtic's Tony Shepherd after thinking he had been struck from behind by the player. The linesman actually confirmed it was a coin thrown from the crowd and the red card was immediately retracted.
That season Rangers also won the league for the first time in nine years, but went out at the first hurdle of the Scottish Cup, losing 1-0 to Hamilton Academicals who finished bottom of the Scottish Premier Division that season. At the same time this ended goalkeeper Chris Woods' run of 1,196 minutes without conceding a goal, a British record. Before Adrian Sprott's winner for the Accies on 31 January 1987, the last goal Woods had conceded was on 29 November 1986. Sprott, like many Hamilton players at the time, was a part-time player who combined playing for the club with working for Lothian & Borders Police.
>>> View the selection of retro Rangers shirts for sale on Amazon <<<
Buy from: TOFFS
About TOFFS
TOFFS (which stands for The Old Fashioned Football Shirt) specialise in handcrafted, vintage football shirts made to the highest quality in the North of England – with each shirt as close to the real thing as possible.
You can pick up a small number of top-notch retro Rangers shirts here, as well as a few other Rangers products. These include a lovely 1959-61 away shirt (above).
1959 Away Shirt
This retro football shirt was worn during a period that saw Rangers become one of the first British clubs to make a mark on the European stage – reaching the semi-finals of the European Cup in 1960 and the final of the Cup Winners' Cup in 1961, where they lost to Fiorentina 4-1 on aggregate.
The attacking nature of football at this time is illustrated if you look at the Scottish League Division One table in 1959-60. Rangers tally of 72 goals in 34 league games seems quite impressive, until you realise that St Mirren, who finished 14th that season scored 78! The league winners Hearts scored 102 goals, but even that wasn't the most in the division, that went to 7th placed Hibs who scored 106 goals and conceded 85 in their 34 games!
1876 Away Shirt
You can also step back even further and pick up an 1876-1879 away shirt, worn three years after the club was officially formed.
In 1876 Rangers had their first international player, Moses McNeil, and then the following year the club reached their first Scottish Cup Final losing to Vale Of Leven 3-2 in a second replay. Rangers actually got a bye to the final as there were only three teams in the semi-final!
Two years later the same two teams contested the final again and would you believe it Rangers got a bye to the final again as there was only one semi-final. Vale of Leven had a convincing run to the Final that year winning 6-0, 11-0, 15-0, 11-1, 6-1, 3-1 (in the quarter-final) and 3-0 (in the semi-final).
The Final itself ended 1-1, but Rangers were so incensed by a disallowed goal that they refused to turn up for the replay and Vale of Leven were awarded the Cup!
>>> View the TOFFS selection of retro Rangers shirts for sale <<<
---
So there you have it. If, like me, you are a lover of football and all things retro there are a huge selection of classic Rangers shirts you can pick up to revel in the nostalgia of days gone by!
>>> See what other classic football shirts are available <<<
---
Save
Save
Save
Save
Save
Save
Save