Want to pick up a retro Holland shirt? Read on…
Team Info
Team: Netherlands National Football Team
Nickname: The Green and Yellow
Team Colours: Green and Yellow
Stadium: Various
---
Get Your Own Retro Holland Football Shirt
Holland is the nation responsible for introducing 'total football' to the world back in the 1970s and we have seen some fantastic footballers don the famous orange shirt since, Johan Cruyff might possibly be the best but he has stiff competition from the likes of Van Basten, Gullit, Bergkamp and more.
---
STEVE SAYS…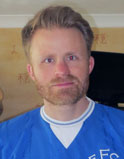 Holland have always been there or thereabouts in tournaments without truly usurping the likes of Italy, Germany and Brazil from their places at the top of the game, nonetheless they have produced some truly exciting players that have gone down in the annals of history. Steve
Favourite player: Ruud Gullit – one of the first world superstars of my era.
Favourite kit: 1985 home shirt – absolutely classic retro kit, simple and timeless. Available from Vintage Football Shirts (see below for link)
---

Buy From: Classic Football Shirts
About Classic Football Shirts
Classic Football Shirts set themselves apart from many other companies by the fact that their shirts are all original shirts from the dates listed, not reproductions trying to replicate a classic shirt. All shirts come with condition details – ie whether they are in Mint Condition, As New, etc, etc. The prices are slightly higher but you are really getting a piece of history.
1988 Home Shirt
This classic Holland shirt was worn as the national team stormed to the 1988 Euros, winning the title for the first-ever time after a fallow period where even qualification was beyond the country, they failed to qualify for the 1984 Euros and both the 1982 and 1986 World Cup.
The Dutch team made light work of qualification, winning 6 and drawing 2 of their eight games and conceding only one goal on the way, however the qualifying process was not without controversy. In October 1987 the Netherlands played Cyprus in their penultimate group game, and won 8-0 to clinch the top spot in the group. But during the game a homemade bomb was thrown from the crowd and exploded near Cyprus goalkeeper Andreas Charitou who was stretchered off and replaced. The Cypriot team left the field in protest and only returned after much pressure from the referee.
After the game, UEFA decided the result was not valid and awarded Cyprus a 3-0 win, which had a double impact. One, it deprived Dutch striker John Bosman of a record-breaking five-goal haul and two, it meant the final group game between Greece and Holland gained added significance, if second-placed Greece won they would leapfrog Holland and win the group. As it was the Dutch successfully appealed against the decision to award the game to Cyprus, and UEFA ordered it to be replayed. Holland won 4-0, John Bosman scored another hat-trick and then they beat Greece 3-0 in the final group game.
In the finals, Holland lost their first match to the Soviet Union, but recovered to beat England and the Republic of Ireland to go through to the semi-finals where they came from behind to beat West Germany 2-1. The Final saw Holland and the Soviet Union face-off again, but this time Holland won 2-0 thanks to a Ruud Gullit header and an incredible Marco van Basten volley. The tournament was notable for having not a single sending-off or goalless draw, and no knockout games going to extra time or penalties.
1992 Third Shirt
This vintage Holland shirt was rarely seen as the Netherlands participated in the 1992 European Championships that provided one of the biggest shocks in international football in modern times.
Once again the Dutch made light work of qualifying despite losing their opening group game to Portugal. After that, they won 6 and drew 1 of the next seven games to finish above Portugal and qualify for the 1992 Euros hosted by Sweden. Once there they carried on their good form to win their group, finishing above Germany and going through to a semi-final against Denmark.
The reigning champions were strong favorites, especially seeing as Denmark only qualified for the tournament by default after Yugoslavia were prevented from competing due to the Yugoslav wars, their place going to Denmark who had finished second behind them in the qualifying group. The Danes then squeaked through their group courtesy of a win over France in their last game. The semi-final was a classic 2-2 draw that went to penalties. Danish keeper Peter Schmeichel saved Marco van Basten's penalty to knock out the Dutch and Denmark went on to win the final 2-0 against Germany.
>>> View the Classic Football Shirts selection of retro Holland shirts for sale <<<
**GET 10% OFF WHEN ORDERING FROM CLASSIC FOOTBALL SHIRTS THROUGH MY LINK**
Click on my link above and add something to your basket. Hover over the footballs hanging in the top right corner and click on 'Basket' from the subsequent menu that pops up.
Enter CFSPJ10 in the 'Discount Codes' box and receive 10% off of your order!
Buy From: Vintage Football Shirts
About Vintage Football Shirts
Vintage Football Shirts also offer original shirts rather than reproductions with each shirt marked for its condition – from BNIB (brand new in bag) to Excellent (may have tiny defect, may not be noticeable).
1985 Home Shirt
This retro Netherlands shirt was worn during a low point in the history of the national team, missing both the 1982 and 1986 World Cups and the 1984 European Championships.
Their failure to qualify for the 1984 Euros was particularly galling for the Netherlands. On 17 December 1983, the Dutch beat Malta 5-0 in their final qualifying game to go top of the group. They were three points ahead of second-place Spain with just one game left in the group, Spain v Malta on 21 December 1983. With the Netherlands having a goal difference of +16 and Spain having a goal difference of +5 it meant Spain would need to beat the group's whipping boys Malta by eleven clear goals to draw level on goal difference and win the group by virtue of having scored more goals.
An improbable task seemed even more unlikely with the score being 1-1 25 minutes into the match and Spain going in only 3-1 ahead at half-time. However in the second half the floodgates opened, and by the 80th minute Spain were incredibly 11-1 ahead and needed just one more goal for the required eleven-goal margin. The 84th-minute midfielder Juan Senor duly obliged and Spain won the game 12-1 and qualified ahead of the Netherlands for the 1984 European Championships.
2002 Away Shirt
This classic Holland shirt was not, unfortunately, matched by a classic Holland team. After finishing 4th in the 1998 World Cup, they failed to qualify for the 2002 tournament, finishing third in their group behind Portugal and the Republic of Ireland.
The Dutch comfortably won all six of their games against the three teams that finished below them in the group, Estonia, Cyprus and Andorra, but took just two points of the 12 available against Portugal and Ireland to finish third, which resulted in coach Louis van Gaal resigning.
>>> View the Vintage Football Shirts selection of retro Holland shirts for sale <<<
---
CLASSIC HOLLAND MOMENT
They may not have won the tournaments, but Holland introduced 'total football' to the globe at the 1974 (and 1978) World Cups.
---
Buy from: Amazon
1966 Home Shirt
This retro Holland shirt was worn as the Netherlands attempted to qualify for their first World Cup since 1938. They made a good start to qualifying as well, winning their first two games against Albania, but things then went downhill as they lost then lost and drew against Nothern Ireland and lost and drew against Switzerland. They eventually finished third in their four-team group, not qualifying for a World Cup tournament until 1974.
>>> View the selection of retro Holland shirts for sale on Amazon <<<
Buy from: TOFFS
About TOFFS
TOFFS (which stands for The Old Fashioned Football Shirt) specialise in handcrafted, vintage football shirts made to the highest quality in the North of England – with each shirt as close to the real thing as possible.
1974 Home Shirt
The seventies marked a seminal moment in the history of football, with new national coach Rinus Michels and Ajax playmaker John Cruyff pioneering the concept of 'total football', this vintage Holland shirt was worn during that time.
Holland qualified in style winning four and drawing two of their six group games and scoring 24 goals in the bargain, including a 9-0 win against Norway and an 8-1 win against Iceland. The Netherlands were into their first World Cup since 1938.
The World Cup itself has had an unusual set of two group stages. In the first group stage the Netherlands were pitted against Sweden, Bulgaria and Uruguay and progressed with minimal fuss scoring six goals in their first two games. In the second group stage, they were even more impressive scoring eight goals with no reply against Brazil, Argentina and East Germany to put them through to a Final against West Germany.
Holland got off to the best possible start in the Final, winning a penalty inside the first minute and going 1-0 ahead. However, the Germans proved as resilient as expected and equalised through a penalty of their own, before goal hound Gerd Muller scored his last ever international goal to give Germany a 2-1 lead, which is how the game finished.
1978 Away Shirt
This classic Holland away shirt was worn during another successful World Cup campaign for the Dutch as they once again reached a World Cup Final, but once again lost to the hosts. This time it was Argentina who prevailed 3-1 in extra-time.
Again Holland easily made it through their qualifying group, winning five games and drawing just the one against Northern Ireland. Again the World Cup itself featured two group stages and the big surprise was that Holland didn't top their group in the first stage. In fact they only just made it through, by virtue of finishing second above Scotland on goal difference. The winner of the group was actually Peru.
The Dutch had found their feet by the second group stage, where they thrashed Austria 5-1 and followed it up with a draw against West German and a win against Italy to qualify for the Final against Argentina. A hostile Final was won by Argentina after extra-time although Holland could easily have won the game in the last minute of normal time, when Rob Rensenbrink's shot bounced off of the post and came out.
>>> View the TOFF selection of retro Holland shirts for sale <<<
---
So there you have it. If, like me, you are a lover of football and all things retro there is a huge selection of classic Brazil shirts you can pick up to revel in the nostalgia of days gone by!
>>> See what other classic football shirts are available <<<
---
Save