Want to buy some Nottingham Forest retro shirts? Read on…
TEAM INFO
Team: Nottingham Forest Football Club
Nickname: The Reds or Forest
Team Colours: Red and White
Year Founded: 1865
Stadium: City Ground
Location: Nottingham, England
---
BROWSE NOTTINGHAM FOREST RETRO SHIRTS
If you want to relive the days of Pearce, Walker, Francis, Shilton or Robertson and look at Nottingham Forest retro shirts there are plenty of options available to you:
---
STEVE SAYS…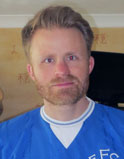 I remember Forest as being a really good footballing team in the 80s, but of course my main association with them is Brian Clough – such an iconic presence in English football. I even remember him taking someone off (Steve Hodge maybe?) near the end of a league game as he said he looked tired, despite Forest not having any subs left! Then of course they had Stuart Pearce and Des Walker – two brilliant defenders who played for them for a long time. Unfortunately I just missed their glory years in the late 70s and early 80s. Steve
Favourite player: Stuart Pearce – as hard as nails!
Favourite kit: 1981-84 home shirt. Like an old adidas t-shirt – so retro! Available from Classic Football Kits (see below for link)
---

Buy From: Classic Football Shirts
About Classic Football Shirts
Classic Football Shirts set themselves apart from many other companies by the fact that their shirts are all original shirts from the dates listed, not reproductions trying to replicate a classic shirt. All shirts come with condition details – ie whether they are in Mint Condition, As New, etc, etc. The prices are slightly higher but you are really getting a piece of history.
1977 Away Shirt
They have around 150 classic Nottingham Forest shirts from the 70s to the present day including the fantastic 1977-81 away shirt (above left) worn when Forest were at the peak of their powers.
In 1977-78 they won the top flight of English football and the League Cup after being promoted from the Second Division the season before – becoming only the third team to win the First Division immediately after being promoted. They finished seven points clear of second place Liverpool.
The 78-79 season was even more remarkable, they finished second in the League, won the League Cup again and won the European Cup, beating Malmo 1-0 in the Final.
They also made history by signing Trevor Francis for £1.15million from Birmingham, the first player sold between English clubs for seven figures and more than double the previous record. Then in 79-80, they amazingly retained the European Cup, beating Hamburg 1-0 in the Final and finished fifth in the First Division.
1990 Home Shirt
Another great shirt you can get is the 1990-92 home shirt (above right).
This retro football shirt was worn as Brian Clough came towards the end of his tenure as manager at the club, and Forest had two respectable eighth place finishes in the top flight and also reached three Wembley finals – losing to Spurs in the FA Cup Final in 1991 and Manchester United in the 1992 League Cup Final, but beating Southampton in the Full Members Cup Final in 1992.
Clough also broke the £2million barrier for Forest for the first time signing Teddy Sheringham for £2.1million from Millwall in 1991.
>>> View the Classic Football Shirts selection of retro Nottingham Forest shirts for sale <<<
**GET 10% OFF WHEN ORDERING FROM CLASSIC FOOTBALL SHIRTS THROUGH MY LINK**
Click on my link above and add something to your basket. Hover over the footballs hanging in the top right corner and click on 'Basket' from the subsequent menu that pops up.
Enter CFSPJ10 in the 'Discount Codes' box and receive 10% off of your order!
Buy From: Vintage Football Shirts
About Vintage Football Shirts
Vintage Football Shirts also offer original shirts rather than reproductions with each shirt marked for its condition – from BNIB (brand new in bag) to Excellent (may have tiny defect, may not be noticeable).
1995 Away Shirt
With around 30 Nottingham Forest shirts ranging from the 80s to the present day – you are sure to find something you like such as the 1995-97 away shirt (above right) worn as Forest returned to the Premier League after a season in the First Division.
The 1995-96 was relatively good as the club finished ninth and reached the quarter-final of both the FA Cup and UEFA Cup. In fact Forest were the only English club still in Europe after Christmas, before losing 7-2 on aggregate to a Bayern Munich team who would go on to win the competition.
The 1996-97 season was far less successful – Forest finished bottom of the Premier League and were relegated, despite signing Pierre Van Hooijdonk from Celtic for a club record fee of £4.5million.
1998 Home Shirt
Or you can get the 1998-00 home shirt (above left). This retro football shirt was worn as Forest were back in the Premier League after one season in Division One. Unfortunately they finished bottom and were relegated again.
The season didn't start well as Dave Bassett was sacked and Van Hooijdonk refused to play after a dispute with a club. New manager Ron Atkinson couldn't save them from relegation and announced his retirement from management at the end of the season.
Forest also suffered a humiliating 8-1 defeat at home to Manchester United – the biggest away victory ever in the Premier League with United sub Ole Gunnar Solskjaer scoring four times in 20 minutes! The following season they finished 14th in Division One.
>>> View the Vintage Football Shirts selection of retro Nottingham Forest shirts for sale <<<
---
CLASSIC NOTTINGHAM FOREST MOMENT
Forest win a second successive European Cup – Forest join an elite band of teams to defend the European Cup and have amazingly won the European Cup more times than they have won their own League.
---
Buy from: Amazon
1981 Home Shirt
Amazon have a great selection of retro Nottingham Forest shirts including an amazingly retro 1981-84 home shirt. Forest were well established in the top flight by this time and had progressively better finishes over these three seasons, finishing 12th, then fifth, then third.
The most controversial incident during these seasons was the UEFA Cup Semi-Final against Anderlecht in 1983-84, when it was later revealed the Anderlecht chairman had bribed the referee £27,000 to fix the result of the second leg of the semi-final.
In the game Anderlecht were awarded a dubious penalty and a Forest goal in the last minute that would have seen them go through was disallowed.
1994 Home Shirt
You can also get a classic 1994-96 home shirt as Forest returned to the Premier League.
They had a storming first season back in the top flight, finishing third, due in no small part to the 22 league goals scored by Stan Collymore that led to him leaving to join Liverpool for an English record fee of £8.4million.
Forest also had a fantastic 7-1 away win over Sheffield Wednesday that season. The following season they finished a respectable ninth.
>>> View the selection of retro Nottingham Forest shirts for sale on Amazon <<<
Buy from: TOFFS
About TOFFS
TOFFS (which stands for The Old Fashioned Football Shirt) specialise in handcrafted, vintage football shirts made to the highest quality in the North of England – with each shirt as close to the real thing as possible.
1959 Cup Final Shirt
They have a classic 1959 Cup Final shirt (above left) as Forest beat Luton 2-1 at Wembley. The first goal was scored by Roy Dwight – cousin of Reg Dwight (better known as Elton John). Dwight then broke his leg in the game and was carried off, it was an injury that effectively ended his Forest career.
In fact during this final there were an unusually large number of stoppages due to injury, which was put down to a particularly lush Wembley turf. As there were no substitutes at the time Forest went down to practically nine fit men, when a second player – Bill Whare – became crippled by cramp and could barely move.
The game was broadcast live on BBC and for the first time score captions were used, but Nottingham Forest supporting viewers were annoyed that their name was shown as Notts Forest!
1968 Away Shirt
You can also get a 1968 away shirt (above right), worn as Forest finished 11th in the First Division. This was a disappointment as the preceding season they had finished as runners-up in the league.
During the sixties Forest finally took the mantle from Notts County as the main team in Nottingham – something they continue to hold until this day.
>>> View the TOFFS selection of retro Nottingham Forest shirts for sale <<<
---
So there you have it. If, like me, you are a lover of football and all things retro there are a huge selection of classic Nottingham Forest shirts you can pick up to revel in the nostalgia of days gone by!
>>> See what other classic football shirts are available <<<
---
Save
Save
Save
Save
Save
Save