Want to browse Sheffield United retro shirts? Read on…
Team Info
Team: Sheffield United United Football Club
Nickname: The Blades
Team Colours: Red and White
Year Founded: 1889
Stadium: Bramall Lane, Sheffield
Location: Sheffield, England
---
Check Out Some Sheffield United Retro Shirts
Want to relive the days of Currie, Deane, Jagielka, Edwards and Woodward, then take a look at the Sheffield United retro shirts you can get:
---
STEVE SAYS…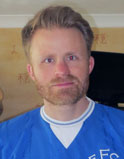 Having been a student in Sheffield I have a soft spot for the Blades, especially seeing as their ground is in the centre of the city. I went there a few times and the period I was there they were near the top of Division One and had some good players. I have fond memories of going to the 1998 Play-Off Semi Final first leg when they beat Sunderland. Steve
Favourite player: Don Hutchison – saw him out in Sheffield a couple of times, good player and good laugh it seemed.
Favourite kit: The 1990-92 home shirt. When the Blades were in top flight and Brian Deane was scoring goals! Available from Vintage Football Shirts and Classic Football Shirts (see below for links)

Buy From: Classic Football Shirts
About Classic Football Shirts
Classic Football Shirts set themselves apart from many other companies by the fact that their shirts are all original shirts from the dates listed, not reproductions trying to replicate a classic shirt. All shirts come with condition details – ie whether they are in Mint Condition, As New, etc, etc. The prices are slightly higher but you are really getting a piece of history.
They have around some classic Sheffield United shirts and pieces of kit from the 90s to the present day.
1990 Home Shirt
They include the 1990 home shirt (above left). This retro football shirt was worn as Dave Bassett guided the Blades back to the top flight of English football after an absence of 15 years.
Bassett took over United in January 1988 with the club in dire straits, in fact in his first season in charge he couldn't prevent relegation to the Third Division. However, they came up at the first time of asking and were then promoted from Division Two in 1989-90 to the top flight.
It seemed like the step up two divisions in successive seasons was too much for the Blades, as they picked up just four points from their first sixteen games to be firmly rooted to the bottom of the table. A 3-2 win against Nottingham Forest in December proved to be the catalyst for a change in fortune, and of their last 22 games they won 13 of them, including a run of seven wins in a row. They eventually finished a respectable 7th, 12 points clear of relegation.
1995 Away Shirt
You can also get the eye-catching vintage 1995-97 away shirt (above right) with its blue and yellow halves. During this period United were back in Division One having been relegated from the newly created Premier League in 1994. New manager Howard Kendall made a fist of getting United in promotion contention as they made the Play-Offs for two successive seasons.
Sheffield United's 1997 Play-Off Final against Crystal Palace was manager Howard Kendall's 20th appearance at Wembley and United had won both encounters between the sides in the season. Unfortunately, a last-minute goal from David Hopkin put Palace through and saw Sheffield United's share value drop by £2million in the next few days.
>>> View the Classic Football Shirts selection of retro Sheffield United shirts for sale <<<
**GET 10% OFF WHEN ORDERING FROM CLASSIC FOOTBALL SHIRTS THROUGH MY LINK**
Click on my link above and add something to your basket. Hover over the footballs hanging in the top right corner and click on 'Basket' from the subsequent menu that pops up.
Enter CFSPJ10 in the 'Discount Codes' box and receive 10% off of your order!
Buy From: Vintage Football Shirts
About Vintage Football Shirts
Vintage Football Shirts also offer original shirts rather than reproductions with each shirt marked for its condition – from BNIB (brand new in bag) to Excellent (may have tiny defect, may not be noticeable).
1991 Away Shirt
They have around a collection of classic Sheffield United shirts ranging from the 80s to the present day. These include the 1991-93 away shirt (above left). This retro football shirt was worn when Sheffield United were in the old Division One and then the following season the newly formed Premier League.
The first of these two seasons saw United firmly bottom of the table in November with a record of played 15, won 2, drawn 3, lost 10. They then went on a fantastic run which saw them rise slowly up the table and finally finish 9th. In the second season, Brian Deane scored the first-ever Premier League goal in a win over Manchester United who went on to become Champions. Deane scored 14 goals in the first Premier League season and at the end of the season earned himself a £2.9million move to Leeds United and three England caps.
1997 Home Shirt
You can also pick up the classic 1997-99 home shirt (above right) when United finished 6th and 8th in the First Division (the league below the Premier League).
In the first of these seasons, they reached the Play-Offs but were eliminated in the Semi-Finals by Sunderland (I, a student at the time in Sheffield, was at the first leg at Bramall Lane).
That season United had just snuck into the Play-Offs in sixth place, finishing nine points behind fifth-placed Ipswich and 16 points behind third-placed Sunderland.
>>> View the Vintage Football Shirts selection of retro Sheffield United shirts for sale <<<
---
CLASSIC SHEFFIELD UNITED MOMENT
It has been slim pickings for Sheffield United up until recently, but in 2016-17 they secured promotion back to the Championship – the start of something great…:
---
Buy from: Amazon
Amazon has a limited selection of retro Sheffield United shirts and memorabilia including a couple of 1970s related shirts – a decade that saw Sheffield United spend five seasons in the top flight.
>>> View the selection of retro Sheffield United shirts for sale on Amazon <<<
Buy from: TOFFS
About TOFFS
TOFFS (which stands for The Old Fashioned Football Shirt) specialises in handcrafted, vintage football shirts made to the highest quality in the North of England – with each shirt as close to the real thing as possible.
1936 FA Cup Final Shirt
You can pick up some top-notch retro Sheffield United shirts here including a 1936 FA Cup Final shirt (above right).
During the 30s Sheffield United were regularly at the top of the Second Division without ever quite getting promoted until 1938-39 when they finished second after two third-place finishes.
They did however reach the 1936 FA Cup Final where they were beaten 1-0 by Arsenal, with 93,000 people packing Wembley to see a Ted Drake goal give the Gunners the victory. The Final was notable for being the first time the BBC experimented with sports commentators during its live broadcast.
1925 FA Cup Final Shirt
You can also get a 1925 FA Cup Final shirt (above left) worn when the Blades beat Cardiff City thanks to a Fred Tunstall goal.
The Blades were an established force in English football at this time having been in the top flight since 1893 and this was their fourth (and currently last) FA Cup victory in the space of just over 25 years.
This was also the first time a team outside of England had competed in an FA Cup Final since Queens Park of Glasgow in 1885.
>>> View the TOFFS selection of retro Sheffield United shirts for sale <<<
---
So there you have it. If, like me, you are a lover of football and all things retro there are a huge selection of classic Sheffield United shirts you can pick up to revel in the nostalgia of days gone by!
>>> See what other classic football shirts are available <<<
---
Save
Save
Save
Save
Save
Save
Save
Save
Save