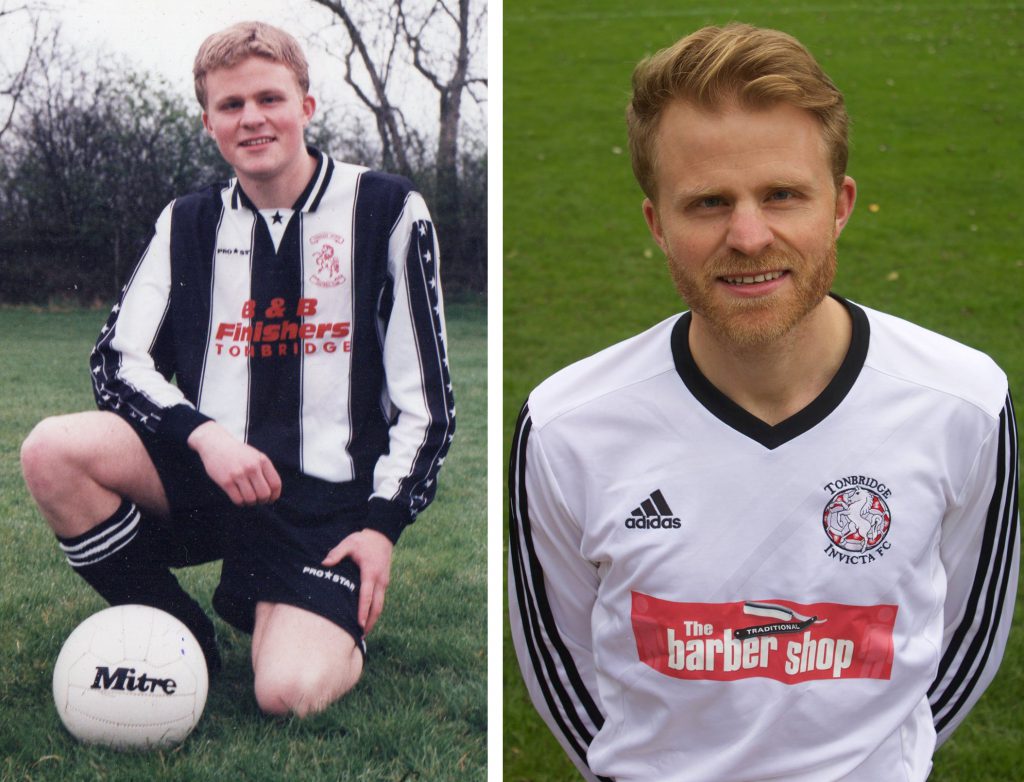 I retired from football at the weekend.
I had expected my first blog post here to be maybe some incisive run down of the best kits of the 1970s or a look back at cult footballing heroes or even an analysis of the amazing 1988-89 First Division Season.
But no it will simply be a reflection on what turned out to be a surprisingly emotional day for me after I played my last game of football after 23 years for the same team (30 if you count the time I played for the Junior Team).
I think the reason I feel so reflective and emotive about it is the sheer amount of change that has happened in this period and the fact that it has made me further aware that I am now fast approaching (or maybe I have reached) middle age.
---
All change
---
I made my debut for the men's team in 1994 a month after I turned 15 and right in the middle of Wet Wet Wet's almost record breaking run at Number 1 in the UK with Love Is All Around and as I was still doing my GCSEs.
Since then I've completed my GCSEs, done my A Levels, gone to University (coming back every now and then to play for the team) and come home, seen my mum die, started jobs and left jobs, gone travelling for the best part of two years, had two cruciate knee injuries and developed from a 15 year old boy into a 37 year old man.
When I started playing in 1994 the Manager would ring us at home to tell us if we were in that weekend's squad or not – this was before mobile phones, or email or Facebook.
If it was an away game we would all meet at our home ground where we would pick up photocopied sheets from a roadmap showing where the pitch was (no Sat Nav's or smartphones) and then all attempt to keep in convoy to get to the ground (again no mobile phones if someone got lost or would be late).
When the game had been played we would have to wait until the local paper came out the following Friday to find out the other results in our division, no checking results on the internet.
In 1994 the average UK house price was £68,000 now it is £216,750 and the average pint of beer cost £1.58 and now is £3.47.
1994 was the year Friends started, the year Forrest Gump came out, the year Oasis released Definitely Maybe.
That same year the Channel Tunnel opened, OJ Simpson fled Police and the subsequent slow car chase was watched by millions – one of the first live news stories, Kurt Cobain committed suicide, Lidl opened their first UK stores, the first National Lottery draw took place and of course I made my competitive debut in men's football!
---
A decline in standards?
---
Over the years I have had opportunities to move on to local clubs who would pay me to play, but it never appealed as it would mean a lot more travelling and leaving the happy friendly atmosphere of the club I was at. Also the money involved was hardly enough to make it much of an incentive!
In that time I've seen the local leagues go from flourishing to struggling. When I started playing there were five divisions in the District League, that number had gradually decreased and this season it was down to one division.
That one division will become none very soon as the League is folding completely. I played on a Sunday when there were seven leagues, that has now gone down to four.
Maybe there are too many other distractions now for young people who would otherwise play football. However I think facilities and access to quality coaching has improved, so I don't think the situation is as bad as it initially seems.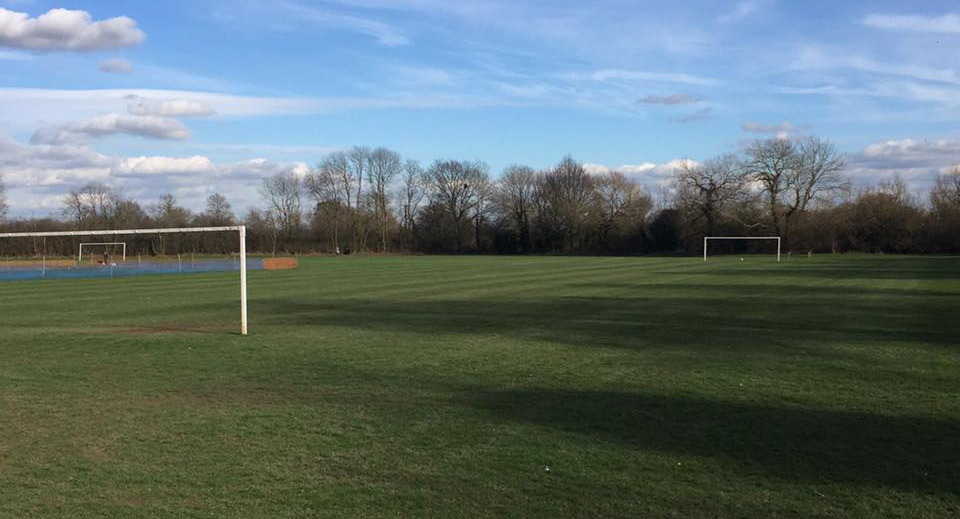 ---
My Last Goodbye
---
I hadn't really give much thought to my last game until the day arrived itself. As I got myself ready for the game last Saturday morning I kept thinking that after all these years this was going to be the last time I would go through all these little rituals – having my porridge for breakfast, packing my kitbag, having some toast for lunch.
I got to the ground and another wave of realisation washed over me as players shook my hand and talked about how this would be my last game. Suddenly I felt quite detached from reality as I got myself changed and went to warm up.
We came back into the changing room. I was made captain on my last appearance and the manager talked about my commitment and dedication to the club which ended with the squad applauding me.
As I led the players onto the pitch I thought of my first training session, which took place in the same location all those years ago, how my dad dropped me off (I was too young to drive obviously) and I nervously trooped over to join all the 'men' training.
Now I was about ten years older than anyone else in my team and had been playing for the team longer than a lot of the current squad had been alive!
The referee shook my hand and said 'I understand this is your last game?', we lined up for the pre-game hand shake with the opposition and then we were off.
---
The end
---
The game flew by. I'd started men's football as a centre-forward, moved back to centre-midfield where I'd played most of my career, but for the last two seasons I'd been playing centre-back. I was up against an 18-year-old but thankfully matched him stride for stride and he didn't get past me once.
My enduring memory of my last game will be as I'd taken the ball off of my young opponent again and I heard one of the supporters on the sideline say to the young lad, 'Get away from the centre-back you are not going to get anything against him'.
With a little over ten minutes to go and with us winning 2-0, the ball went out of play and I heard our manager ask to make a sub, "Stevie" he said, touchingly every player (on my team at least!) erupted into applause and shook my hand as I walked off the pitch for the last time.
I heard the manager shouting "23 years of class" which was both affectionate and embarrassing at the same time. And then it was done, 23 years of a career finished.
Players shook my hand in the dressing room, I was named as Man of the Match and I actually felt a little overwhelmed. After mingling in the club house for a while I headed home where I sat and reflected on the day and the previous 23 years, how much had changed but also how much had stayed the same.
The past 23 years have flown by, but the scary thing is, in 23 years time I will be 60… Yikes!
---
Save
Save
Save
Save
Save
Save
Save
Save